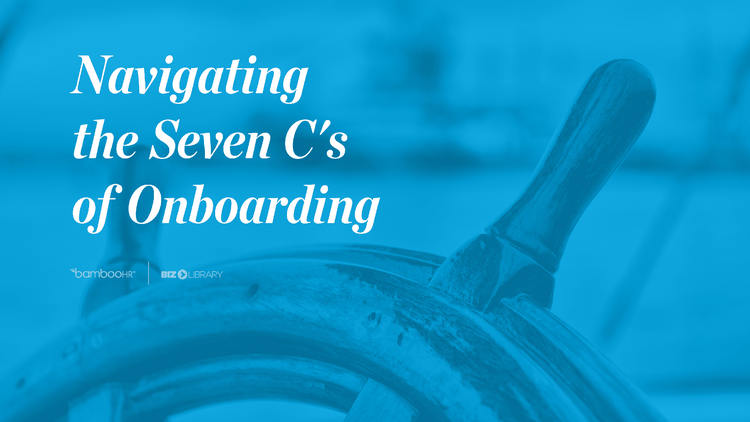 Navigating the Seven C's of Onboarding
The impressions your new employees make as they join your organization can set the course for their long-term experience. Social psychologist Amy Cuddy of Harvard Business School found that 80 to 90 percent of an overall first impression focuses on two aspects: trustworthiness and competence. An effective onboarding process will leave the right impression, from the small steps that convey warmth to a continuing experience that proves your organization's effectiveness.

No two employees will have the same journey. But as you put the on-boarding process in its proper perspective—as less of a box to check and more of an essential experience that determines an employee's trajectory—you'll provide your employees everything they need to align with your organization and its goals.

Join BizLibrary and BambooHR as they explore how optimizing seven cyclical steps can lead to an improved employee experience—from the time they click the job description to their next big contribution to your organization.
the seven C's of onboarding
how to help employees align with organizational goals
how on-boarding can improve employee experience