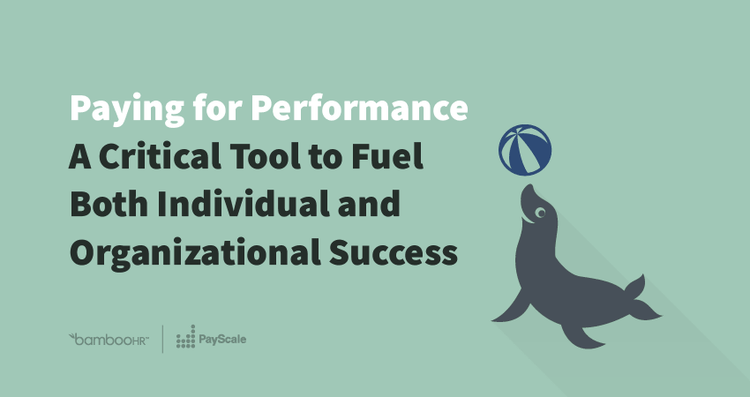 Paying for Performance: A Critical Tool to Fuel Both Individual and Organizational Success
Compensation isn't an event. Compensation is an evolution, and your employees track it in the only way they can: by comparison. They will compare their current situation to their coworkers', to others in their industry and locale, and even to their prior experiences. Research from CEB, a Washington-based best-practice insight and technology company, shows that job-hunting activity jumps 6% on the anniversary of the hire date, 9% on the anniversary of a promotion, 12% after a birthday, and 16% after a high school reunion. When you factor measured performance into your pay strategies, you're providing favorable comparison points and supporting the evolution of both your employees and your organization.

Join Victoria Hodgkins of BambooHR and Cami DeFoor of PayScale as they explore the important relationship between pay and performance, with five important factors to consider when linking pay to performance.
Cost efficiency
Recruiting and retention
Moral responsibility
How to measure results that matter
How pay/performance starts before the first day
How to build a culture of trust within your organization