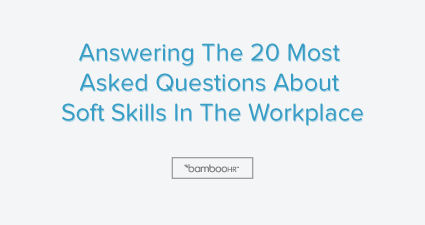 20 Popular Questions About Soft Skills In The Workplace
Increasingly, the soft skills inside your organization are becoming the primary drivers of success. Why is this happening? What are the top soft skills? How do you measure soft skills in candidates? In employees? How do we train and develop those soft skills? How do you know which soft skills your organization needs?

These questions are just a few of the many that today's HR departments are struggling to figure out in order. Join us in this webinar as we do a deep dive into soft skills identification and development, while we answer the 20 most common (and critical) questions about soft skills in the workplace and give you a chance to ask your own.

If you are unable to attend at this time, register now and we will send you the recorded version.