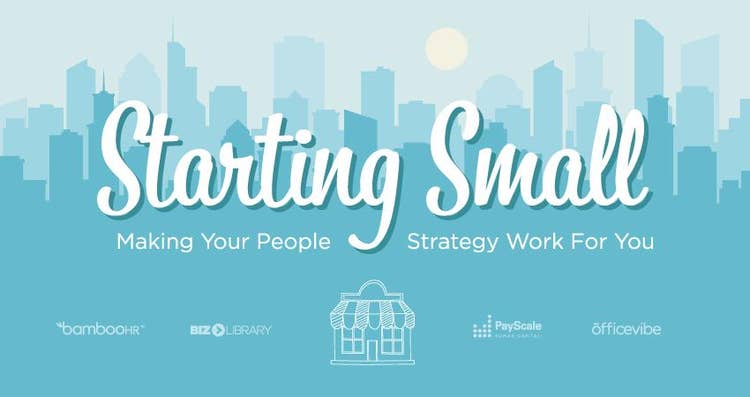 Starting Small: Making Your People Strategy Work For You
In today's competitive labor market, where employees have multiple options of where they can take their talent, it can be particularly challenging for small businesses to compete for top talent, given their limited resources. For small businesses to succeed in the long term, they need to focus on people first - that means investing in building a great culture and in technology that helps them maximize the potential of their human capital. Small business executives and HR professionals each have critical roles to play in these arenas.

Join BambooHR, PayScale, Officevibe, and BizLibrary to explore ways that smaller companies can make each dollar count toward long-term success as they build a solid foundation for their organizations.
Steps you can take to start building culture
Areas of HR that benefit from automation
How to make the case for HR technology