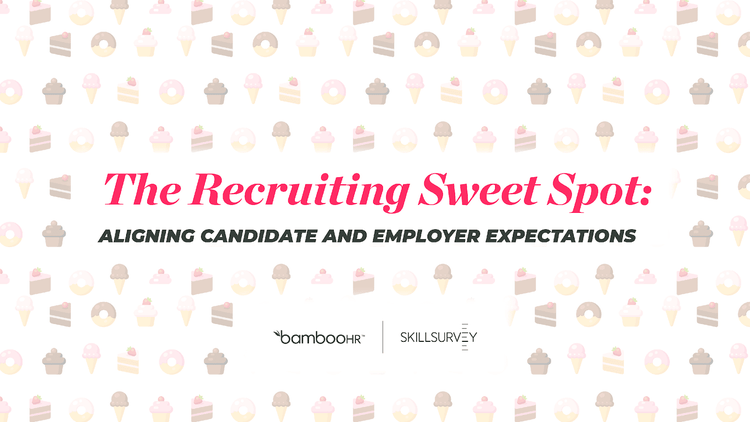 The Recruiting Sweet Spot: Aligning Candidate and Employer Expectations
What does it take to match a candidate with a job position? Some recruiters will prioritize skills and education, while others insist that finding a good culture fit is most important. Some just hope they can find a candidate that matches a long list of qualifications from a hiring manager. And when employers finally find the right candidate, it can still be difficult to know whether they've made a good hire or if the candidate will job hop in the first six months.

What is the key to hiring employees who will stay? A Gallup poll found that while 54 percent of disengaged employees would leave their organizations for a raise of 20 percent or less, only 37 percent of engaged employees would. To earn loyalty that's stronger than the lure of a greater salary, organizations need to engage their new hires—and that process starts during recruiting. Join BambooHR and SkillSurvey to explore how to optimize your interviews to find a long-term match for the position.
The four factors that determine alignment during recruiting
Questions to ask references to assess a candidate's soft skills
Tips for refining a job description to focus on alignment
How to avoid biased hiring when looking for a culture fit
How to get context behind skills and experience on a resume