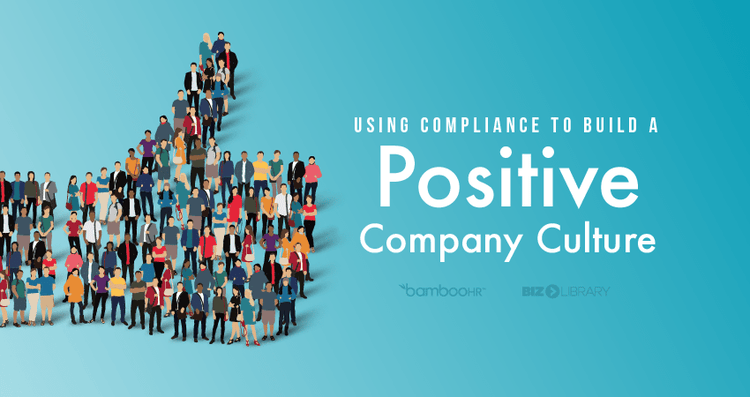 Using Compliance to Build a Positive Company Culture
Keeping up on compliance can be like playing goalkeeper for a soccer team. Do a good job, and your team may never notice; make a mistake, and you could jeopardize the entire game.

According to one survey, HR professionals named changing federal regulations, state laws, workforce planning, cybersecurity, and recruiting as some of their chief compliance concerns. And that's not even the whole list. It's clear that HR goalkeepers have a lot of saves to make when it comes to keeping their organizations compliant.

Because of this pressure, compliance often feels like a chore at best and an overwhelming challenge at worst. There's no winning—there's only not losing. But compliance can be so much more for your organization. In fact, it could become a key piece of your positive company culture.

Join Libby Powers from BizLibrary and Cassie Whitlock from BambooHR as they discuss how to move your compliance strategy beyond a checklist and use it to build a better culture. With a proactive, culture-focused approach to your compliance strategy, you can shift your focus from blocking shots and start scoring goals for your organization.
The cost of non-compliance and a negative company culture
How to approach compliance with a proactive mindset
Major areas of compliance you can use to build your culture
How to use compliance to improve your organization