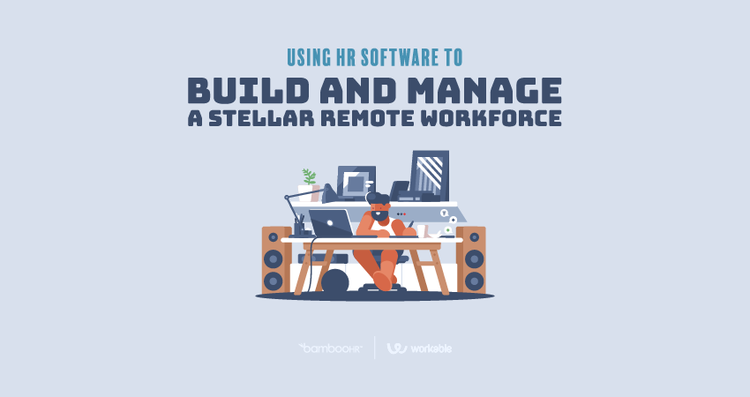 Using HR Software to Build and Manage a Stellar Remote Workforce
Remote workers have unique needs and challenges that traditional employees may not; therefore, you need unique recruiting, onboarding, and management strategies tailored to your mobile workforce. That's where HR software comes into play. When you can support your employees both in and out of the office, you'll be able to hire and retain top talent no matter where you find it. And the whole organization rises as a result.

Join BambooHR, Workable and HireVue as they explore how to best build and manage a remote workforce.
How to manage pay structures across positions and locations
Tips for effectively onboarding a remote employee
How to create a brand that's attractive to mobile workers
The challenges of recruiting and hiring a remote candidate