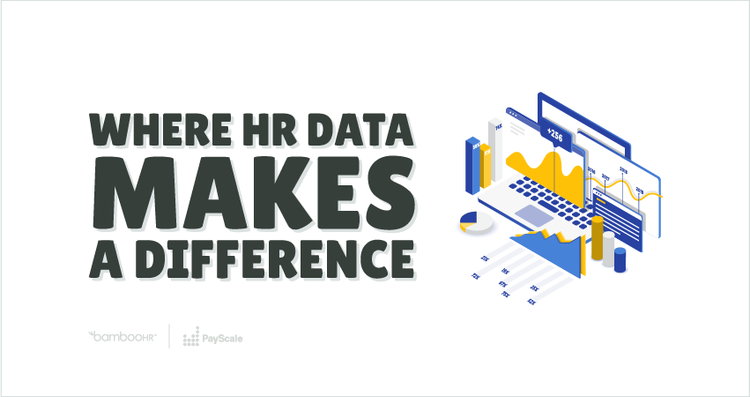 Where HR Data Makes a Difference
A recent study found that the profit margins of organizations that are more advanced in HR analytics (also known as people analytics) are 56 percent higher than those of less advanced organizations. With the data and analytical systems available today, HR can have a bigger positive impact on critical business issues than ever before. HR analytics can help organizations reap benefits across a number of domains, from hiring the right people to onboarding effectively to reducing attrition of high-value employees.

Yet even though HR departments are generating more data than ever before, they often struggle to turn their data into valuable insights. Recent research from BambooHR found that while 58 percent of HR professionals believe HR analytics are very important, only 16 percent viewed themselves as an expert in using HR data.

In this webinar, HR experts from PayScale and BambooHR will dive into how HR leaders can become proficient in using data to drive change in every area that matters, including recruiting, talent management, productivity, and retention.
The impact that people analytics can have on an org
Strategies for gathering and interpreting HR data
Areas where HR data can make a big difference