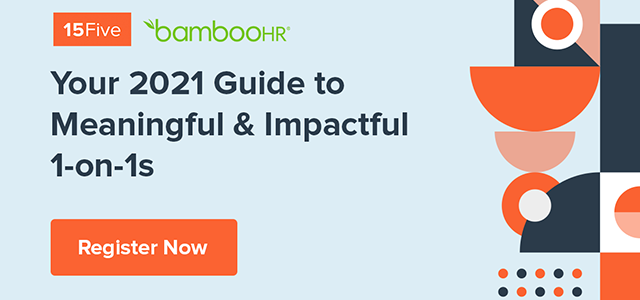 Your 2021 Guide to Meaningful and Impactful 1:1 Meetings
Meaningful conversations between managers and employees create more resilient workforces and help managers be more effective. Remote work, however, has made this challenging even for the most seasoned managers.

Join BambooHR and 15Five as they share their insights for how to have meaningful and impactful one-on-ones in 2021.
Why 1:1 meetings are key to manager effectiveness
How to have meaningful and impactful 1:1 meetings
How to build deeper workplace connections
Best practices and pitfalls to avoid