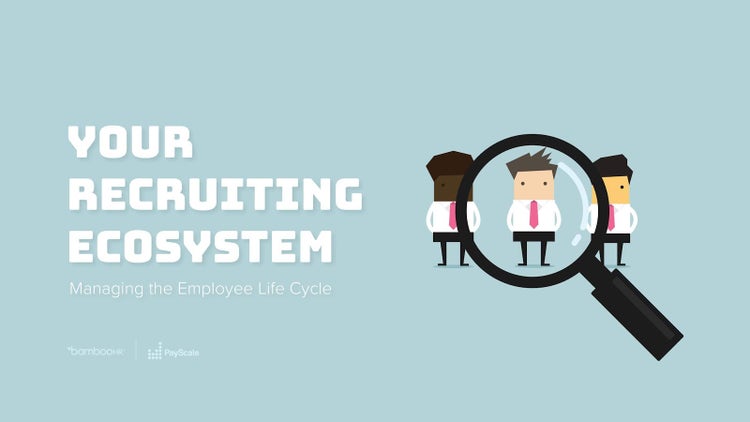 Your Recruiting Ecosystem: Managing the Employee Life Cycle
As you bring on new people to your organization, are you making promises you can't keep?

In today's competitive talent market, it's tempting to focus on recruiting as a series of one-time transactions: find the people who have more skills and experience, make the right offers, beat everyone else in time-to-hire and compensation, and you win. But like many other victories, what happens in the recruiting process can make all the difference in what happens next year. Focusing on narrow recruiting wins can lead to hidden flaws in your new hires' experience with your organization, flaws that lead to turnover in the following months or years.

Join BambooHR and Payscale as they explore the carefully nuanced interplay between recruiting promises, compensation, and actual experience throughout the employee life cycle.
The effects of short-sighted recruiting on turnover
Why analyzing and standardizing pay is essential for retention
How adjusting job descriptions can target greater diversity
How to avoid assumptions during interviewing