See all the ways BambooHR helps you take care of your people and your business.
Discover how the easy-to-use BambooHR platform outshines HiBob.
Better First Impressions
A native applicant tracking system for seamless hiring
​​Smooth Implementation
A simple implementation process to get you up and running smoothly
Superior Customer Support
Human-centric support and award-winning customer care
Worry-Free Paydays
Smoother payroll and meticulous tax services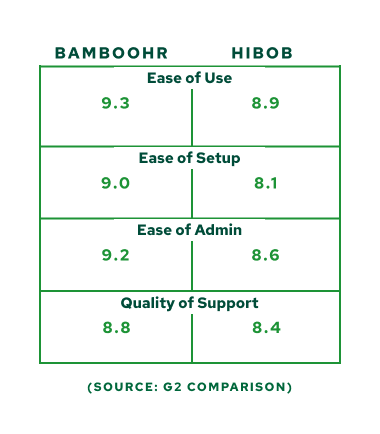 How Do BambooHR & HiBob Compare?
Hiring
Snap up top candidates with a smooth, speedy ATS.
Bob, HiBob's HRIS, doesn't have an applicant tracking system, so you'll need to find and pay for a third-party provider or do all your hiring manually, meaning more time and more headaches
Our award-winning Applicant Tracking System helps HR collaborate with hiring managers and quickly find, evaluate, and hire the right talent with:
Offer letter templates
Searchable talent pools
Customizable new hire packets
Our Hiring mobile app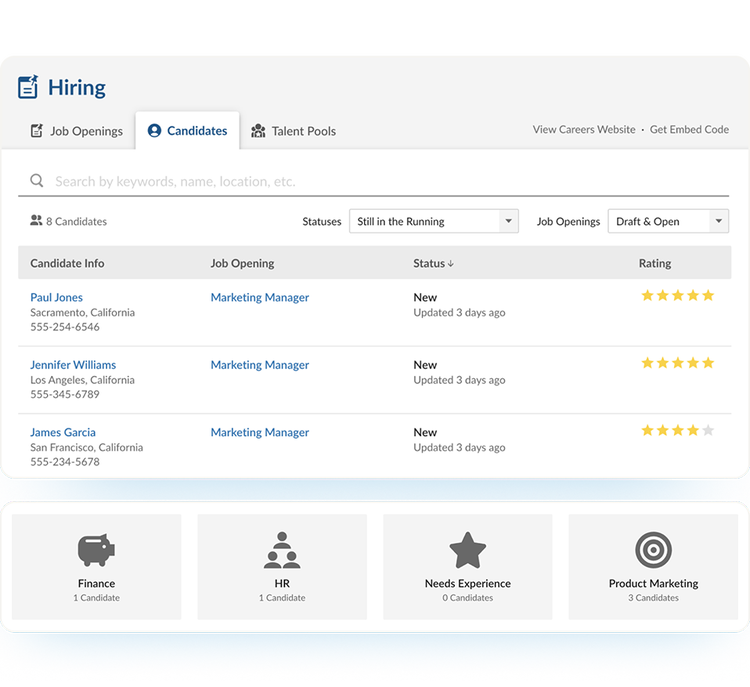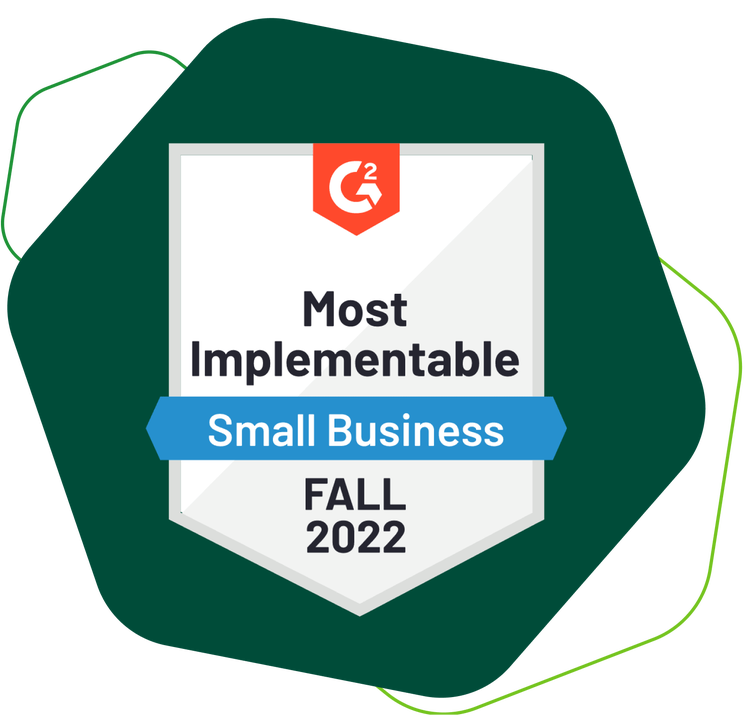 Implementation
We set you up for success.
HiBob only offers one implementation service, and when it's over, that's it—no more phone support, just an email address.
BambooHR sets you up for success by offering a dedicated project manager to guide you through each step of implementation. Our simple, step-by-step process gets you up and running smoothly in an average of just four weeks, all while keeping things straightforward and manageable for even the most hectic schedule.
Customer Support
Get the personal attention you need.
Similar to their implementation service, HiBob doesn't offer live customer support. You must submit a helpdesk ticket and wait for an email reply before you can schedule a call.
Our award-winning, in-house team of Support Heroes gives you prompt answers via phone, email, or chat. They're trained across all parts of the product, so each of them can answer any questions.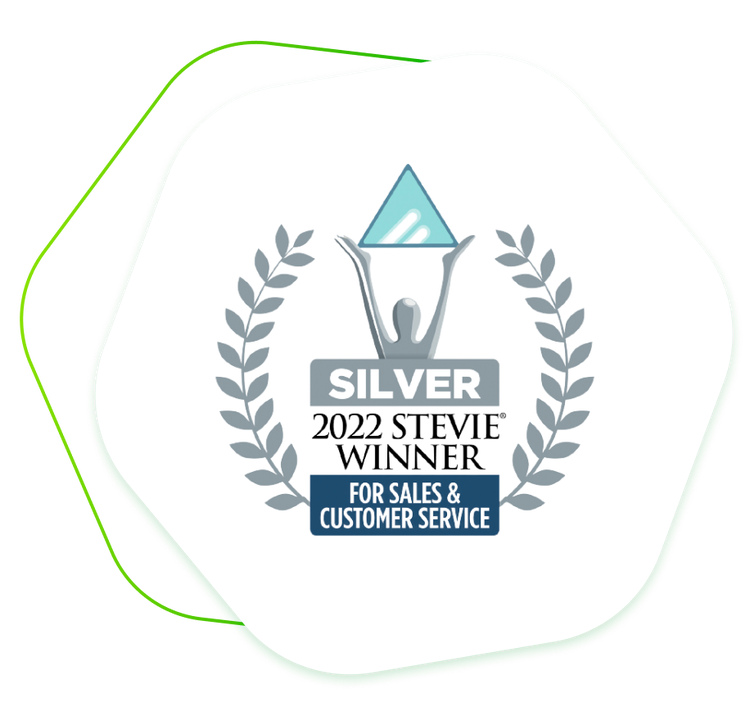 Increased Payroll Accuracy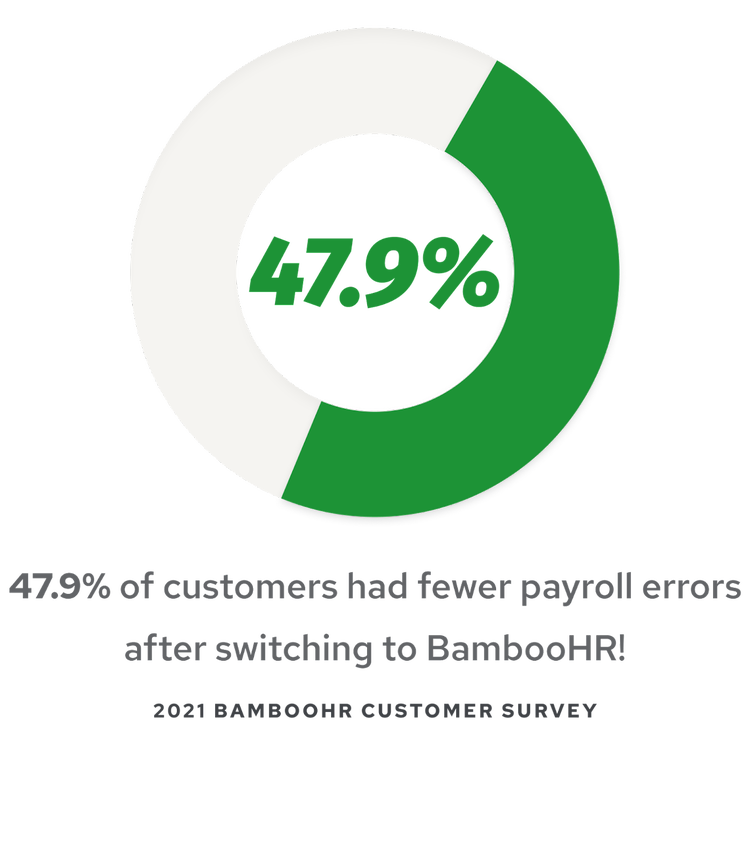 Payroll
Let us do the heavy lifting.
Bob doesn't have payroll services, just a payroll dashboard with limited reporting capabilities. To pay your people, you'll need to use a third-party payroll provider, and that could mean hours of data double entry.
BambooHR makes running payroll easy, quick, and stress-free with:
A single source of data
Comprehensive payroll reporting
Knowledgeable customer support
Full-service tax filing
Why Customers Love BambooHR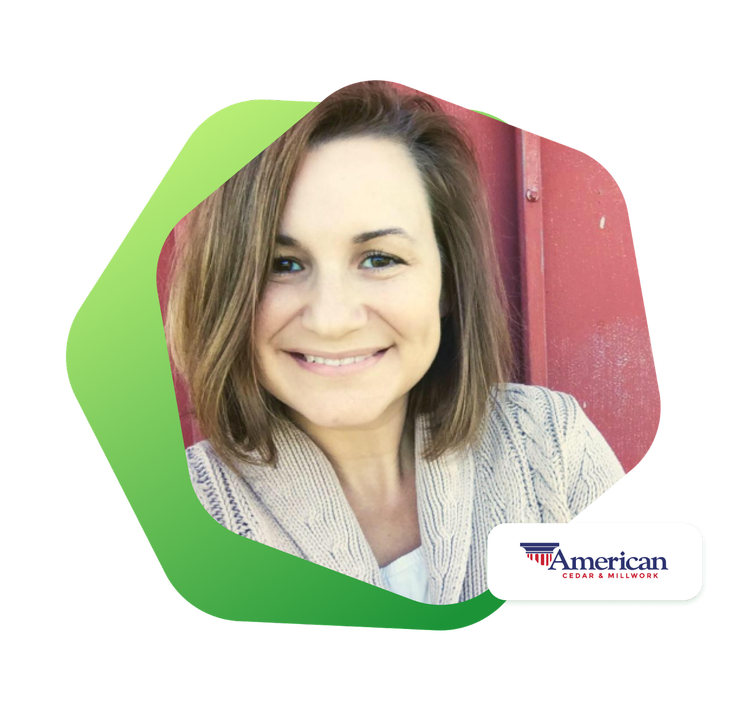 American Cedar & Millwork
"BambooHR is an easy-to-use product. It's intuitive, it's easy to use for both low-tech and high-tech employees. It's kind of dummy-proof— you can't mess this up. I have accountants at their desks and truck drivers on the road that use it."
Jessica Neal, HR General Manager | American Cedar & Millwork






We Set You Free to Do Great Work
BambooHR helps you automate critical HR tasks, empowers you to become strategic with clean reporting and analytics, and gives you tools to boost engagement and retention. With our add-ons, integrations, and per-month, per-employee pricing, you choose (and pay for) only what you need. And with our award-winning implementation service and easy-to-love user experience, we get you up and running quickly so you can focus on peoplework instead of paperwork.