Meet Our Newest Marketplace Partners | Jul 2018

When was the last time you snagged four new best friends in one month? We don't like to brag, but that's exactly what we did in July. Just like the other partners on our BambooHR crew, 15Five, 7Geese, Aclaimant, and Grovo now have a home on our BambooHR Marketplace. With the incredible value they provide, we know a lot of you will want to make these partners a part of your HR crew too, so we're thrilled to introduce them to you: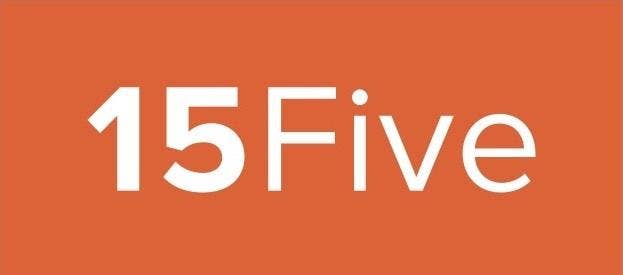 If you're looking for a performance management software that will help managers improve employee performance in real time, look no further than 15Five. Employees fill out short surveys on a weekly basis, managers receive automated agendas for employee one-on-ones, and, together, they can set up and track quarterly objectives. When employees exceed performance expectations, 15Five helps managers and coworkers recognize employees for a job well done with High Fives that are displayed to the entire company.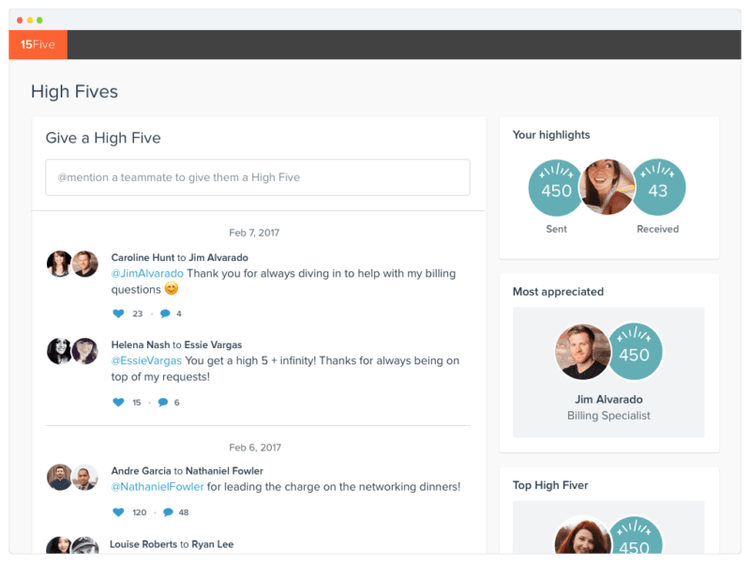 With our new integration, getting reporting structures and employee information (like name, title, email, location, and more) from BambooHR into 15Five is easier than ever. What's more, you can customize the sync schedule to run automatically or manually to ensure that your 15Five account is always up to date.
You can learn more about BambooHR and 15Five's partnership on the BambooHR Marketplace.

7Geese can help you move away from a traditional, command-and-control performance management program and adopt a performance partnership with your people. With 7Geese, you'll be able to empower employees to achieve goals, encourage consistent feedback, recognize each other, and more. The intuitive employee dashboard helps employees keep an eye on their objectives for the quarter and whether or not they're making progress.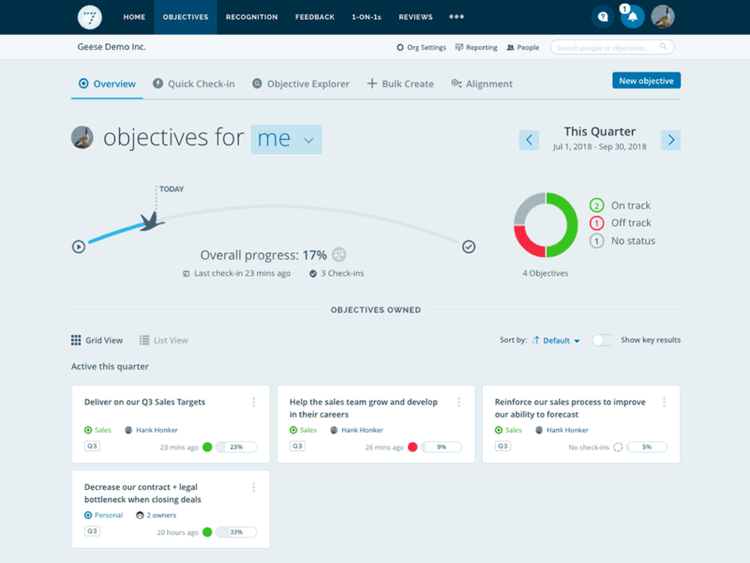 Our integration syncs employee data from BambooHR into 7Geese to ensure all information is complete and up to date. That way, you'll only have to enter information like name, work email, job title, and photo once and daily syncs keep the information updated and accurate.
Want to see if BambooHR and 7Geese's integration could provide the right performance management solution for you? Get the details on the BambooHR Marketplace.

Grovo is a great way for HR and Learning and Development teams to develop enjoyable employee education programs. You can use any of Grovo's 2000+ off-the-shelf lessons or customize your own to ensure employees get the training they need to succeed. The BambooHR and Grovo integration can help you automatically trigger learning assignments for things like onboarding, management training, compliance, and more. It also makes it easy to keep employee information in Grovo current with daily BambooHR syncs.
Visit the BambooHR Marketplace to learn more about BambooHR and Grovo's integration and partnership.

From workplace safety to incident and claims management, Aclaimant makes every phase of risk management more efficient. What's more, they also provide an analytics dashboard to help you proactively manage and monitor workplace risks and exposures. The BambooHR and Aclaimant integration makes it a breeze to use the employee database in BambooHR to ensure employee information in Aclaimant is accurate and complete.
To get all the details about BambooHR and Aclaimant's partnership, visit the BambooHR Marketplace.
Our goal is to provide you with the very best tools to improve your HR processes and strategy, and we're confident that these new partners will help many of you do that. You can see all the best-in-class HR apps we integrate with on the BambooHR Marketplace. And if you have a favorite HR tool that we don't integrate with yet, let us know! We'll happily reach out to see if there is a way we can team up to provide you with more value.