Creating Transparency in the Workplace: How to Get Started

Establishing transparency in the workplace is key to creating a positive company culture and solidifying employee loyalty and engagement.
This powerful leadership technique could benefit your company in a number of ways, whether you're part of a large-scale corporation or you're nurturing a young start-up.
In this comprehensive guide to transparency in the workplace, we'll show you how to harness this powerful managerial approach and the advantages that can follow.
What Is Transparency in the Workplace?
Transparency in business can be described as an honest, two-way openness between employees and management. When transparency is part of workplace culture, it comes along with trust, communication, and greater levels of employee engagement and advocacy.
Without transparency, employees may feel underappreciated, apprehensive about the future of their employment, and doubtful of the management practices in place or the decisions made by those in positions of authority.
Company leaders can act with transparency by making sure their employees are kept in the loop about matters regarding the company—big or small. Management can share decisions with employees and explain why those decisions were made, rather than laying down the law. And there are a number of ways management can encourage transparency, which we'll discuss in upcoming sections.
What are the Benefits of Transparency in the Workplace?
Although transparency can be tricky to achieve in the workplace, successful implementation could bring many worthwhile advantages to the company. To give you an idea, here are five cascading benefits of workplace transparency.
Strengthened Workplace Culture
There are many definitions for workplace culture, but this one is the most comprehensive:
Workplace culture is the summation of how people within an organization interact with each other and work together.
To improve your workplace culture, you have to improve communication and collaboration, and trust is critical to that process. Creating transparency in the workplace is crucial for helping your employees feel respected, valued, and trusted. When you make a conscious effort to provide the right level of transparency to your employees, you show them that you are an honest leader who is willing to communicate openly with them and set the example for them to do the same with their coworkers.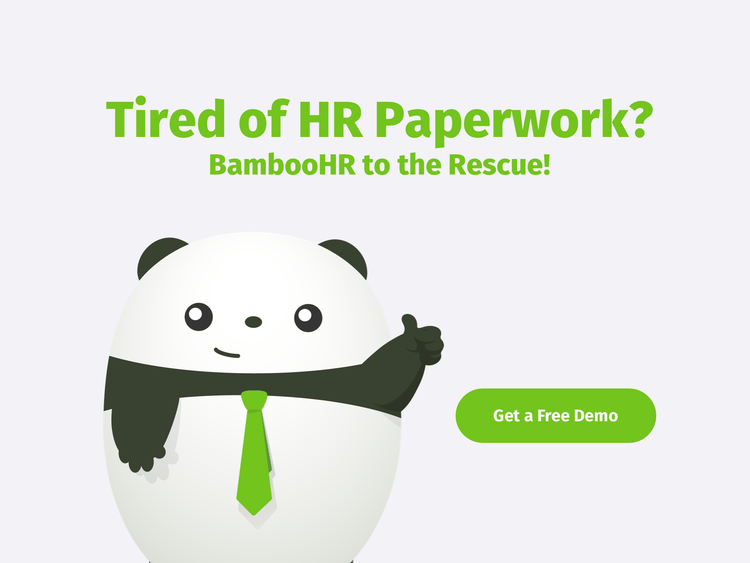 As employees recognize how much your organization respects them, employee loyalty and advocacy are likely to increase. This can lead to a beneficial cycle of employee satisfaction improving workplace culture leading to further employee satisfaction.
Increased Employee Engagement
Workplace transparency helps set the stage for employee recognition and satisfaction, two key ingredients of employee engagement. Employee engagement is an essential element of positive and productive workplace cultures.
Recognition doesn't just mean handing out gift cards or gold stars. The most effective recognition helps employees know how their contributions and opinions make a difference in your overall mission. Workplace transparency helps make this impact clear.
When your employees feel that their contribution is absolutely essential, they are intrinsically motivated to work harder for your organization, leading to greater employee engagement. They will also be more positive and productive in their feedback and idea generation, which is invaluable for the modern-day establishment.
Improved Communication
As employees engage with your organization and you develop a culture of workplace transparency, open communication comes more naturally. When your organization is open about everyday successes and everyday missteps, it encourages employees to bring issues forward instead of hiding them or shifting blame in order to appear perfect.
Solving problems with effective communication helps ensure that employees share important details, work together to meet deadlines, and maintain the level of service that your clients expect. Developing an expectation of communication and transparency can give your organization a performance advantage.
Improved Customer Relations
As a result of all these cultural improvements, you can expect your employees to care more about your company's performance and to treat your customers with a higher level of willingness and friendliness. How your employees feel at work often translates to how your customers feel they're being treated by your employees.
As your customer relations continue to improve, so too will your brand's reputation and customer loyalty.
An Increased Bottom Line
Transparency in the workplace results in a domino effect that travels all the way to your bottom line.
With effective communication, engaged employees, and excellent customer relations, you can overcome many of the obstacles your company will face as it matures. With fewer challenges and burdens to hold you back, you can grow and improve your company and steadily boost your bottom line.
Focus your transparency efforts on where you are today, what you're looking to accomplish, and what needs to happen to get there.
How can Transparency be Improved in the Workplace?
The importance of transparency in the workplace cannot be overstated. With so many powerful benefits, achieving a culture of honesty and openness between leadership, managers, and employees should be every leader's top priority.
But while openness is important, transparency doesn't mean you should open Pandora's box and bring up all the complaints from customers, investors, and former employees.
In short, the way you present information makes a big difference in the outcome.
One BambooHR employee experienced such a situation when the chairman of the board for a previous employer gave a highly impactful pep talk at a meeting: "I want you to know that this was probably the worst investment my hedge fund ever made. But hey! You're still going!"
That's the wrong kind of openness. As if to prove it, three employees quit within the month.
Focus your transparency efforts on where you are today, what you're looking to accomplish, and what needs to happen to get there. It's also important to keep the conversation consistent so you can respond as issues arise.
Get on the Same Page
Everyone should be on the same page—from the CEO to the newest employee—about the organization's goals, vision, values, and more. Although their job titles may differ, every employee at your organization should have a crystal-clear understanding of the long-term goal and overall vision for the future of the company.
There should be no surprises for employees or management regarding expectations, roles, and standards.
By making sure everyone is on the same page, you can create a workplace where every employee is working toward the same end result. Every action they take should, in some way, be tied to one common goal for the greater good of the organization.
In order to get everyone on the same page, you should first set a clear, measurable set of goals for your company. These goals should be specific and easy to convey and understand. Once those goals are set, place them at the forefront of everything your company does.
Remind employees of weekly, monthly, and yearly goals, short-term objectives, and big-picture ambitions. Make sure they know where the company is headed and how each employee's role contributes to the journey.
This transparency should also apply to the business's policies and practices. There should be no surprises for employees or management regarding expectations, roles, and standards.
Prioritize Communication
Transparency cannot be achieved without smooth and effective communication.
It is very important that you establish an open path of communication between upper-level management and employees where leadership can review feedback without getting bogged down in it. How you establish your means of communication will depend on the size of your company and the way it is structured, but that's only half of it.
You must also develop a workplace culture that welcomes honest, open communication between different levels of your company. This will require trust and an unspoken rule of positive feedback and constructive criticism. If you want your employees to communicate with you, they need to trust that their thoughts will be heard, appreciated, and acted upon.
All too often, the opinions—especially if they're dissenting—of non-management employees are shunned, ignored, or in some cases, punished. If you want to achieve transparency in the workplace, stifling opinion must be avoided at all costs. You can have a flawless communication system, but it's all for naught if your employees don't feel safe expressing their concerns or opinions.
Invite Feedback
Inviting your employees to share feedback and ideas about the company and its operations is a great way to help employees feel like their opinions matter. Holding regular performance conversations between managers and employees has two main benefits:
Managers have the opportunity to share new updates and changes with your employees
Employees can ask for clarification or make suggestions on higher-level matters
BambooHR summarizes this idea with one of its values: Lead from Where You Are. That doesn't mean executive decisions won't be made by a majority vote of every employee. But as employees engage with their roles, they can identify improvements for the inner workings of your organization that may go unnoticed at the top level.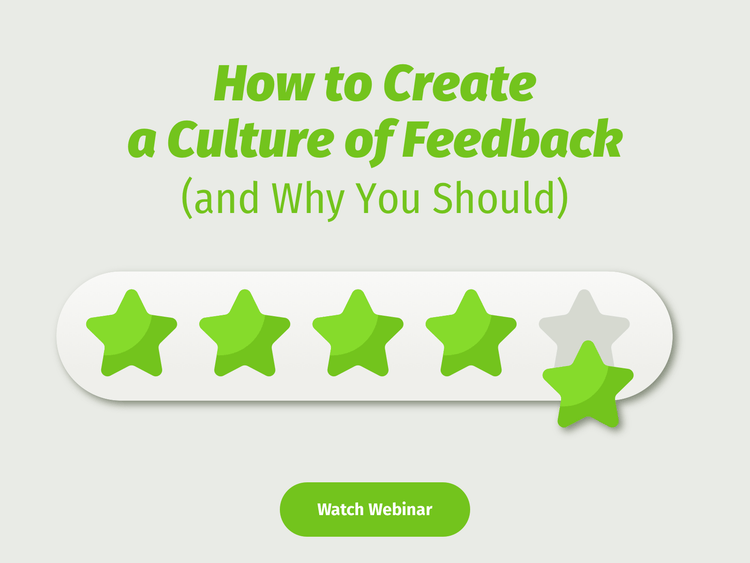 Spending the time it takes to manage performance lets you show your team members that you hear their opinions and that you're willing to listen to their helpful ideas.
Share the Ups and Downs
Another key component of transparency in the workplace is keeping your employees informed on both the positive and negative news that comes your way. There is nothing worse than being blindsided by a company's decision to make cutbacks when you were in no way prepared for such measures.
It's important to share positive changes, accomplishments, and progressive steps forward. However, it's equally important to keep your employees in the loop concerning challenges, obstacles, or goals that were missed. You may worry that bad news could put a damper on the workplace culture, but if done correctly, sharing the ups and the downs can create a sense of unity and inspire your employees to join together for the greater good of the company.
Now, before you send a company-wide email about your recent drop in revenue, we urge you to use discretion where it is warranted. As mentioned earlier, you don't need to open Pandora's box and incite panic. These matters—and the events leading up to them—should be handled in such a way that employees feel included, involved, and informed, not surprised.
For example, if your company loses a major client and your profits take a hit, you can announce it in a way that could encourage positive action. Instead of dropping the news or pointing fingers, use the recent change in clientele as an opportunity to thank the account holders for their hard work, go over your plans for recovery, and open the floor for new business discussion. Set new goals, incentivize referrals, and don't forget to dish out plenty of encouragement to keep morale high.
Employ an Accountability System
Giving your employees transparency, trust, and accountability can be a tricky balancing act. With too little oversight, employees' self-motivation might not be enough to get the work done. But demanding too much transparency from your employees turns management into micromanagement, draining their creativity and engagement.
To preserve trust and morale, employees and managers need transparency in two areas: what employees need to achieve and how they go about achieving it. Each team and department in your organization will need to tailor its accountability system to address these two areas based on their roles and goals.
For example, a sales team might set quarterly goals and track each employee's progress on a platform that's visible to the rest of the company—a bulletin board, a flatscreen that displays the day's numbers, or an online program like BambooHR.
Transparency for a creative team, on the other hand, has a different goal—it's not as easy to get numbers on a specific design choice. But implementing a peer feedback process can provide automatic transparency into each employee's workflow, as co-workers chime in with what needs to happen and how they can make it happen.
While every team is different, having regular performance conversations between managers and employees is essential. Using a goal-tracking performance system like BambooHR helps automate accountability so managers spend less time uncovering what is going on and more time discussing how to improve.
You Can Achieve Workplace Transparency
Transparency in the workplace is a powerful force that can open the doors to many new and remarkable benefits for your company. Transparency could improve your workplace culture, customer relations, and even your bottom line. With so much to gain, we hope that you use these tips to your advantage in creating greater transparency in your workplace.