Newly Redesigned Bamboo Android App

Android users rejoice! You've waited patiently as your Apple-loving coworkers enjoyed their updated Bamboo mobile app, but today is your day. Introducing: The newly designed BambooHR Android App.
It's clean and fresh—just in time for spring. And it isn't merely an iOS app adapted to work on Android. Oh no. This app is more intuitive and easier to navigate than the previous version and designed specifically for Android.
So, what can you do with it?
View your home dashboard: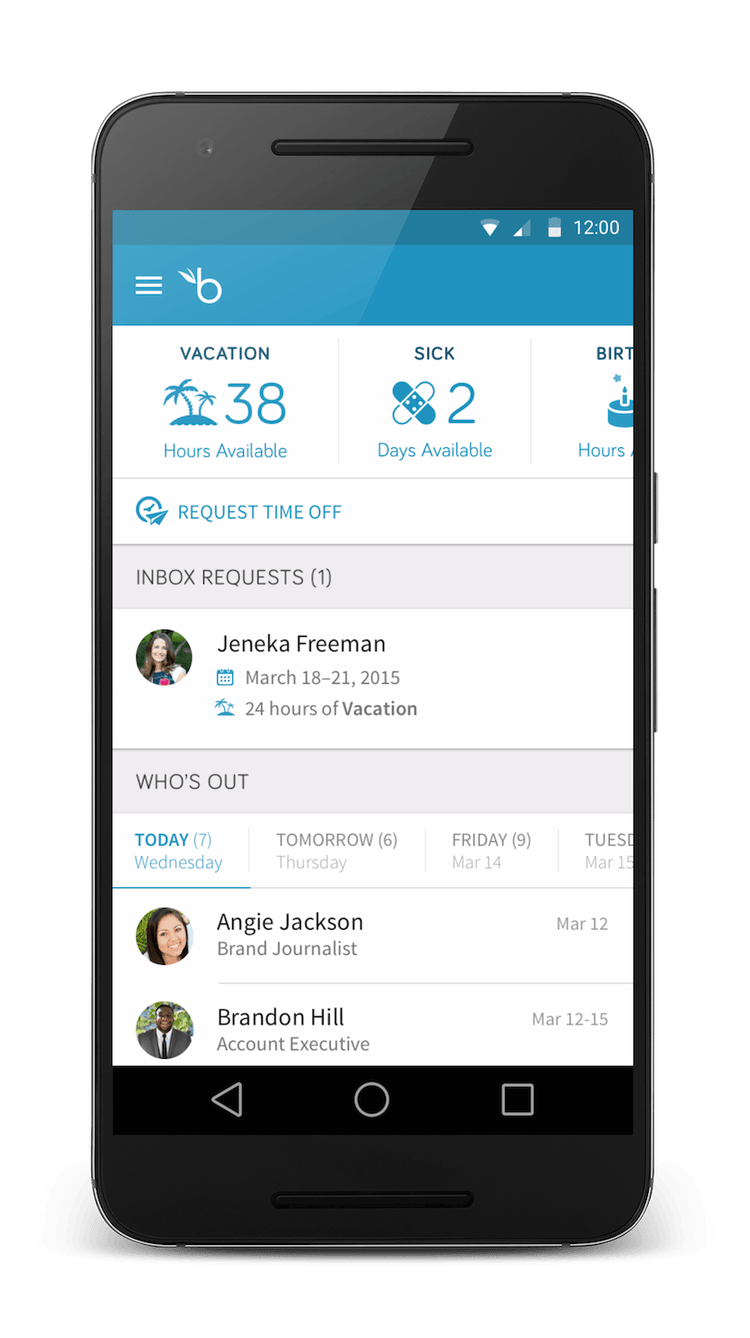 Everything you need to know in a quick snapshot. Check vacation accruals, your inbox, and who's out of the office at a glance.
Request time off: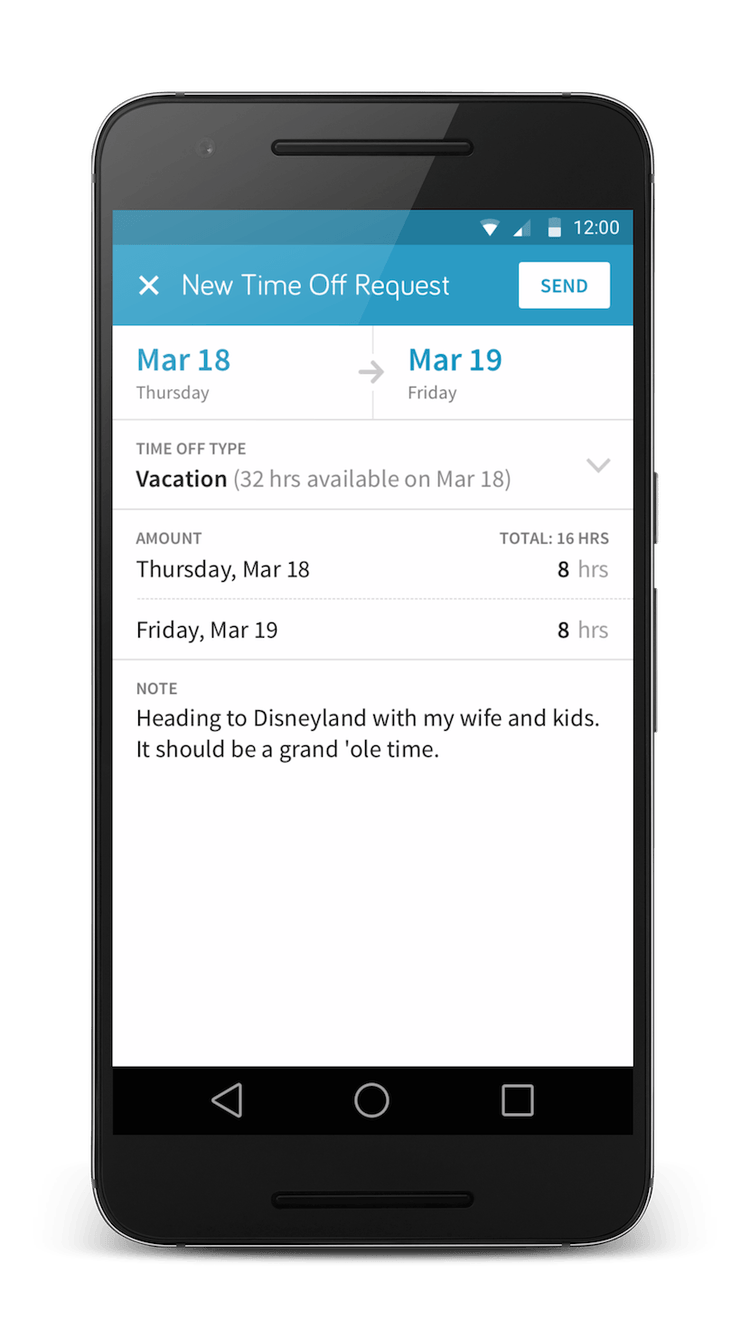 Request time off when you're home sick in bed or out planning a vacation with friends. Just select the date(s) and time off type. Even write a quick note to let your manager know what's going on.
Approve (or deny) time off: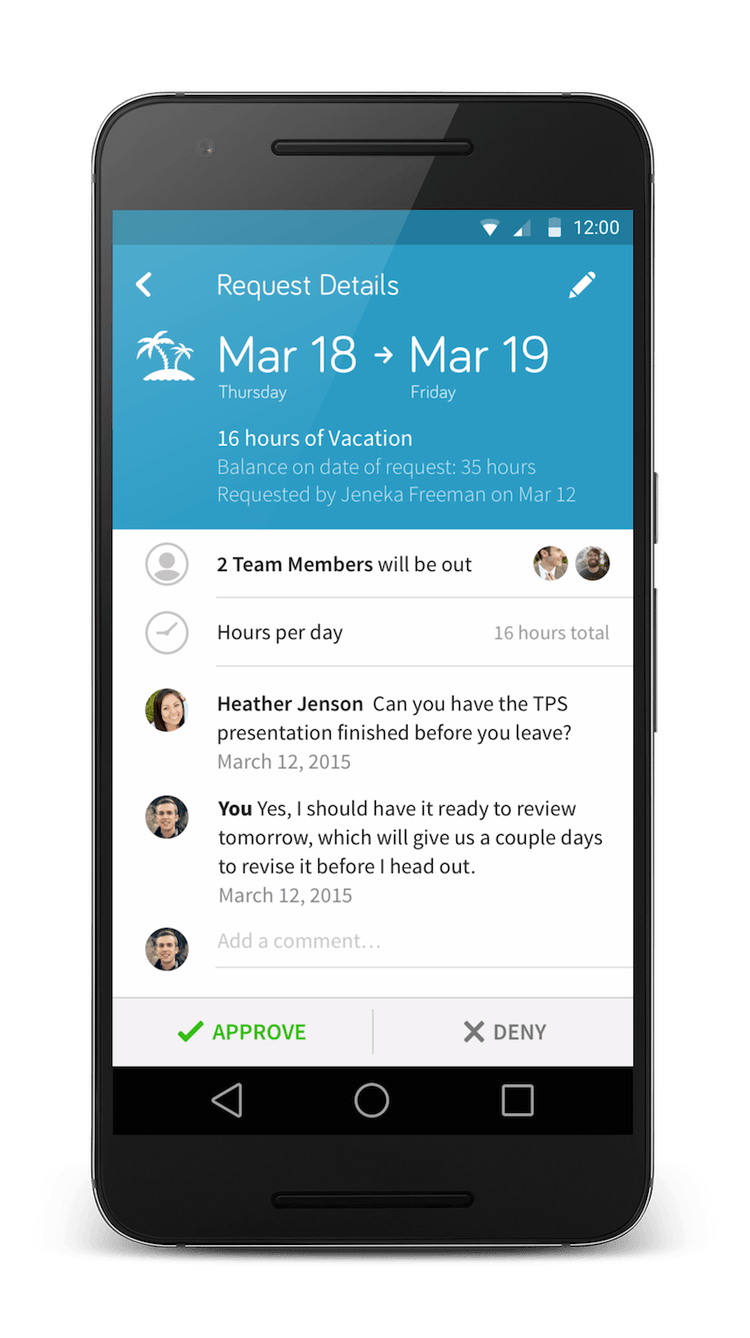 Approve or deny time-off requests with the tap of a button. Need a few more details? You can communicate with the requestor before making any final decisions.
See who's out of the office (and when):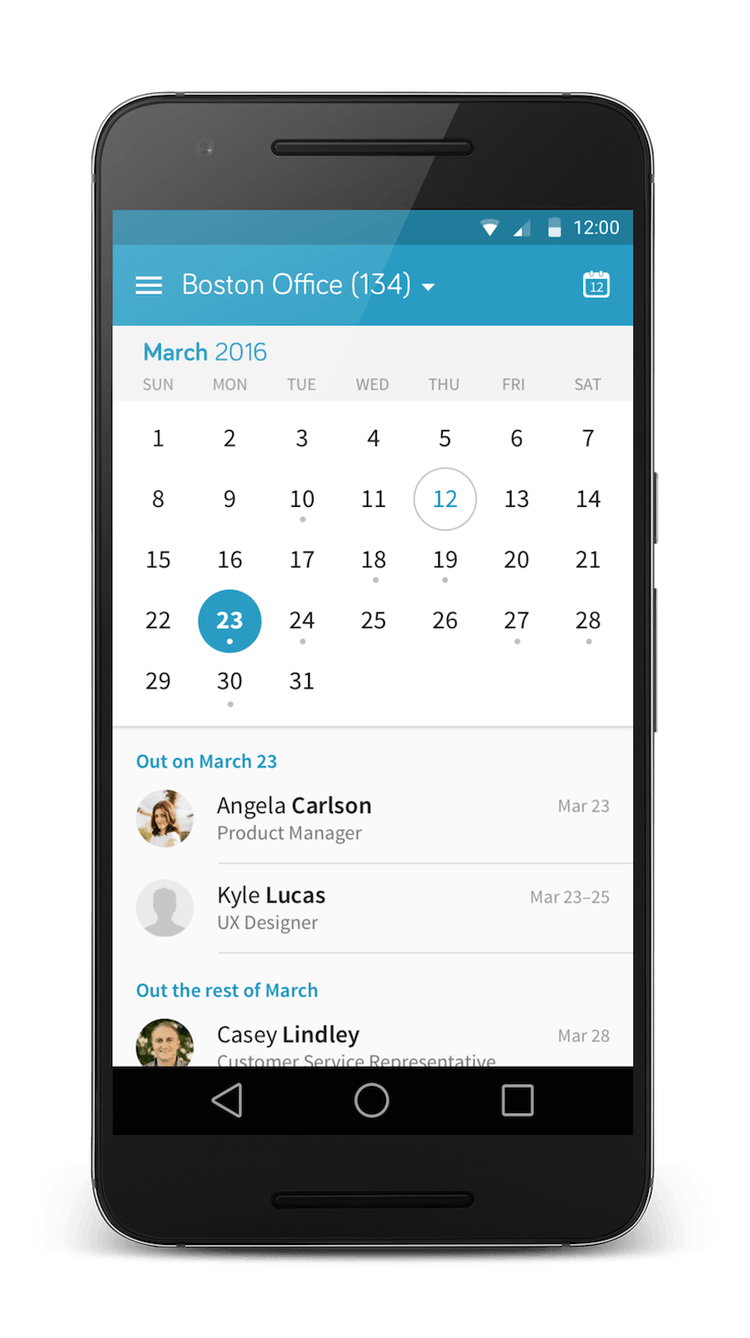 View a quick list of who will be out of the office during any period of time.
Access an employee directory: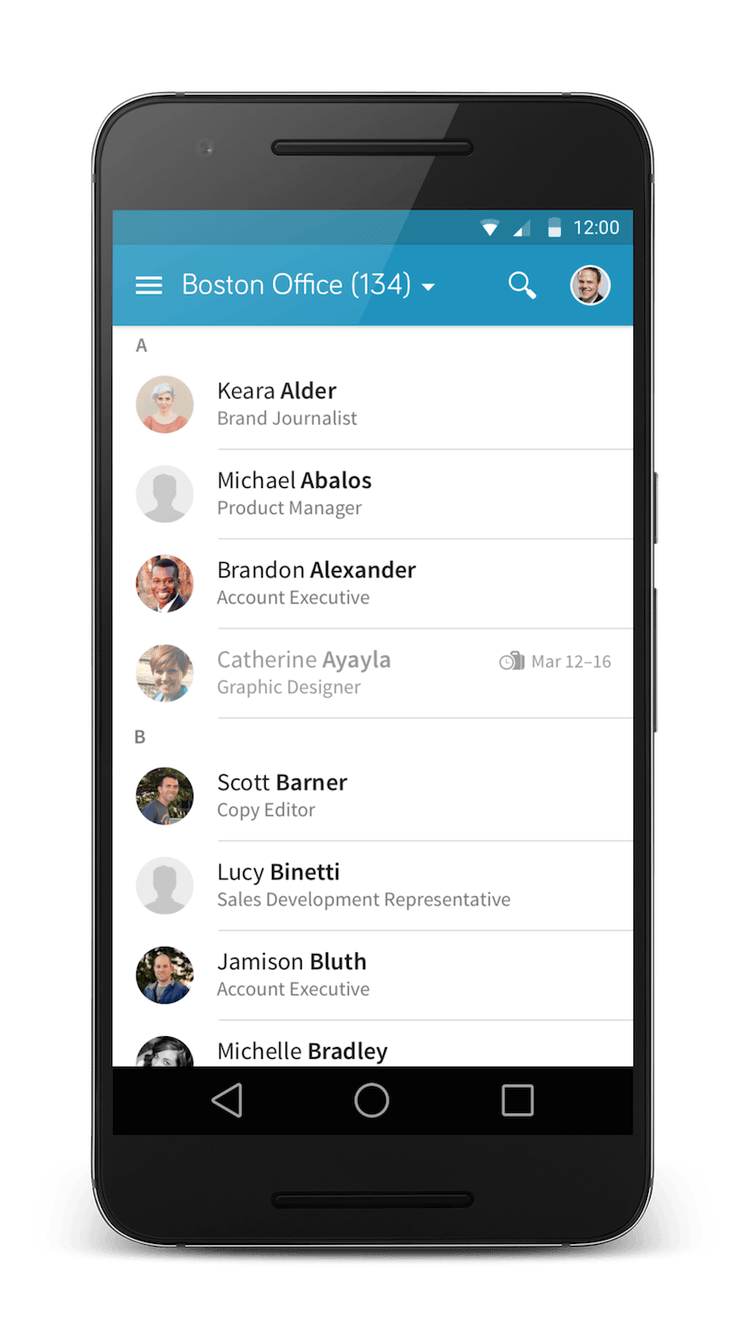 Can't remember the name of the sales manager? Never fear! Your company directory will save you from awkward name guessing with an employee database.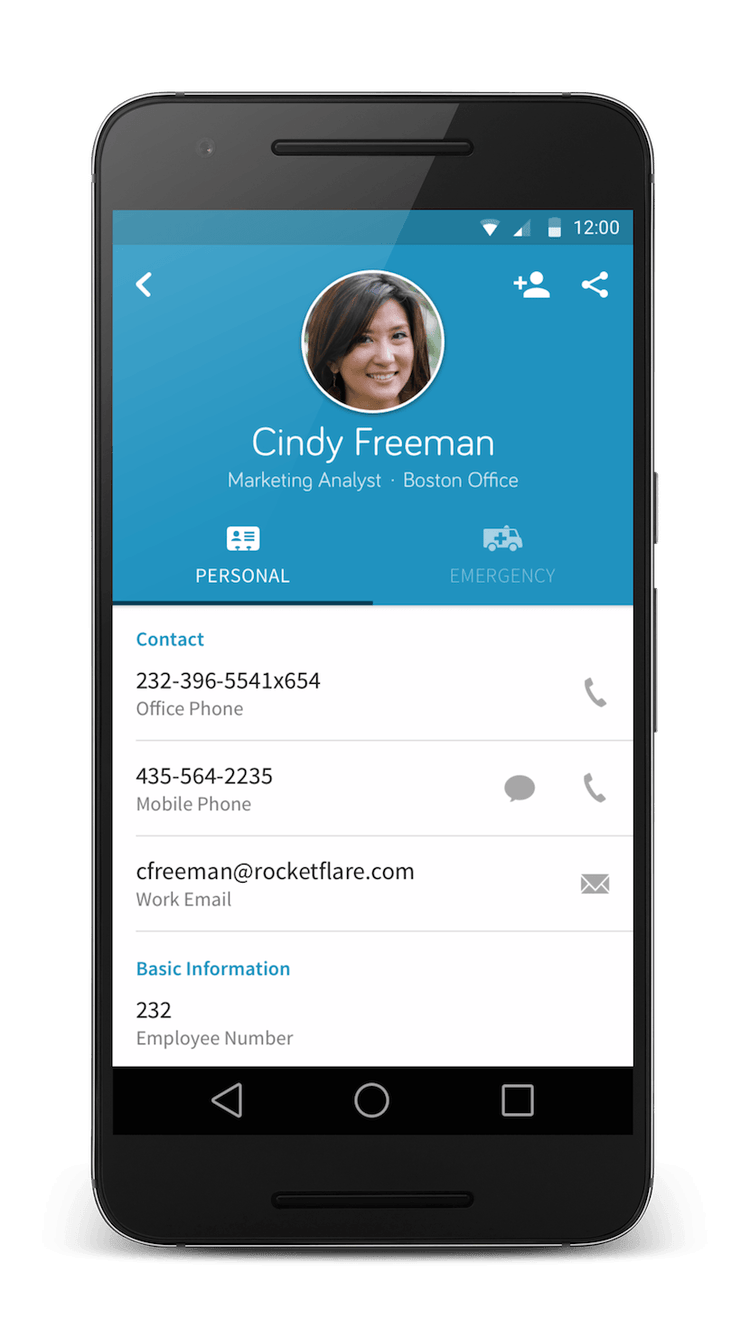 Employees can find contact information of coworkers in the directory. Managers and admins can see more detailed information like employee numbers and emergency contact information.
Check your Bamboo inbox: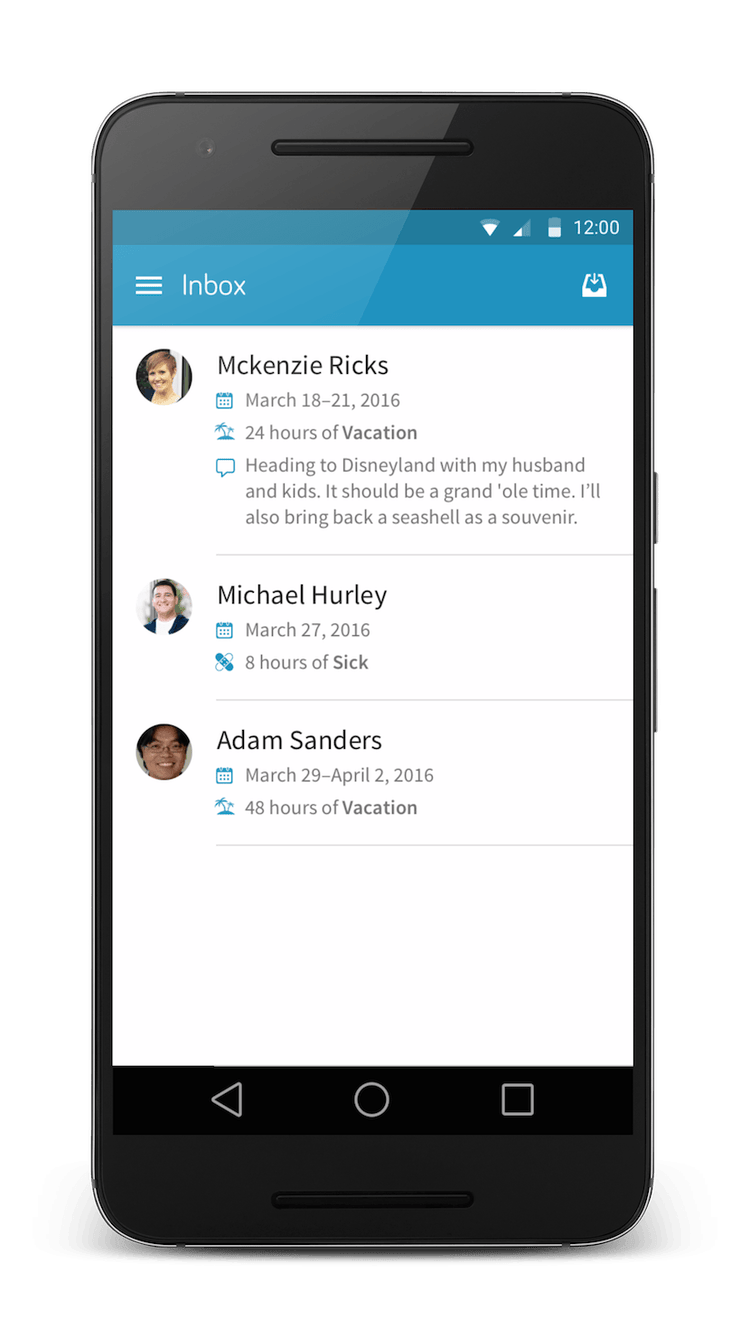 Time off requests line up in your mobile inbox, making it easy to be sure you haven't missed or forgotten about any.
Download the new app on Google Play today and get check out it's slick new functionality. We think you'll really enjoy it. If you have any suggestions for improving it (or any other feature in BambooHR), please feel free to send us your ideas. And as always, happy Bambooing!