Turn the benefits management marathon into a sprint.
"Benefits Administration has streamlined my whole benefits process and made it more efficient...saving me time every day. Open enrollment is quicker and easier for both employees and HR, as well as for any new hires or [QLEs]. Instead of having information in multiple places, it's all in BambooHR, right at my fingertips."
Erin Howard, HR Generalist | Cabinet Peaks Medical Center
Open enrollment, new hires, and QLEs? Covered.
Forget juggling forms, chasing down signatures, and painstakingly entering elections into your system. Whether it's for a new hire, open enrollment, or a qualifying life event, simply create an enrollment window in BambooHR and every entry automatically saves to the employee record.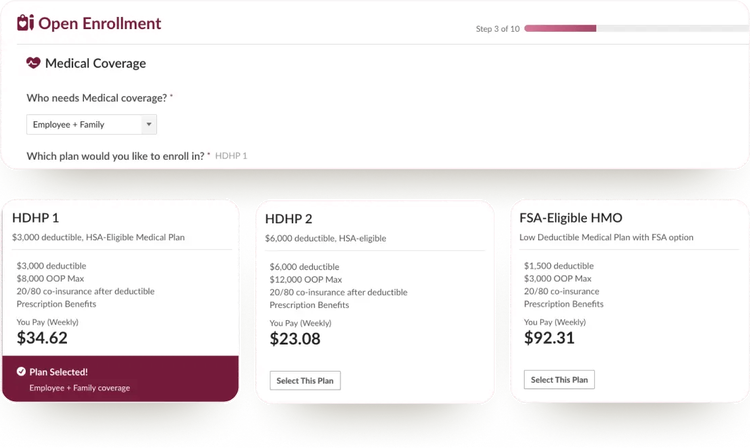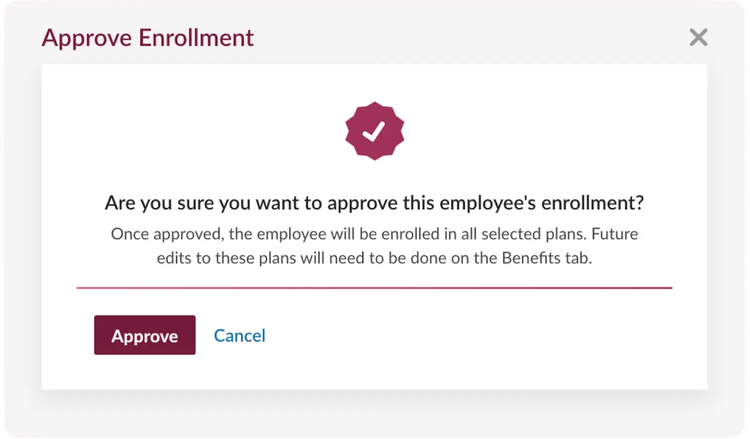 Election approvals in seconds, not days.
BambooHR lets you see every employee's enrollment status—incomplete, awaiting approval, or approved—at a glance. In the same view, you can review and approve elections, send sign-up reminders, and even make edits to coverage levels, effective dates, and rates as necessary.
Comprehensive reporting for strategic benefits planning.
The Enrollment Window Election Summary report shows you all of your employees' approved elections in one place. Meanwhile, the Benefit Election Changes report helps you keep tabs on changes to employee enrollments, so you can notify carriers of any recent benefit updates.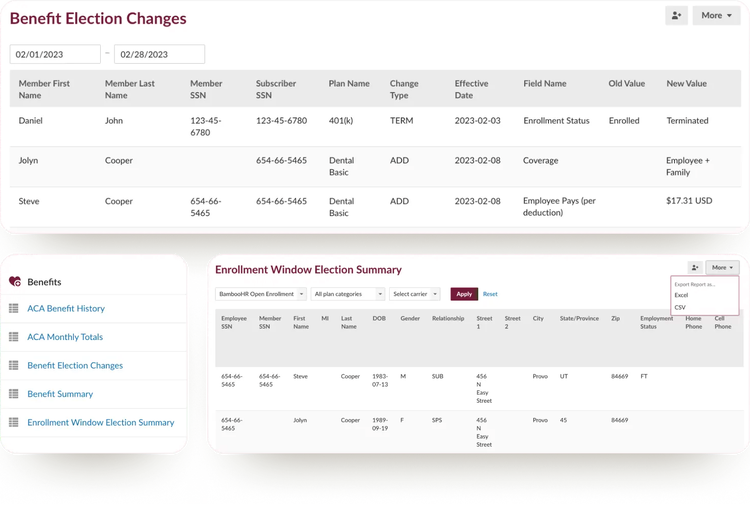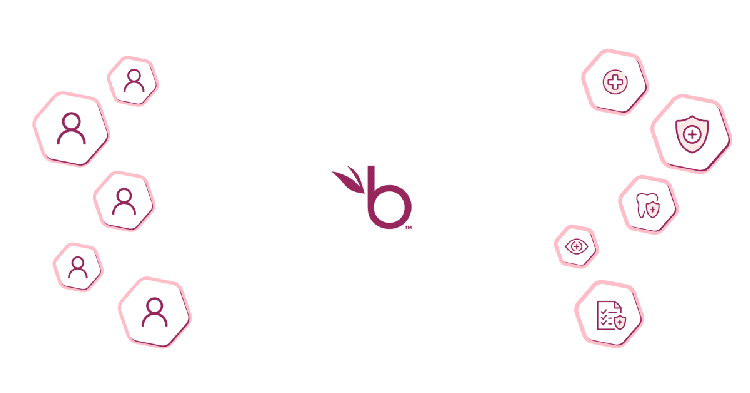 Automated carrier connections to top benefits providers.
Carrier connections take the hassle and error out of open enrollment and ongoing employee benefits management. With seamless connections to a growing list of top benefits carriers, you can sync enrollment data to your carrier from within BambooHR, saving you hours of time and trouble manually updating information across multiple systems.
Make ben admin a breeze all year 'round.
Everything works together in BambooHR.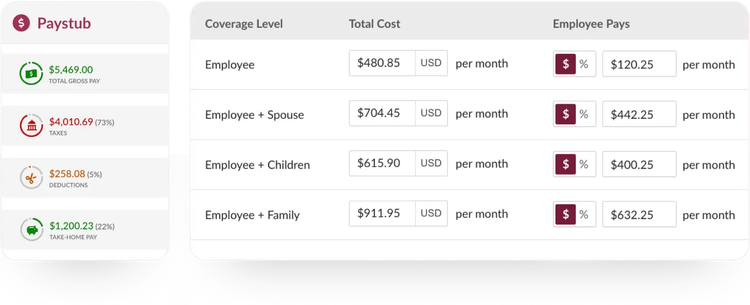 Got BambooHR Payroll? Goodbye, double entry.
Wish all your HR, payroll, and benefits information worked together? Wish granted. When you combine Benefits Administration and Payroll together in BambooHR, entering deductions is a one-and-done deal—no more double entry or triple-checking data. That's what happens when everything works together in a complete HR platform!
Manage all your benefit plans in one easy-to-use hub.
BambooHR makes benefits elections easy to view, easy to manage, and easy to communicate across your organization—and it supports all common plan types:
Medical, dental, and vision
Retirement and life insurance
HSAs and FSAs
Short- and long-term disability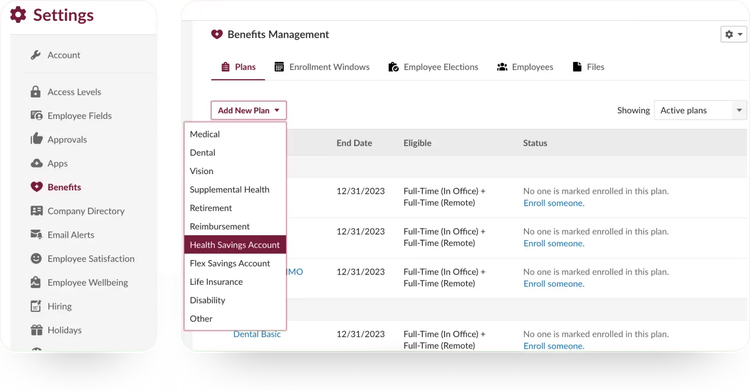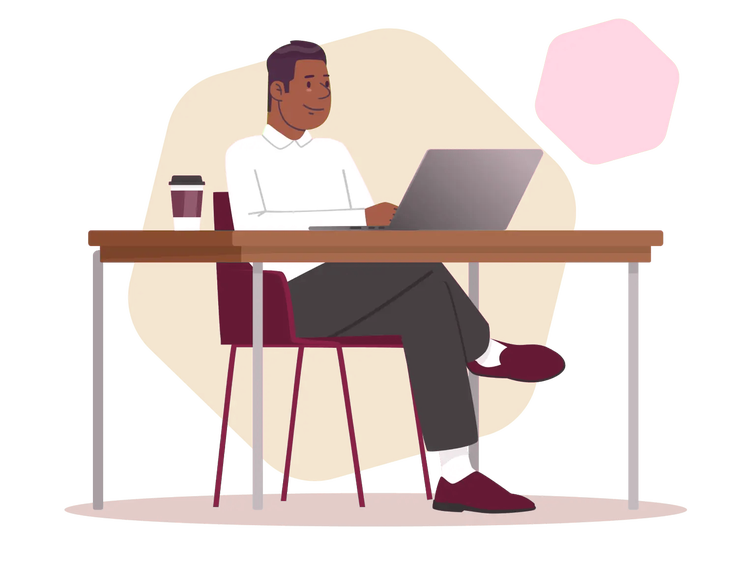 Your broker is going to love BambooHR.
Your broker is an essential partner for finding the best plan options that fit your organization, and if their work gets easier, you'll benefit. (See what we did there?) Whoever your broker and whatever your plans, Benefits Administration makes managing and collaborating on benefits convenient and efficient.
Leave the PTO paper trail behind with digital time-off requests and approvals.
Spend minutes tracking hours with time tracking software making punch cards a thing of the past.
Eliminate double entry and keep paydays accurate.