Let's put an end to the paper jam.
"I'm not trying to track down people, rather it's all 'here you go' and with a click of a button I can see 'so and so hasn't signed something', let me follow up."
Missy Curran, Compliance Manager | Asphalt Engineering
This is what efficiency looks like.
No more dealing with printer issues, searching for lost forms, or running to the post office to overnight important paperwork. With electronic signatures, you can get forms to your people in seconds and track their progress until completion.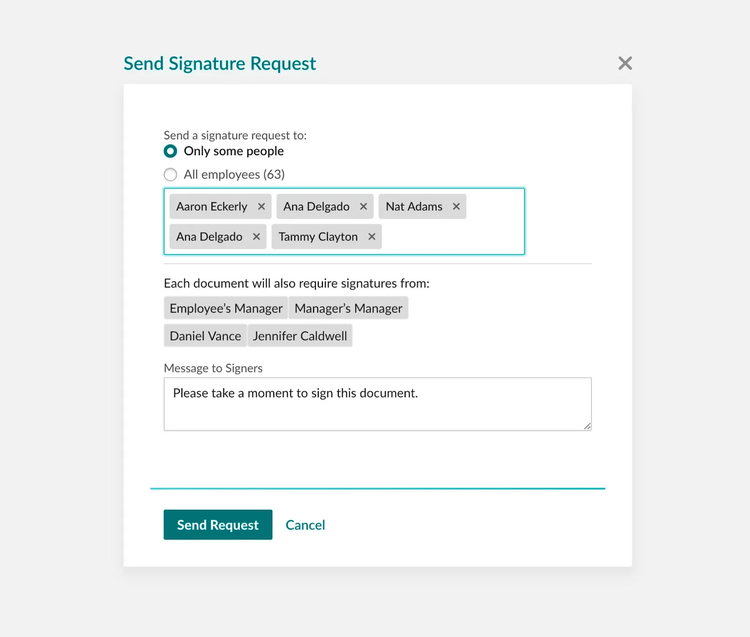 Save money by ditching the filing cabinet.
While it might not seem that expensive at face value, the cost of paper, ink, printers, postage, and other resources adds up quickly. On top of the time and space you spend storing and organizing paper files, e-signature software saves you money in office supplies as well. So, going digital doesn't just make it easier to create, distribute, collect, and keep your important files—it also means saying goodbye to a big chunk of your supply costs.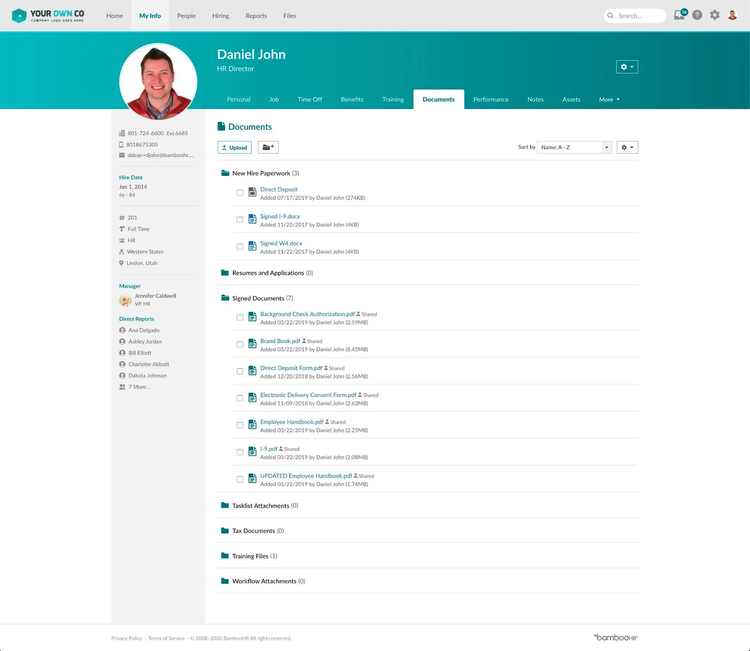 You don't have to take our word for it.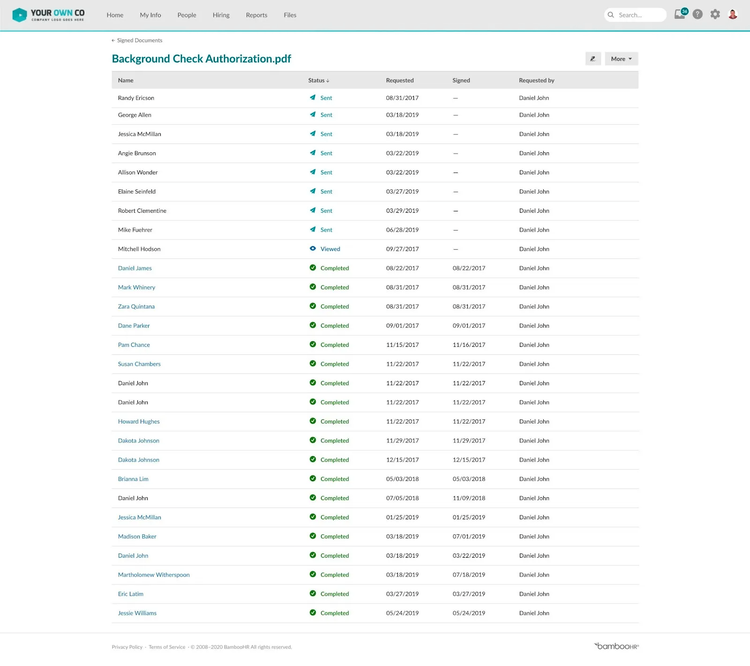 Sleep easier with fewer compliance worries.
E-signatures aren't a silver bullet, but with all the other compliance-related tasks on your plate, it's nice not having to wonder about stray unsigned forms floating around the office. Signed document reports determine which documents are complete and which are still pending, so you can prevent compliance bottlenecks and keep processes like onboarding and benefits registration moving along.
Digital signature notifications keep everything on track.
It's easy for managers, employees, executives, and even fellow admins to forget a signature request—after all, nobody's perfect. But in order to keep everything running smoothly, you need documents signed and returned in a timely manner. That's why every time anyone logs in to BambooHR to view their time-off balance, benefits info, or the employee directory, they'll also get a friendly reminder at the top of their screen if they have outstanding forms to sign—no need for shoulder-tapping.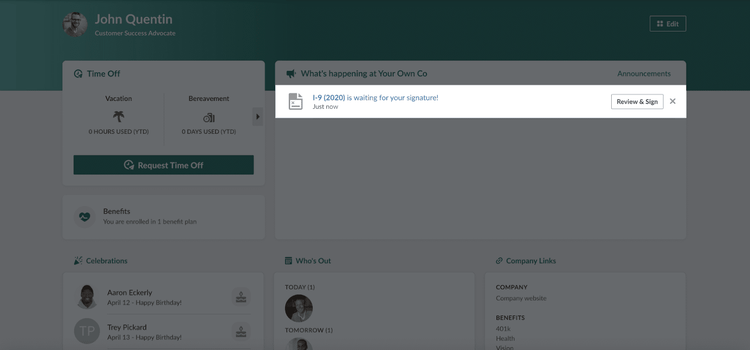 Because we have a lot of people who work remotely, the ability to send files electronically for signature has been huge.
—Michele Frayler | DecisivEdge
Speed up the recruiting process—and wow new hires—with an award-winning applicant tracking system and intuitive onboarding.
The power of the BambooHR® applicant tracking system (ATS) in the palm of your hand.
Fine-tune your offers to improve acceptance rates and strategically grow your business.