Employee Onboarding Software
Set your people up for success from the start.
"I didn't really have any questions on day one. I was freed up and focused on the work when I first came in."
Dylan Hackley | Gupta Media
Keep great people on board with great onboarding
Research shows that new hires decide in the first six months whether to stay with your organization or not, and that effective onboarding has a big influence on their decision. BambooHR helps ensure your employee onboarding process is organized and efficient, which makes you and your organization look great to new employees—and that means it's more likely they'll become old employees.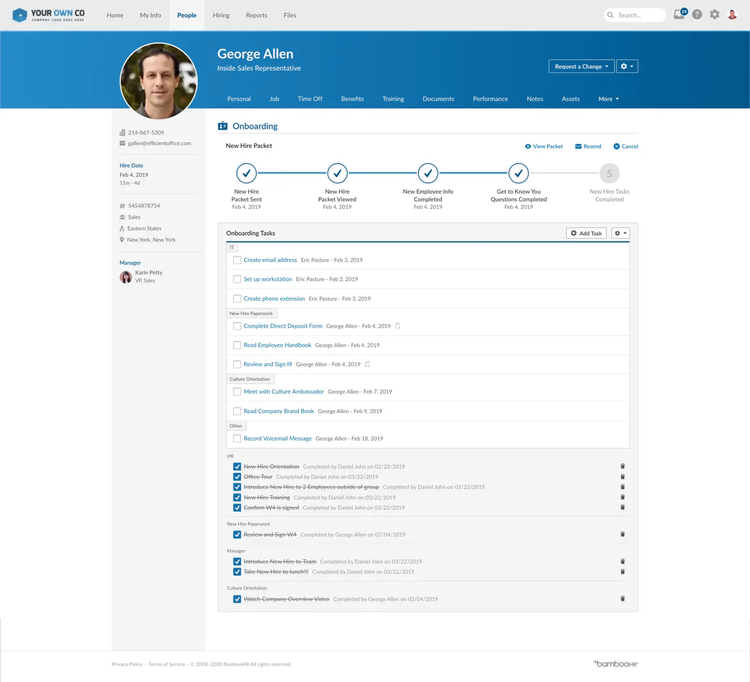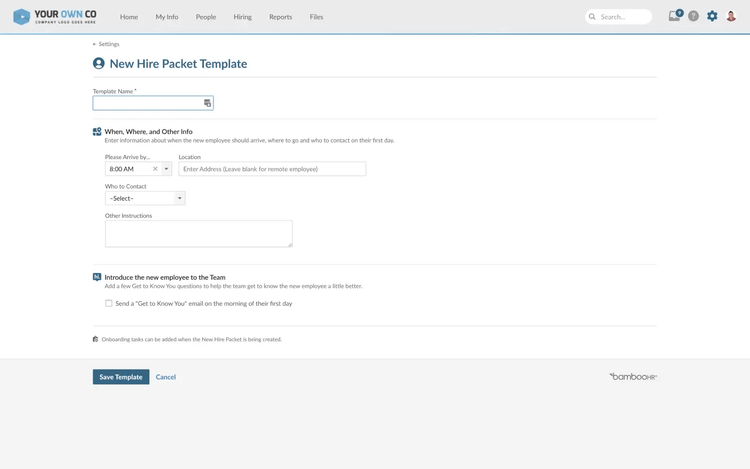 Tailor the new hire experience with onboarding templates.
Want new hires to stay excited and engaged from day one? Start by personalizing the onboarding experience to the individual and their upcoming role in your organization. New Hire Packet Templates make it easy to customize onboarding for different job types, departments, locations, and more. You'll save time, lighten your administrative load, and create a more inviting and personal onboarding experience for your new employees.
You don't have to take our word for it.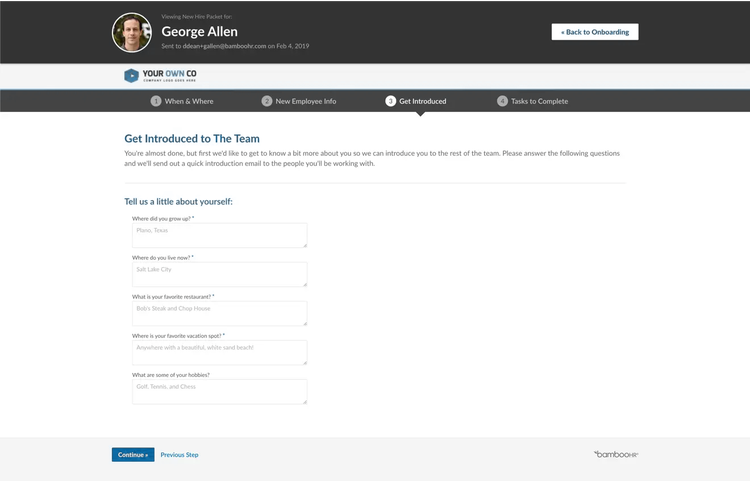 Create personal connections.
Relationships matter. In a recent Gallup study, over half of workers who said they had a friend at work also felt engaged, productive, and successful, versus just eight percent of those who don't. BambooHR onboarding makes introductions easy for both new hires and their new team members, with a customizable new-hire packet and a Get to Know You email to highlight common interests. The BambooHR onboarding process helps new hires create instant connections.
Improve time-to-productivity for new hires.
With average employee lifecycles on the decline, a well-structured onboarding program is more essential than ever. Not only does BambooHR help you get new employees up to speed and performing as quickly as possible, but research has shown that a faster, more effective onboarding process is also tied to higher employee engagement and increased job loyalty. In other words, saying hello with easy onboarding software from BambooHR could mean fewer early goodbyes.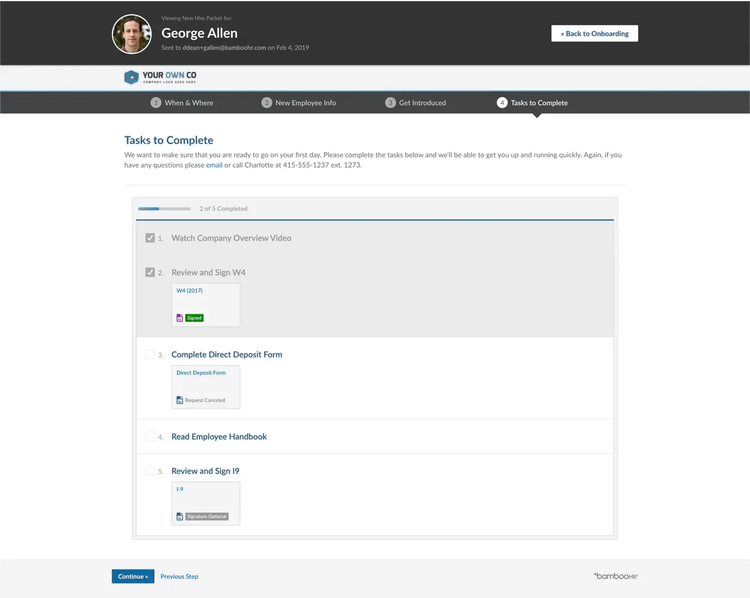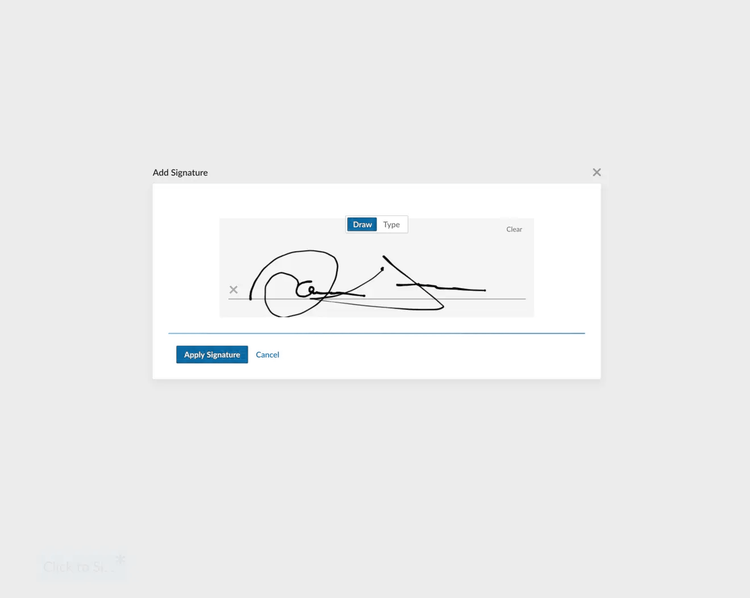 Save time—and the environment.
With built-in electronic signatures, BambooHR makes onboarding new employees easier for everyone involved. Fresh hires don't have to wade through an ocean of paper forms, and HR can cross essential onboarding items off the list before the new employee even steps foot in the office. You save time, headaches, and filing cabinet space with online onboarding, all while making a statement as a tech-savvy, environmentally conscious employer.
I've used plenty of other payroll softwares and HR information systems, and BambooHR is by far the best.
—Eric Dyches | Sorenson Capital
Fine-tune your offers to improve acceptance rates and strategically grow your business.
Make getting documents signed fast, organized, environmentally conscious, and painless for everyone involved.
The power of the BambooHR® applicant tracking system (ATS) in the palm of your hand.