Want to keep top talent? Make total compensation more visible when it matters most.
"There's so much more that goes into showing staff how much they're valued than providing a paystub. Being able to highlight the scope of what we offer is critical not only to retain staff but to help get the word out there about our business and hopefully bring more people to us."
Jake Alsup, Director of Recruiting and Hiring | Community Counseling Center

Bring total compensation to the most important conversations.
Encourage your employees to look deeper into your company's total compensation story, and strengthen your retention strategy to boot. Total Rewards statements give a comprehensive overview of everything you're bringing to the table and can be used during key employee interactions, like new-hire onboarding, merit reviews, and stay conversations.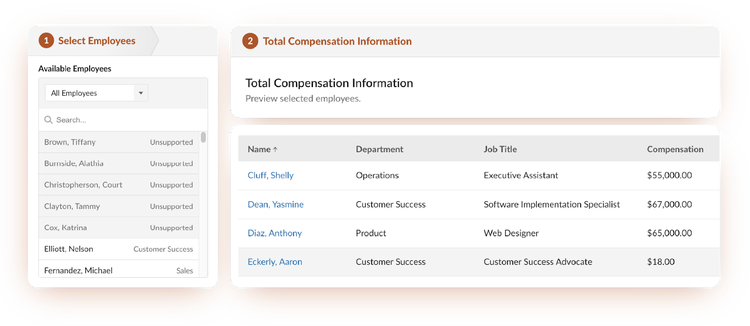 Send powerful, individualized statements in just a few clicks.
Creating compensation statements from scratch is so time-consuming only 14% of employers make the effort. Using the information already in your database, Total Rewards lets you create and send accurate, automated compensation statements in a couple of clicks. These instant, easy-to-read statements help you stand out from the crowd while saving countless hours of work.
Pay transparency starts with always-on access to compensation statements.
Paystubs don't give employees the full compensation story, and annual compensation statements can feel like "Look how much we spent on you this year" statements, which can ding rather than boost employee satisfaction. With real-time self-service access to their own statements, employees can get more transparency into their true pay and all you invest in them, whenever they want.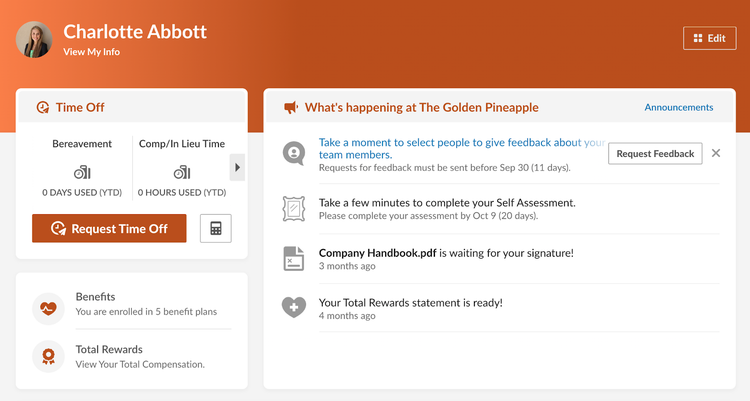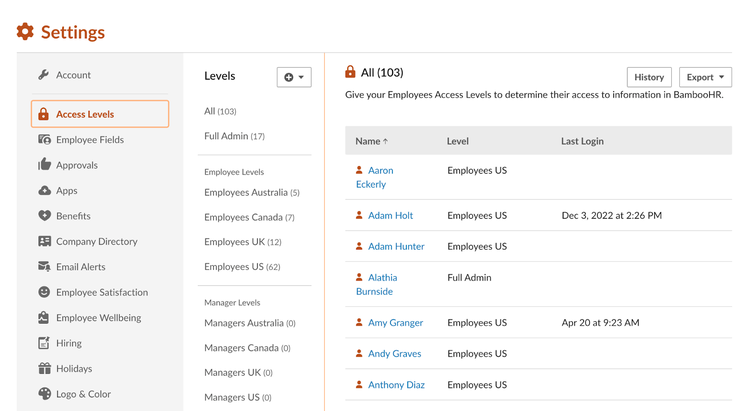 Give access to the right people for optimal privacy.
You can activate Total Rewards statements for some or all of your employees, and with Access Levels, you can be confident only approved people can see the statements you create. This protects employee privacy while maintaining the level of pay transparency you feel comfortable practicing as a company.
Everything works together in BambooHR.
All-in-One HR software puts everything in one place.
Total Rewards is part of the all-in-one BambooHR platform, which means you can create compensation statements in the same place you manage your other HR tasks—all powered by the same employee record. No need to switch systems. It also means employees can access their statements in the same place they request time off, view the org chart, get their paystubs, and more.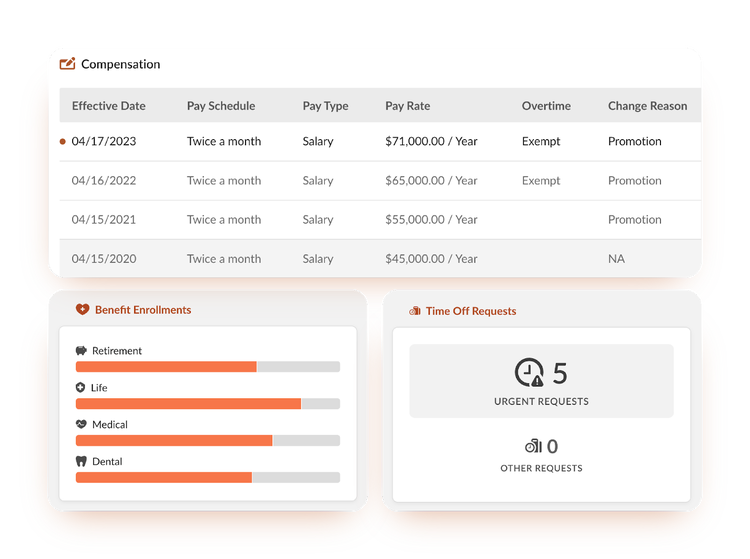 Our customers say it best.
We asked BambooHR customers who use Total Rewards to share how automated total compensation statements helped them tell the full compensation story and improve retention.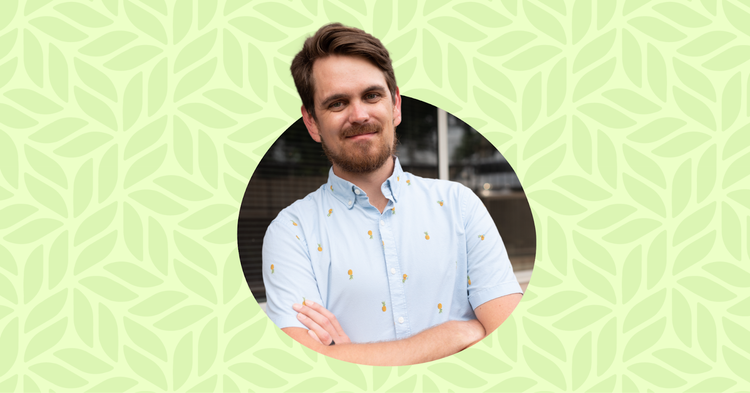 " With Total Rewards, it's easier for staff to see at a glance just how good our benefits actually are. We're able to show them how much they're valued."
-Jacob Alsup | Community Counseling Center
You can't improve what you don't measure, and that includes employee satisfaction.
The answer to improving employee engagement begins with asking the right questions.
Make open enrollment, qualifying life events, and new-hire benefits a breeze.