Choose the people platform your business can bank on.
Don't underestimate the value of HR technology.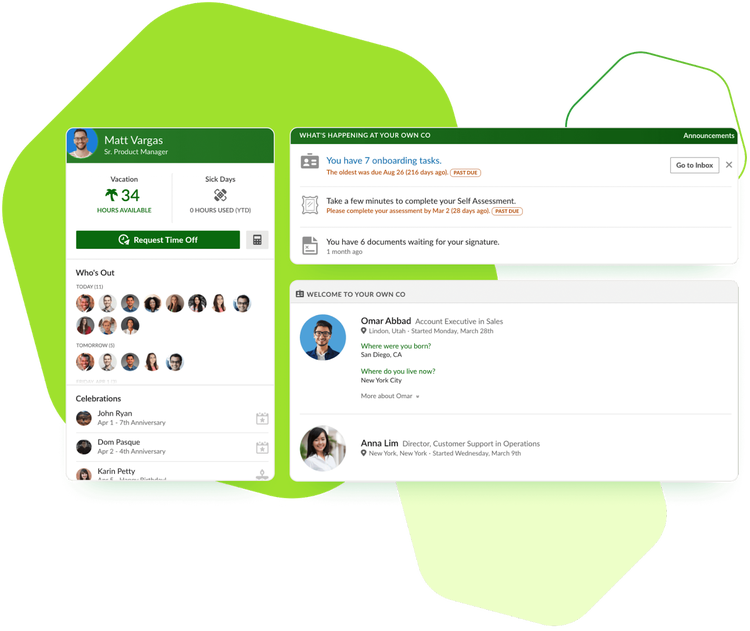 Want massive ROI? Modernize your HRIS.
Traditional HR processes drain away time and money. BambooHR automates critical HR tasks and consolidates data from multiple systems, putting hours back in your admins' days. In fact, customers who switch to BambooHR report saving at least 15 hours a week—that's up to $27k in operational costs per year! (Source: BambooHR research)
Product Highlights:
Workflows and approvals
Instant standard and custom reporting
Employee self-service
Document storage and e-signatures
Avoid risks your organization can't afford to take.
Managing HR data in separate systems or in spreadsheets is like playing dentist with an alligator—eventually, you lose. BambooHR plays it safe, keeping your organization compliant with labor laws, payroll requirements, overtime regulations, ACA, and EEO, and your employees' sensitive data accurate, up-to-date, and backed up securely in the cloud.
Product Highlights:
Employee Satisfaction with eNPS®*
Employee Wellbeing
360 feedback and Impromptu Assessments
Collaborative goals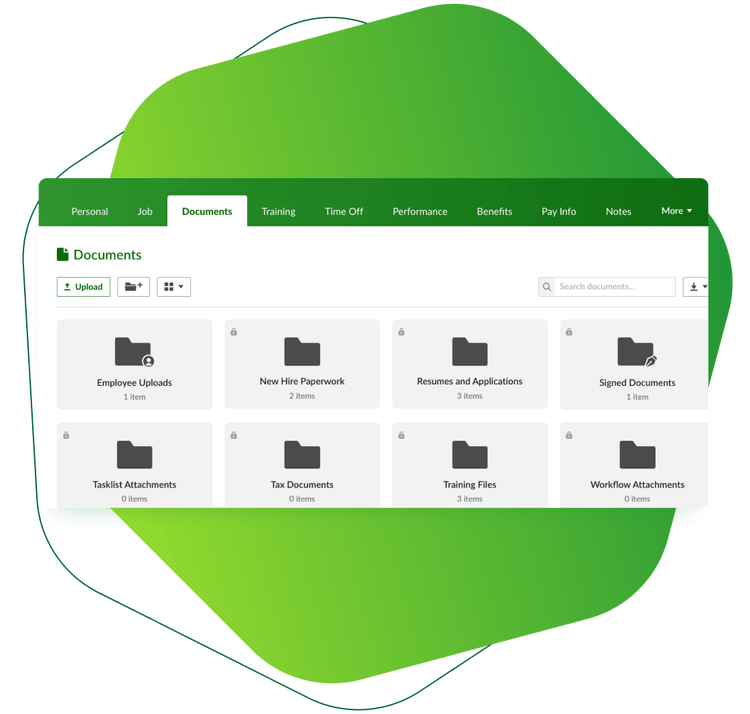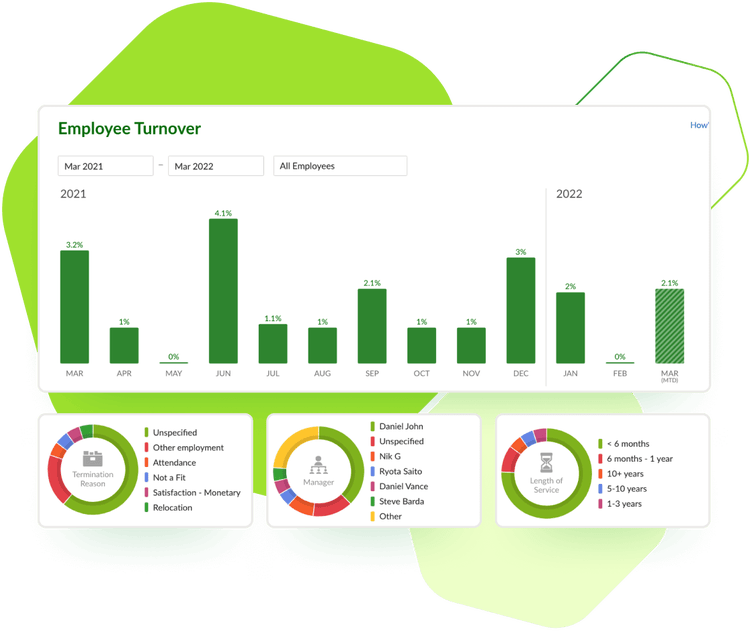 Use your workforce data to your advantage.
Data informs critical decisions that impact the bottom line. Where traditional HR gets stuck simply keeping data current, BambooHR helps future-proof your business and increase your performance with built-in and custom reports on everything from the candidate funnel to employee
sentiment analysis.
Product Highlights:
Employee turnover and headcount analysis
Candidate funnel details for new hires
Payroll data changes and summaries
Company performance and growth metrics
Get your HR processes up to speed with minimal downtime.
When you sign up for implementation, a dedicated HR Project Manager works with your account one-on-one to transfer your organization's data and check it for accuracy. Then we walk through all the features of your new BambooHR system, turning your HR team into experts the organization can rely on for guidance. And we can get you there in just a few weeks.
Service Highlights:
Dedicated rep with flexible scheduling
Regular phone calls and follow up emails
Specialized product training
Internal roll out assistance for employees
Award-winning support and learning courses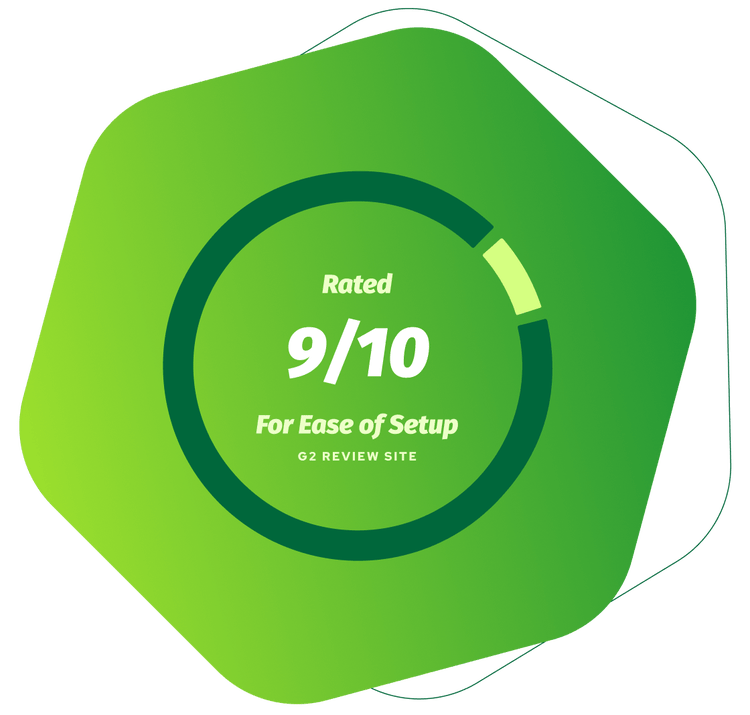 The right HR software creates better business outcomes.
*Net Promoter, NPS, and the NPS-related emoticons are registered trademarks, and Net Promoter Score and Net Promoter System are service marks, of Bain & Company, Inc., Satmetrix Systems, Inc. and Fred Reichheld.