Expand your impact with efficiency-boosting HR software.
When we say we provide "HR software with heart," we mean the same heart that drives you and your team to make a lasting, positive mark on the world.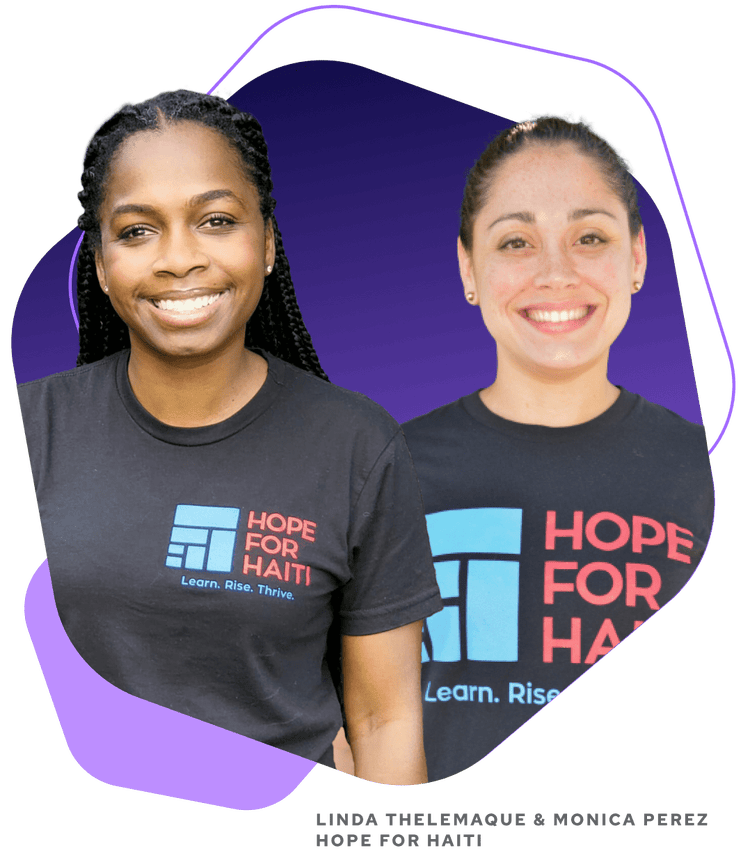 How BambooHR Helps Nonprofits
Get the most out of your funding.
Unlock instant access to workforce data and insights to drive strategic decisions and achieve provable ROI that blows executives away.
Simplify union compliance processes.
Solve your most complex compliance puzzles—from navigating union requirements to tracking and serving multiple employee types—with our customizable employee database.
Streamline hiring and onboarding.
Find the best people to help you achieve your mission and set them up for success from day one with our native ATS and progressive onboarding tools.
Protect employee wellbeing.
Track and mitigate burnout and compassion fatigue using our research-backed wellbeing and satisfaction tools, helping you create a culture of self-care.
Check off all your HR to-do lists from a single HR platform.
Life is easier with common-sense workflows.






Nonprofit Organizations Who Know and Love Us
Powerful HR software with provable ROI.
Your resources are precious, and getting buy-in for HR software can be a tough sell. BambooHR makes every dollar and hour go further and do more, from increasing hiring and onboarding efficiency to entirely replacing paper processes with a single secure employee record. And our powerful reporting helps you demonstrate these time and cost savings in a way that's most useful to you and decision-makers at your organization.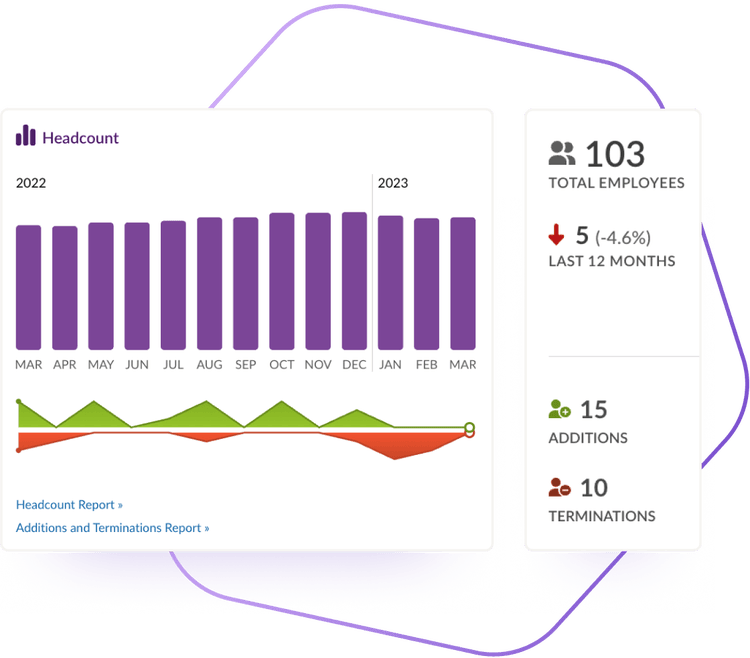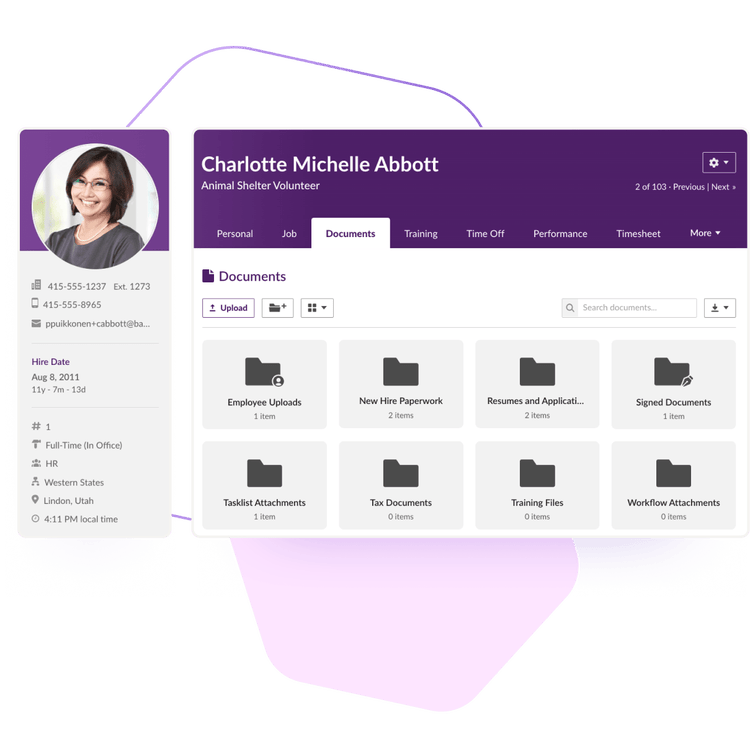 Clear complex compliance hurdles with ease.
Tangled in red tape? With multiple employee types to support, complex union and compensation requirements to navigate, and other legal expectations to satisfy, you're juggling crucial behind-the-scenes responsibilities, and nothing can hit the floor.
Our customizable database provides a single source of truth for all your data wrangling and compliance work, making it easier than ever to collect, organize, and deliver the information you need exactly when you need it.
An all-in-one HR platform built for problem-solvers like you.
See how BambooHR sets you and your team free to do
even more great work.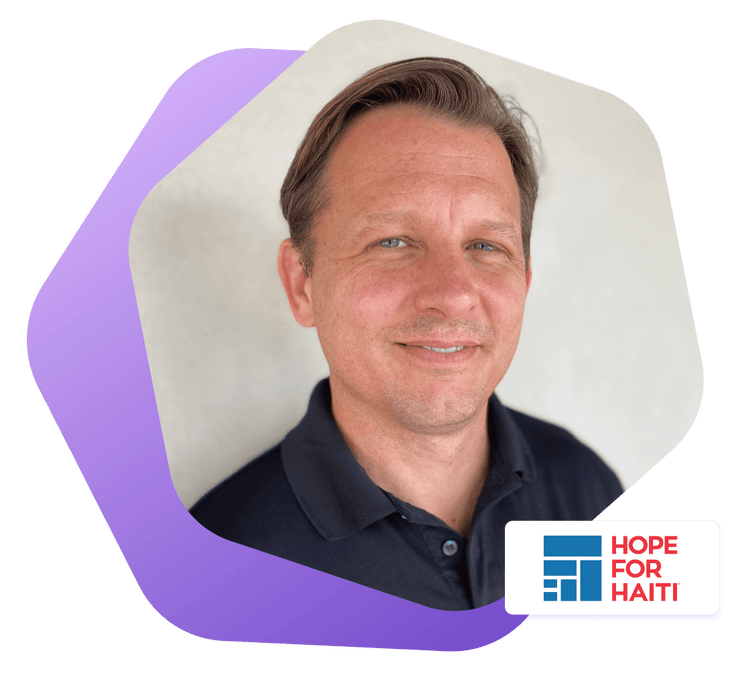 Hope for Haiti
"[BambooHR] has really transformed our work and our ability to accomplish our mission…especially during one of the hardest times our organization's ever faced. [We want] to let others know—especially in the nonprofit space—that they can also have this type of experience."
Skyler Badenoch, CEO
Find your hiring and onboarding flow state.
Don't let manual or unreliable hiring processes slow you down, especially during your next hiring surge or when juggling the constant rotation of volunteer and short-term staff. Our ATS streamlines communication between recruiters, hiring managers, and candidates so you can hire quickly, while creating a seamless experience for everyone.
Post openings to top job boards in a few clicks.
Seal the deal fast with customizable offer letter templates.
Get the ball rolling early with pre-boarding checklists.
Give bottlenecks the boot with e-signatures and automated alerts.
Create new hire packets that give everyone a warm welcome.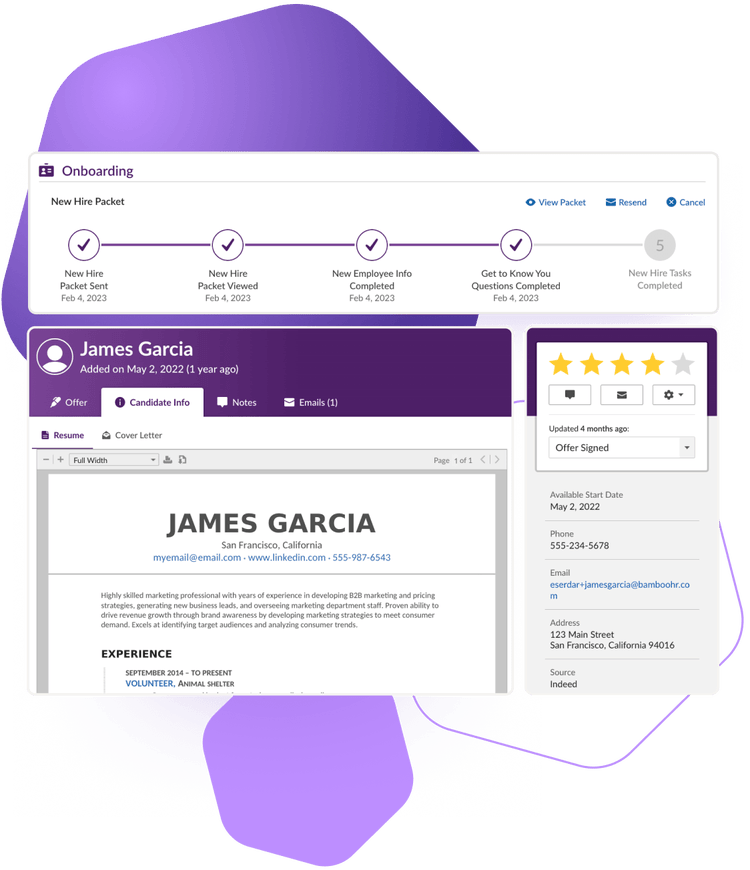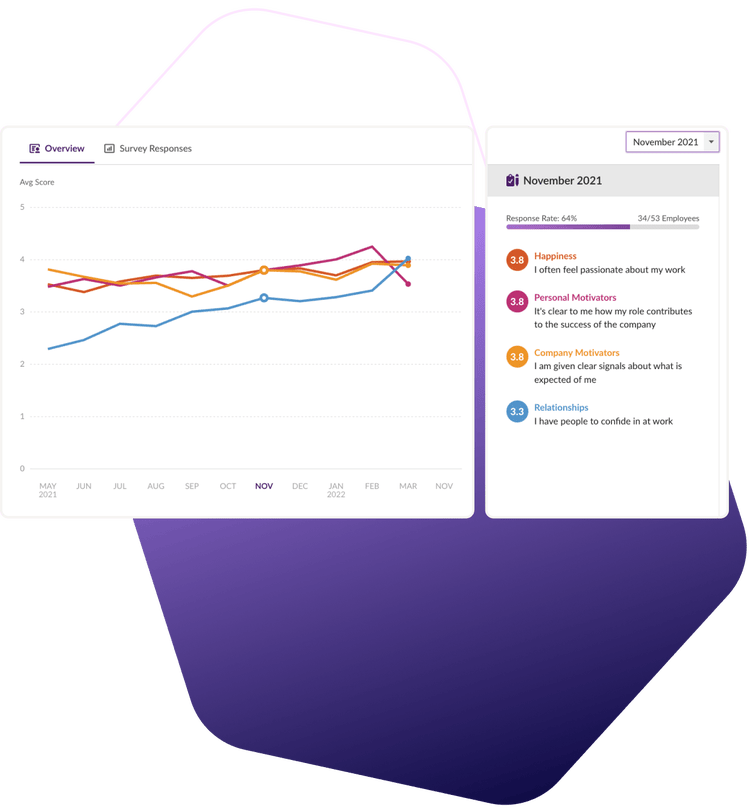 Empower your people to make a difference.
Protect the longevity of your nonprofit and ensure the continued impact of your mission by incorporating organizational self-care into your culture and processes. Our wellbeing and satisfaction tools help you stay on top of the emotional needs of your people to mitigate burnout and compassion fatigue.
From gauging their feelings about your organization in general to honing in on the motivators that keep them engaged, our research-backed tools help you support your people in the ways that ultimately matter most.