Create a head-turning employee experience.
The people who'll propel your mission aren't the type to settle. Give them an employee experience they can cheer about.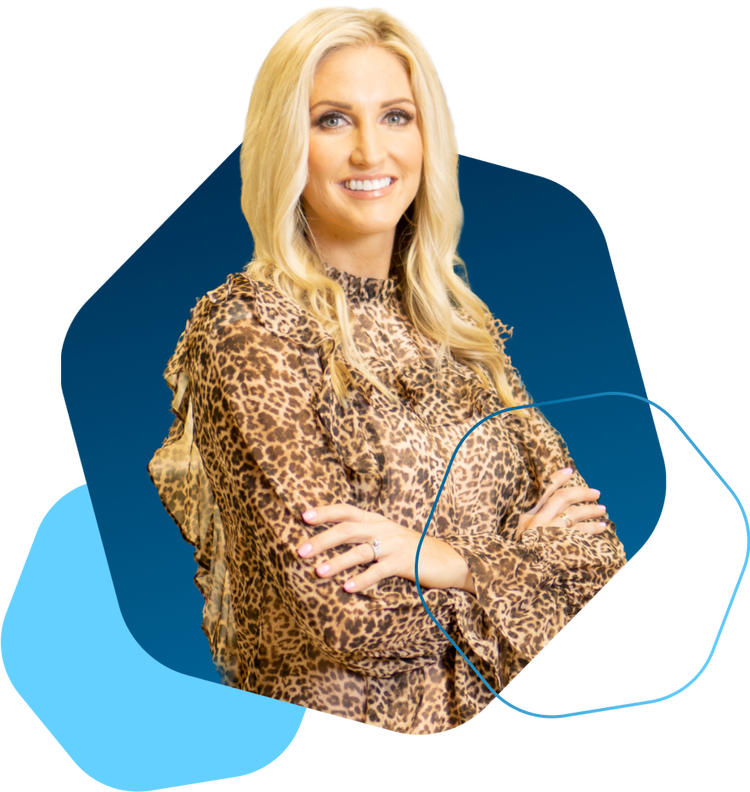 Taylor tandy
Liveview Technologies
Tap the power of engagement.
Our research-backed employee experience tools help you measure and improve low morale, misalignments, and other productivity roadblocks.
Keep your hybrid workforce connected.
Create a connected culture of innovation where everyone feels engaged in your initiatives no matter where your team members are located.
Hire and retain top talent—fast.
Equip your recruitment team to perform at their peak with an award-winning ATS and automated onboarding system designed to impress.
Customize with seamless integrations.
Choose from over 100 vetted partner apps to build on your favorite BambooHR solutions with pre-built integrations.
Check off all your HR to-do lists from a single HR platform.
Life is easier with common-sense workflows.






Tech Companies who know and love us
Build a workplace where employees thrive.
Our mission at BambooHR is to set people free to do great work—and we think that starts with giving HR the tools they need to really make a difference. As a tech company, we know it's a tight competition for talent, and the best people want purpose, growth, and a supportive culture, not ping pong tables. We're here to help you create a great place to work, so great people will want to work there.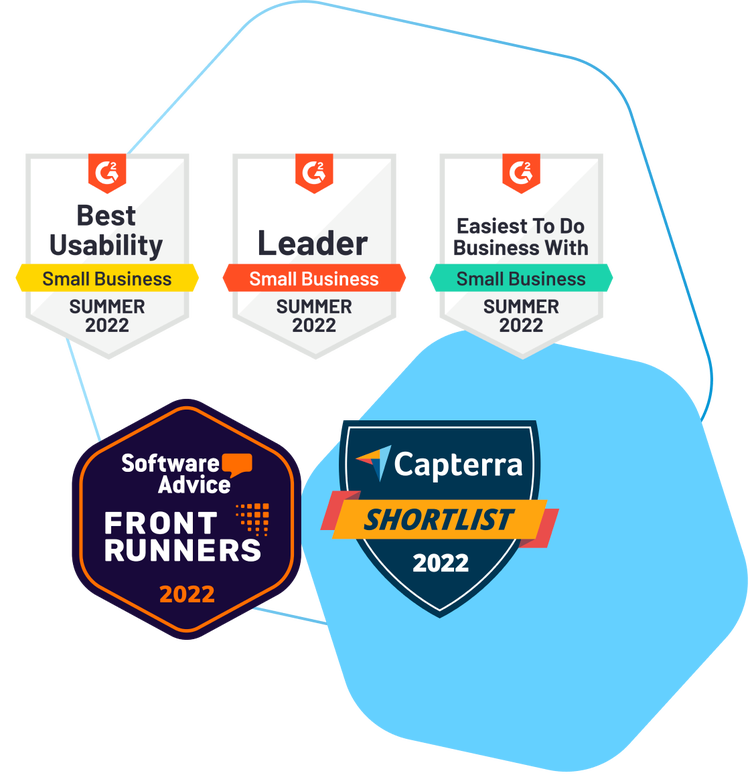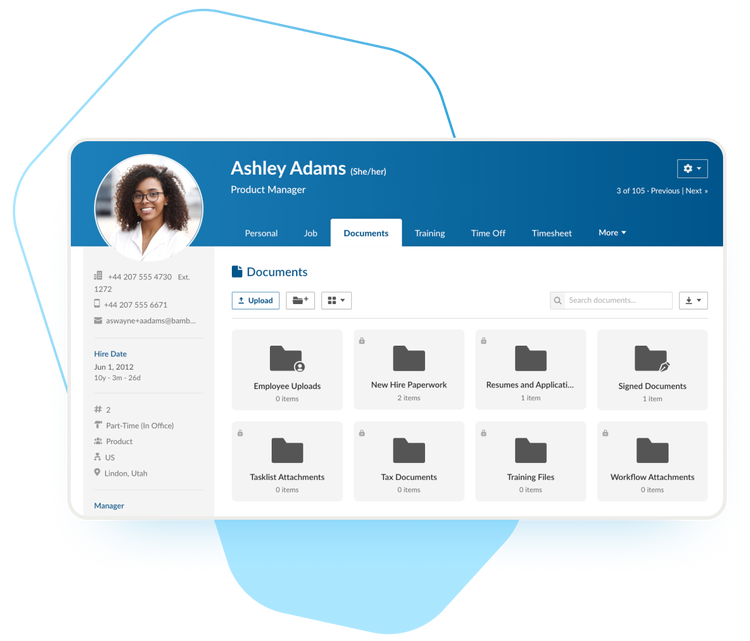 Free yourself (and everyone else) from manual processes.
Like any other team analyzing data, working to close time-sensitive deals, and providing valuable support, HR needs cutting-edge automation to conquer administrative tasks and help employees thrive. BambooHR software is full of powerful, time-saving features, including:
A single, central source of data
Automated reminders and alerts for things like e-signatures, onboarding tasks, candidate status, and more
Customizable approval processes and workflows
40+ standard, instant, shareable reports
Employee self-service
The BambooHR® Mobile app
And more!
Make data-driven people decisions.
BambooHR makes it easier to put your people first.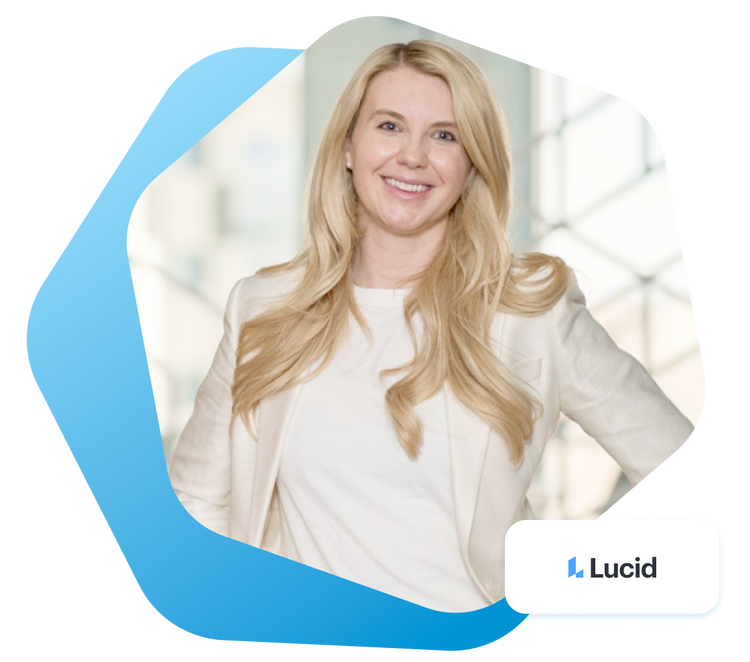 Lucid
"We do engagement surveys for all of our new hires, and we've maintained a 98.9% satisfaction rate for our onboarding processes. Our employees are very happy with how efficient everything is as well as the information that they get to help them move into their new roles."
Brittany Call, Senior Director of People Operations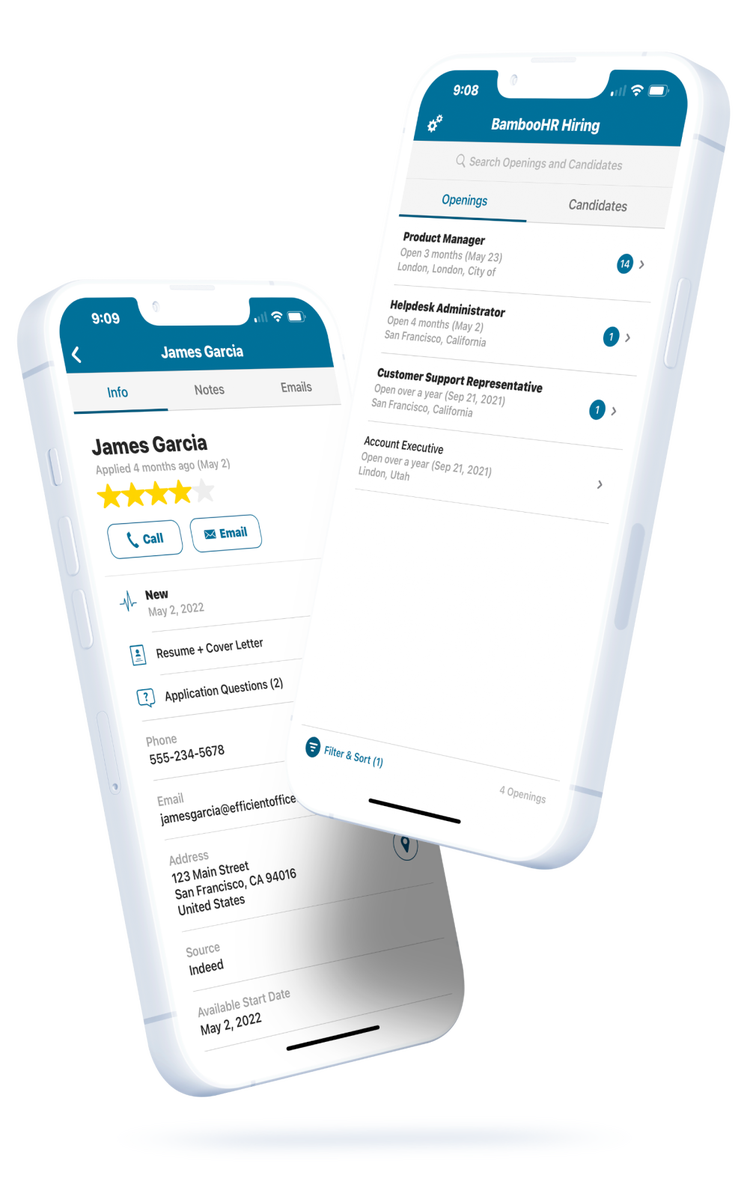 Snap up top talent with a streamlined, seamless hiring process.
In a market crowded with competitors, you need speed and zeal to win over top tech talent. BambooHR gives you the edge you need to find great candidates quickly and strike the right note from the get-go.
Recruit quickly with the BambooHR® Applicant Tracking System. With a few clicks, you can post openings on Indeed, Glassdoor, ZipRecruiter, and share on social media sites. Customizable offer letter templates help you seal the deal efficiently and professionally.
Keep up hiring momentum with the BambooHR® Hiring app. The Hiring app puts the speed and power of the ATS in HR's pocket, making it easier to communicate with candidates, team members, and hiring managers. Collaborators can see resumes, respond to candidate questions, and provide ratings and feedback from anywhere.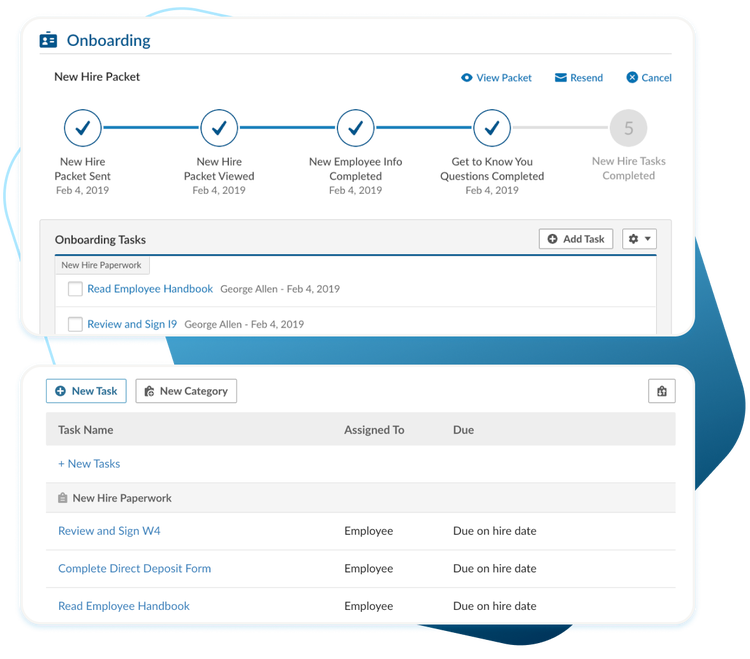 Help new hires feel welcome from day zero.
New hires should feel as good about signing on as you do about hiring them, and the better their onboarding experience, the more confident they'll be. BambooHR® Onboarding helps you make a great first impression through:
Self-service onboarding: Our customizable preboarding packet with e-signatures helps new hires get up to speed before their first day, so they can focus on making connections—not filling out paperwork.
Organized, coordinated onboarding: Our customizable onboarding checklists make it easy to keep everyone—the new hire, their manager, IT, and other HR staff—involved and on task.
Warmer welcomes: Our Get to Know You email introduces new hires to their team, highlighting common interests and helping facilitate a warm introduction.
Get honest feedback to refine your employees' experience.
Employees in tech care about their employer's brand and feel a sense of ownership of the organization's culture. BambooHR® Employee Satisfaction, our science-backed employee survey, helps you get to the heart of how employees feel about the organization, so you can actively involve them in building the employee experience.
For employees: With just two questions, an eNPS® rating* and follow-up question, it's quick and easy to fill out. And it's completely anonymous, encouraging genuine answers.
For you: Smart analytics and built-in tools to fine-tune the data make it simple to identify your organization's strengths and weaknesses, track trends, and build a better employee experience.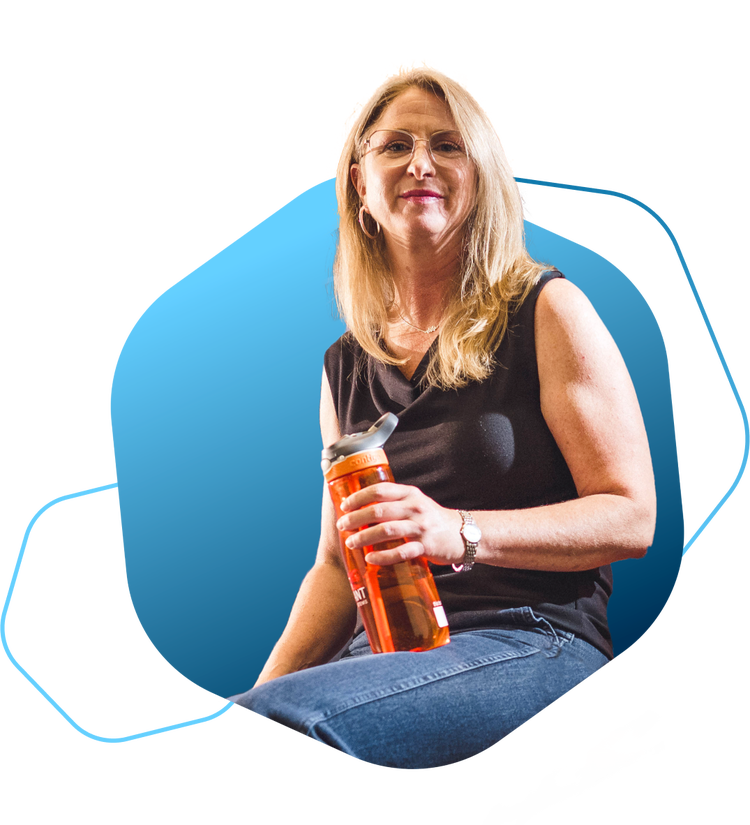 Jennifer Davis | Radiant Vision Systems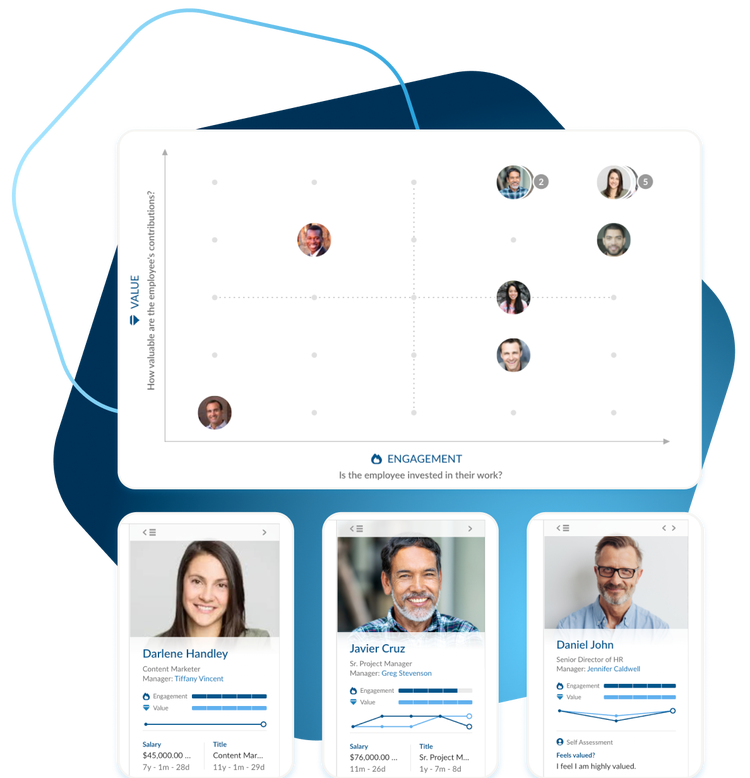 Grow your people and keep them engaged.
You've hired smart, driven people so your tech company can move fast and disrupt the playing field. BambooHR® Performance Management helps you keep this momentum going by kicking inefficient, lengthy reviews to the curb through:
Shorter, more frequent manager and self assessments
Collaborative goal setting for continuous improvement and engagement
Peer reviews to get a more complete picture
Performance reporting for employees, departments, and the whole organization
Make a critical strategic impact with comprehensive reporting.
In an industry that craves data, HR needs to speak the language decision-makers want to hear. With over 40 instant reports, BambooHR makes it easier for you to share the numbers behind the human story, get leadership onboard with strategic initiatives, and be an advocate for improvement.