If the choice was yours, you'd choose BambooHR.
Imagine HR technology running at the speed of IT.
Avoid security risks your organization can't afford to take.
Managing HR data in separate systems or in spreadsheets is like playing dentist with an alligator—eventually, you lose. BambooHR doesn't play around. We practice both Defense in Depth and Zero Trust to keep your sensitive data safe, while giving you full control over system access and permissions for every critical feature.
Product Highlights:
Redundant cloud data storage
Industry benchmark security measures
Two-factor authentication
Custom access levels and audit trail reporting
Choose the HRIS that requires less IT oversight
BambooHR is easy because we built it that way. From our hands-on implementation program to the intuitive interface and self-service features, we ensure every interaction is approachable—so IT fields fewer questions and your organization sheds the drag of double entry, outdated routines, and risk-prone file management.
Product Highlights:
Workflows and approvals
Consolidated tech stack
Employee self-service
Single source of data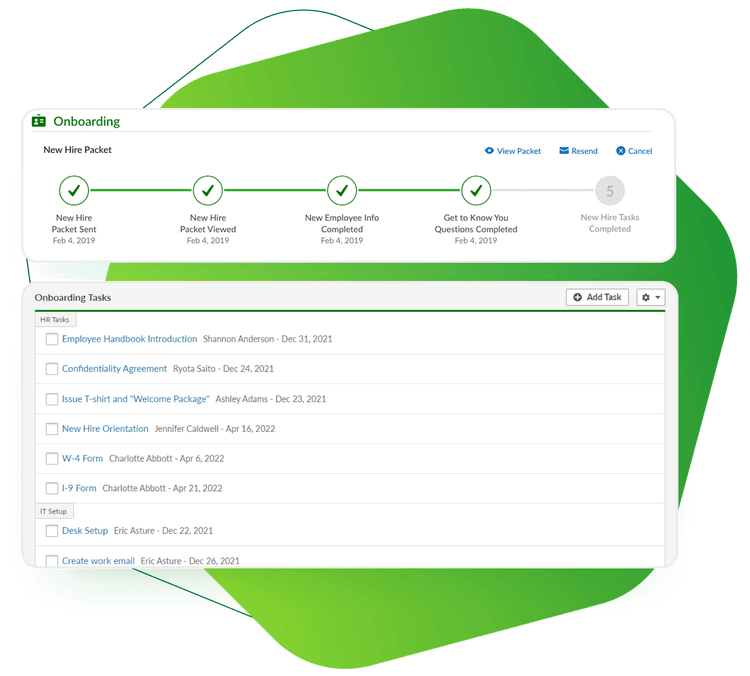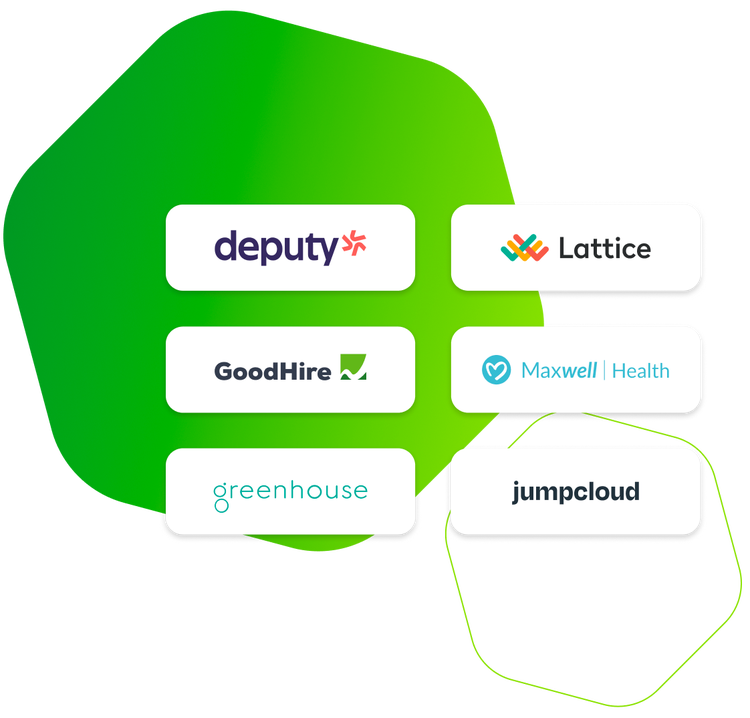 Bring HR onboard with the rest of your tech stack.
Traditional HR processes—and even some HR systems—live in isolation, creating data gaps where errors happen. BambooHR helps future-proof your business and increase your performance with payroll, time tracking, performance, hiring, and more in one seamless system, plus a marketplace featuring integrations with over a hundred well-known logos.
Product Highlights:
Marketplace
The complete HR platform
Single vendor for implementation and support
Everything your HR team has been asking for and more.
HR has a lot of needs to fulfill, and a lot of nice-to-haves they might be hesitant to ask for. BambooHR checks everything off the list and throws in features, flexibility, and customization as the cherry on top to create a platform that's perfect for everyone. Add in our award-winning support and intuitive interface, and you have a system everyone in your org will love—including IT.
Product Highlights:
Hiring and onboarding
Custom and standard reports
Time tracking and payroll
Performance management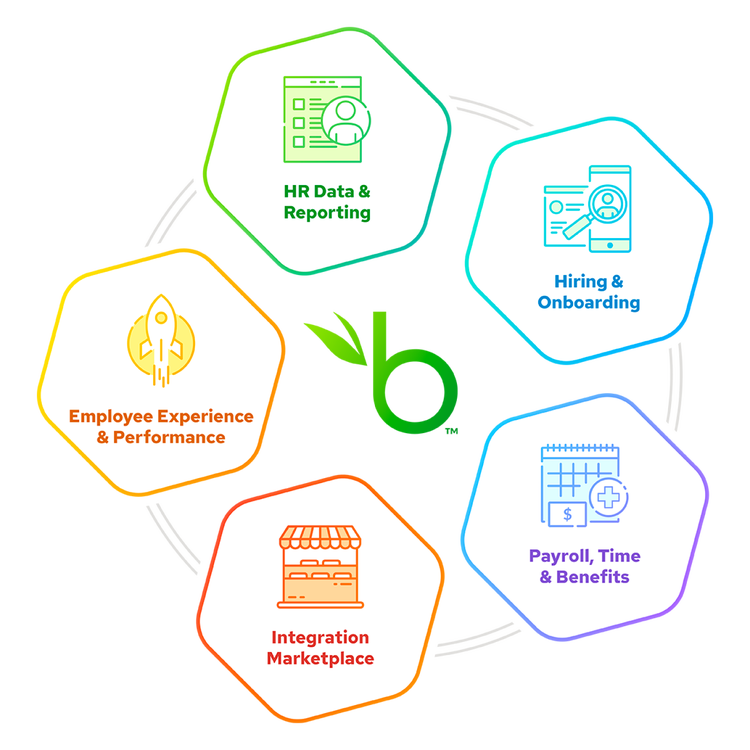 The right HR software creates better business outcomes.