BambooHR® Employee Wellbeing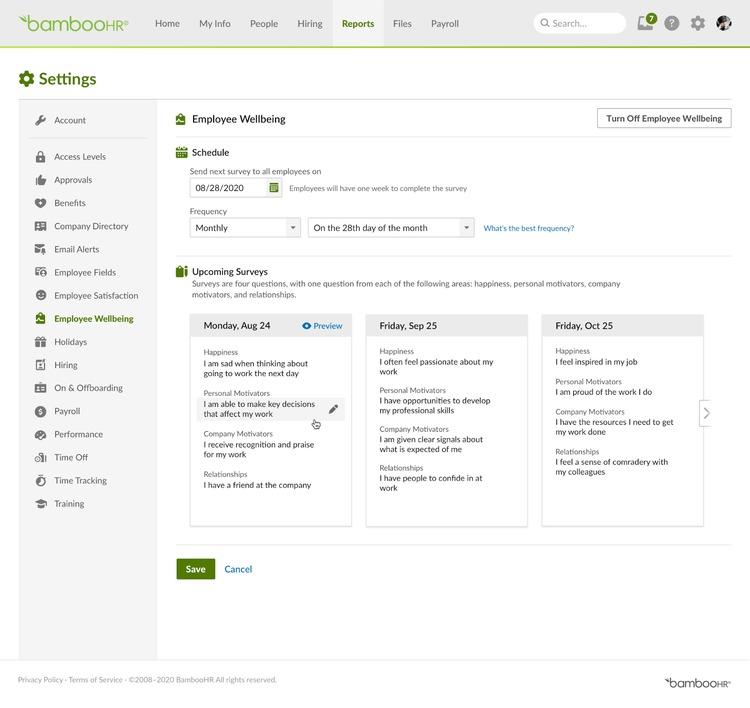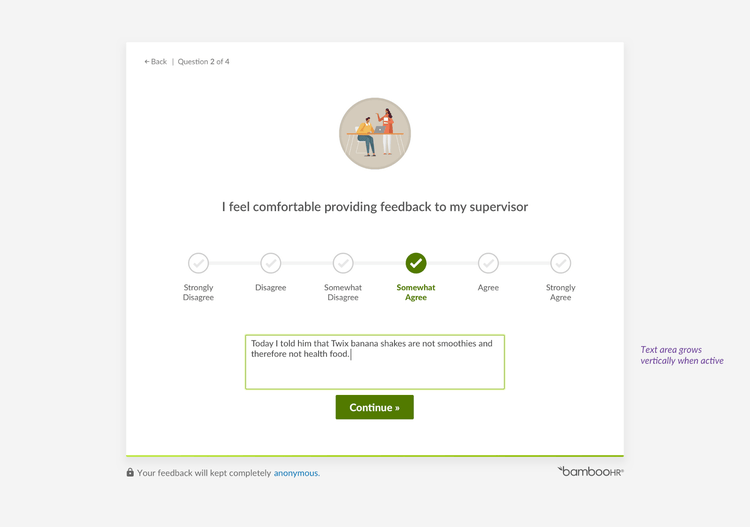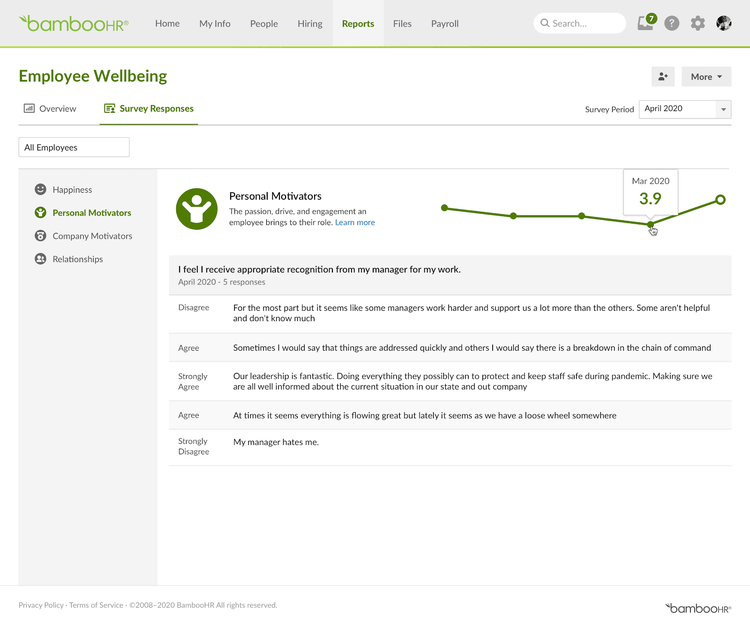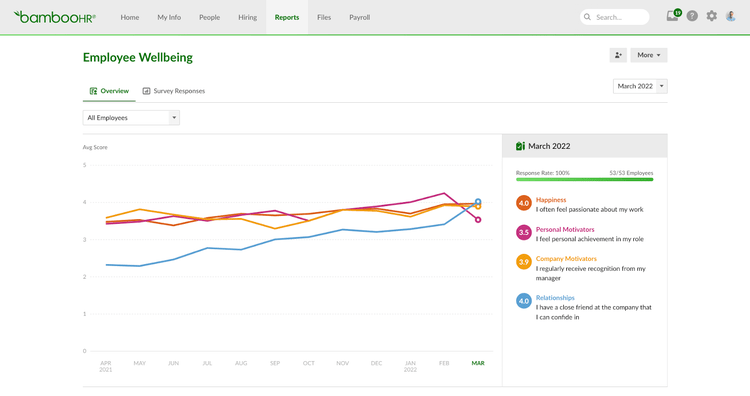 Overview
Employee Wellbeing allows your people to share how they're feeling—about your organization, their work, and how they're being supported. Knowing what they need and want means you can make the right changes to improve culture, increase retention, and prevent burnout and premature turnover.
Out-of-the-box engagement expertise
Employee experience can feel like a topic best left to the experts. That's why Employee Wellbeing arrives complete with a bank of expertly researched, tested, and validated questions, so you get accurate data right from the get-go. Employees answer the questions on a six-point Likert scale, which eliminates neutral responses and gives you clear answers as to how your employees are feeling.
Learn to track the employee experience.
Feelings change based on job demands, seasonality, and a variety of other factors. Being able to spot and track trends over time helps you separate seasonal and external concerns from persistent issues you need to fix. With monthly, bi-monthly, and quarterly send options, you can gather critical information at the frequency that's right for your team.
Give them a voice and make them feel heard.
A free-response option on each question encourages employees to provide explanations, make suggestions, or go into detail about what they like (or dislike) and why. This means you get more than trackable data—you get the context needed to create an informed culture strategy based on real issues, not theories.
Integration
How it works.
Our Employee Wellbeing module is fully integrated and built on top of the award-winning BambooHR platform from the ground up.
Publisher
BambooHR
Updated: 07/05/2022
Phone Support:
(866) 387-9595
Email Support:
Support Hours:
6:00AM - 6:00PM MT
Monday - Friday