Performance Management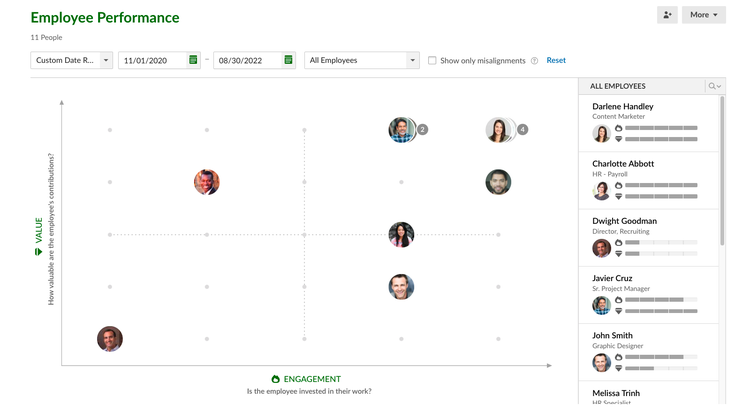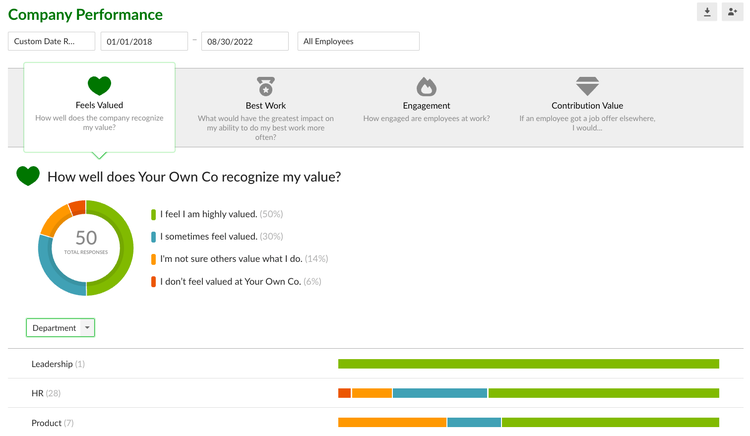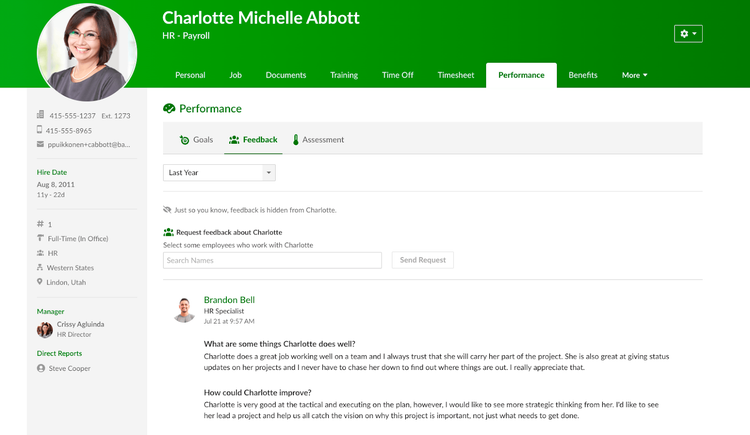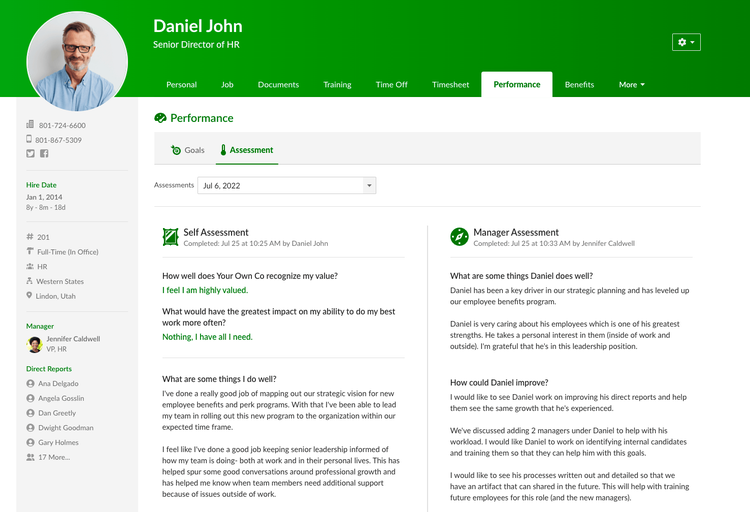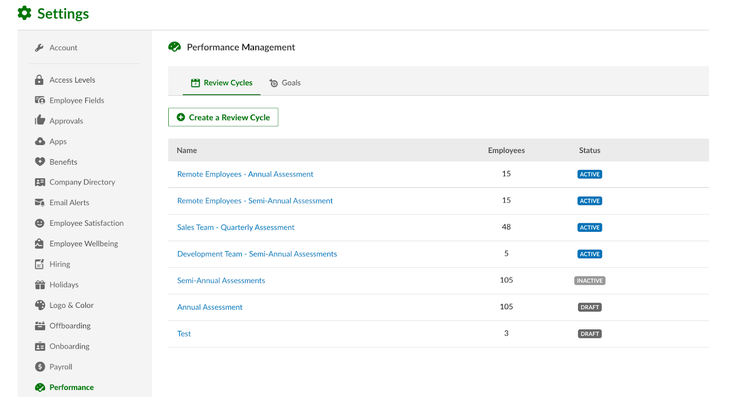 Overview
BambooHR Performance Management software cuts to the heart of effective performance reviews, using a few quick questions that encourage action while limiting subjectivity and speculation. The result? Higher engagement, more accurate reflections on employee performance, and more chances to address problems in the moment.
Performance with detailed reports
We've created employee performance reports to help managers understand when, where, and how to help their people. You can identify high-performing employees who feel undervalued and take action before burnout sets in or find underperforming individuals and explore ways to help them improve. Our reports give you the talent management data to make the right call for your people.
360° Feedback
BambooHR Feedback provides employees insights from coworkers and stakeholders who interact with them every day. Simple, meaningful questions help them focus on helpful feedback, while managers gain a way to identify employee strengths, areas of improvement, and career development opportunities.
Automated Reminders
Increased frequency won't increase your workload. Simply select how often you'd like reviews completed, and we'll send automated reminders to employees. And we'll continue sending reminders until the review is completed (at your preferred pace).
Painless Performance Assessments
Are you tired of filling out long, painful reviews, and then nothing happens with them? So are your employees. Assessments in BambooHR cut to the heart of the matter and help remove subjectivity. Designed with industry best practices, Assessments can be deployed out-of-the-box or customized by Department, Division, Employment Status, Job Title, or Location. Solid performance reviews makes developing your employees a painless experience.
Integration
How it works.
BambooHR's Performance Management is available as a fully integrated add-on to our BambooHR Advantage package. When enabled, it is available to set up and configure in the same BambooHR interface you already know and love. BambooHR offers you what really matters: Goal Tracking, Assessments, and Feedback. You will also be able to track goal progress and view an employee engagement and performance report.
Publisher
BambooHR
Updated: 07/01/2015
Phone Support:
(866) 387-9595
Email Support:
Support Hours:
6:00 AM - 6:00 PM MST
Monday - Friday