Greenhouse Onboarding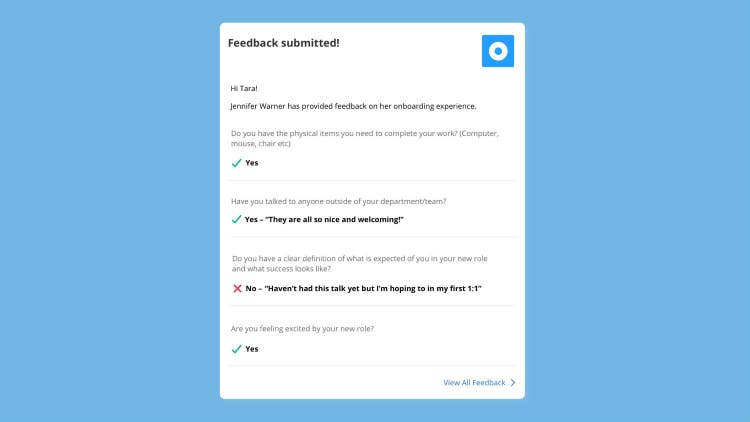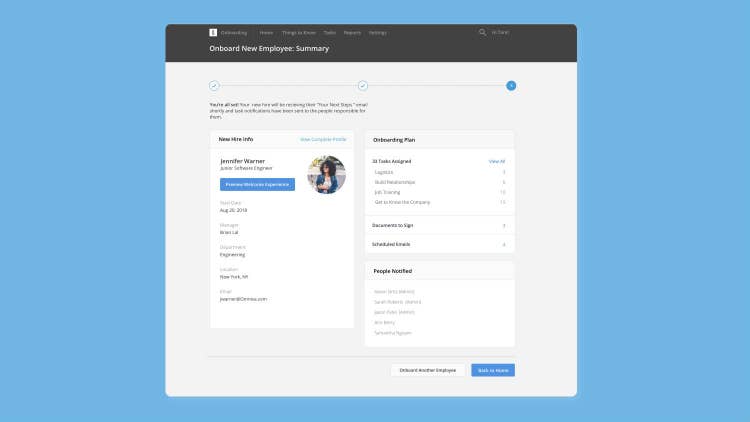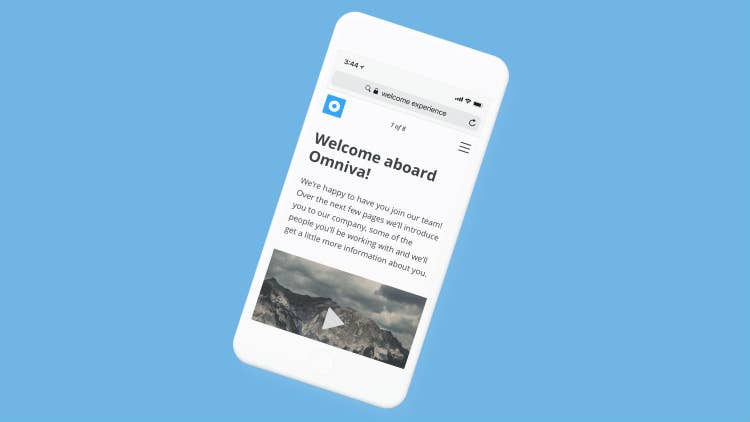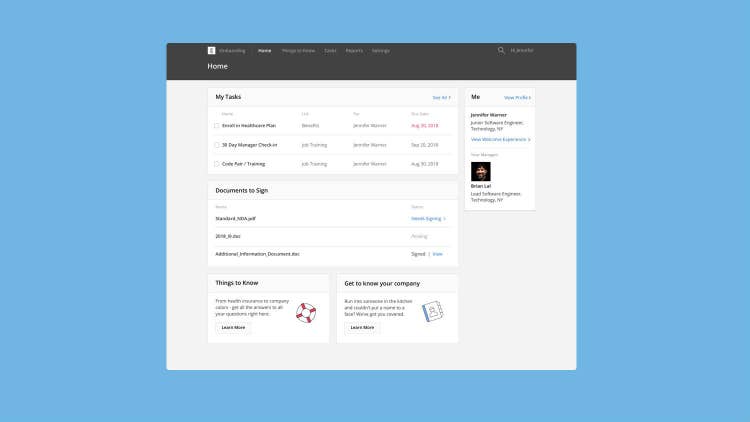 Overview
Greenhouse Onboarding helps our customers carry a new hire's excitement from the interview process through to their first day at work. We help companies make new hires feel welcome, foster collaboration between team members, automate administrative tasks, and create a consistent onboarding program.
Welcome Experience
Stand out by creating an experience that helps new employees explore the community before they start.
Walk employees through a welcome flow that familiarizes them with your company and lets them know what to expect
Create customizable profiles so new employees can introduce themselves and learn about their team members
Eliminate confusion about next steps by helping new hires fill out relevant paperwork and documents before their first day
Onboarding Plan
Create a consistent framework for success.
Develop a reliable plan that brings structure to your onboarding process.
Pre-determine what actions need to be completed for employees in each office, location, and role
Organize documents and collect information in Greenhouse through an easy-to-use eSignature platform
Mobilize your internal teams and make sure each person knows their onboarding role through a set of automated tasks and reminders
Configure an email flow that informs new hires about their next steps and to-dos.
Automated Tasks
Execute administrative tasks with ease. Automate the logistics of your onboarding plan so you can focus on delivering a great experience.
Eliminate time wasted chasing down information by creating a system that orchestrates desired outcomes
Define and manage your operations: set onboarding tasks for specific roles, office locations, employee statuses and other criteria
Assign and set owners, notifications and automatic reminders for easy task completion
Feedback & Reporting
Analyze your performance.
Understand what's going well so you can be more effective.
Collect feedback from new hires and understand where gaps are in your onboarding process
Work more efficiently with hiring managers to make sure new hires are set up for success
Pull reports to see the impact of your onboarding efforts and find areas where you can improve
Integration
How it works.
Before your organization can enable the integration, you will need to retrieve your organization's BambooHR domain. Your organization's domain for your BambooHR account is the alphanumeric information the precedes bamboohr.com in the URL
Once you have retrieved your BambooHR domain name, navigate to your Greenhouse Onboarding account and click Settings from the navigation bar.
Click Integrations from the left-hand panel and select Enable inline with BambooHR.
From the subsequent dialog box, input your organization's BambooHR domain and click Connect to BambooHR.
You will be directed to BambooHR's login page where you will be asked to input your login credentials.
Once you sign into BambooHR you will be redirected back to Greenhouse Onboarding. The integration is now enabled for your organization.
Full instructions with screenshots available here:BambooHR & Greenhouse Onboarding Integration Set Up
What data syncs?
BambooHR Field
Sync Direction
Greenhouse Onboarding Field
Field Logic or Notes
First Name
Legal First Name
Employee's First Name
Last Name
Legal Last Name
Employee's Last Name
Status
User Status*
Employee's status in BambooHR will always be set to Active by default
Hire Date
Start Date*
Date employee starts job
Email
Email*
Work Email Address
Preferred Name
Preferred Name
Employment Status
Employment Status
Marital Status
Marital Status
Profile Photo
Profile Photo
Documents
Employee Documents
Any documents attached to the employee in Greenhouse Onboarding will be added to the BambooHR profile for the employee under Documents>Greenhouse Onboarding.
Publisher
Greenhouse Onboarding
Updated: 03/12/2019
Phone Support:
N/A
Email Support:
Support Hours:
9am - 9pm ET