Maxwell Health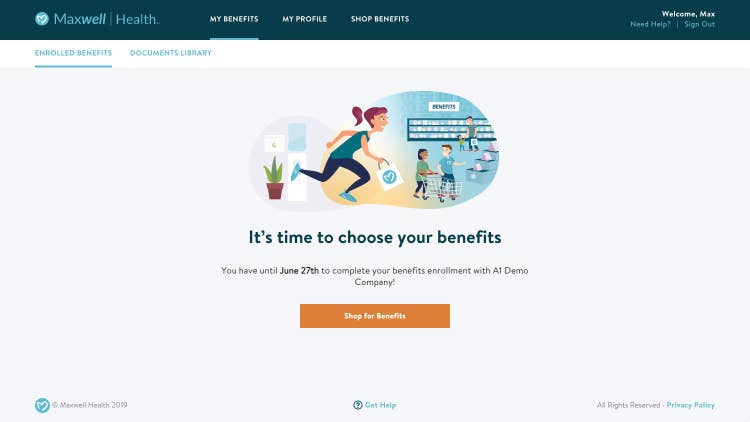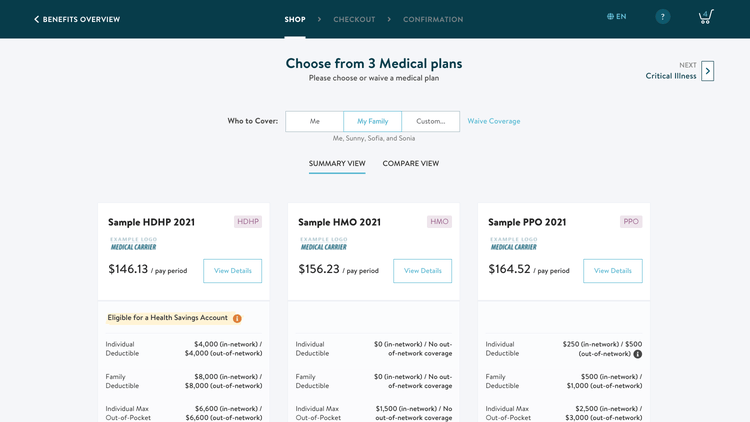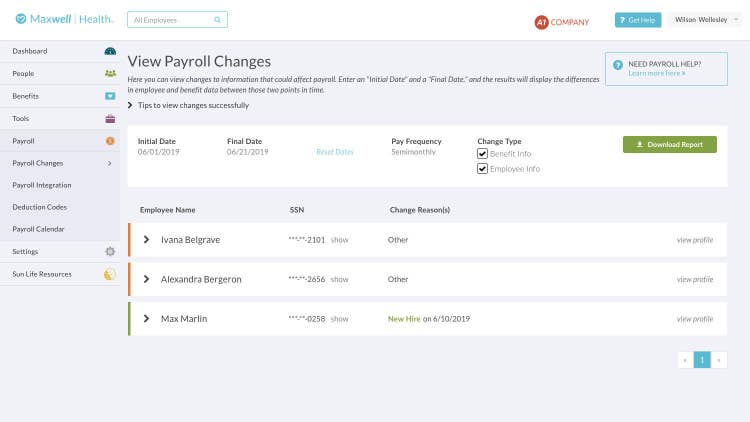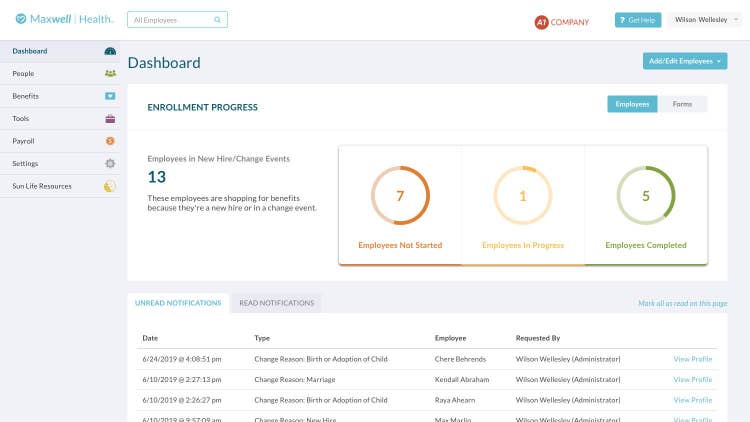 Overview
Maxwell Health is a fully paperless operating system for employee benefits that streamlines online enrollment in all types of benefits and empowers employees to engage with their health and well-being. The platform automates benefits administration, providing a user-friendly experience for employees to understand, shop for, and use their benefits.
Year-round Engagement
Enrolling in benefits is one day of the year, and that's being generous: for most people, it's a few minutes. For the rest of the year, Maxwell's online experience and mobile app is the one destination employees can go to easily shop for their benefits and access them ongoing throughout the year.
Benefits Admin
With competing tasks on your plate, it's hard to find time to highlight the importance of your benefits program to employee's specific needs. Online enrollment and administrative dashboards make enrolling in and managing benefits a breeze—for both you and your employees.
Streamline Your Workflows
Spend less time on the manual tasks associated with managing your benefit updates and make sense of your data through Maxwell's robust reporting functionality, which allows you to create custom reports. Get real-time insights into your employees' census, payroll, and benefits information.
Complex Benefit and Education Support
From medical and ancillary to worksite—for value-added benefits, we have you covered! Maxwell supports complex and flexible voluntary benefits so you can provide your employees with a strong benefits offering and the tools to help them understand their benefits without added administrative effort.
Integration
How it works.
Maxwell Health and BambooHR have built out an integration that allows employees' demographic information to be synced bi-directionally between BambooHR and Maxwell automatically. The integration also notifies you when specific changes have been made and may require action in Maxwell to update benefits information, such as a new employee being added and an employee being terminated. The notifications will guide you to complete the necessary workflow in Maxwell Health to reflect any changes made in BambooHR. Once your BambooHR integration has been set up and turned on, your employees' demographic information changes made in either system will sync to keep both systems up-to-date. Any employee changes made in BambooHR will be synced down immediately, with a notification being sent to the Administrator and/or Advisor in Maxwell. Maxwell Health remains the system of record for all benefit/election and dependent information.
What data syncs?
BambooHR Field
Sync Direction
Maxwell Health Field
Field Logic or Notes
Employee ID
BambooHR Employee ID
First Name
First Name
Required field to create user
Last Name
Last Name
Required field to create user
SSN
SSN
Required field to create user. Can disable 'required' if international employees exist
Work Email Address or Home Email Address
Email Address
Required field to create user.
Benefit Group
Benefit Group
Required field for benefits to trigger correctly. Must be the standard field
Mobile Phone
Mobile Phone
Publisher
Maxwell Health
Updated: 09/29/2022
Phone Support:
(866) 629-7445
Email Support:
Support Hours:
8:00 AM to 7:00 PM ET Monday - Friday