An HR Glossary for HR Terms
Glossary of Human Resources Management and Employee Benefit Terms

Indirect Compensation
What is indirect compensation?
Indirect compensation refers to the various forms of non-monetary pay offered to employees, that can include everything from common contractual features to useful, attractive benefits.
What are examples of indirect compensation?
Casually called "employee benefits," companies commonly offer employees indirect compensation in a variety of different ways. See this list of indirect compensation examples:
Pension funds
Cell phones
Company cars
Health insurance
Life insurance
Overtime pay
Annual leave
Childcare
Fast, easy, and accurate payroll with BambooHR®.
Pay your U.S.-based employees on time, every time.
Many forms of indirect compensation (i.e. pension, company car, cell phones, etc.) are given to employees with the intent to build loyalty, encourage productivity, and boost retention rates. Things like health insurance and child care, on the other hand, are benefits companies are required by law to offer to all employees in a category if they offer them to any.
What are the advantages of indirect compensation?
As a relatively new and modern concept to long-established companies, indirect benefits are growing in importance as HR departments and upper management realize the value in things like employee retention, loyalty, engagement, and motivation. Therefore, by providing additional, attractive compensation packages, employers create a bigger incentive for employees to fall in line not only with overall company goals and values but also with critical HR initiatives.
Another important objective of indirect compensation is that it can act as an attractive leg up on other companies potential candidates might be considering. If a company offers a large indirect compensation package, it can indicate to a future hire that he or she isn't just eagerly wanted by the company, but will also be well cared for as a future employee.
Direct compensation vs. indirect compensation
What are direct compensation and indirect compensation? For the comparison it's important to understand three key terms:
Direct financial compensation (or simply, direct compensation): This is the money paid directly by the company to the employee in exchange for their labor and services. Whether it be hourly wages, set yearly salaries, bonuses, stock options, incentives, tips, or commissions, direct compensation is the most commonly recognized form of remuneration.
Indirect financial compensation: As one of two components of indirect compensation, indirect financial compensation covers contractual obligations of the company such as temporary leaves of absence (i.e. maternity leave), benefits, retirement plans—the aforementioned examples of indirect compensation.
Non-financial compensation: Another component of indirect compensation, non-financial compensation covers additional rewards or benefits that don't affect an employee's pay like personal days, gift cards, paid parking or transit passes, a new office, etc. In other words, non-financial compensation has nothing to do with an employee's contract or end-of-year salary.
Why is indirect compensation important to recruiting and retaining employees?
The importance of indirect compensation, especially when it pertains to HR and the development of HR plans, is that it can often be a critical factor in the ultimate success of an organization. As this article previously noted, the primary focus of indirect compensation should be providing benefits for the employees. Giving employees additional, non-direct compensation, shows that the company is willing to go above and beyond offering baseline pay to ensure their needs are met and reinforces how much the organization values their staff.
With this goal in mind, it is also essential to understand the importance of indirect compensation for the company's bottom line: as employees feel more valued and motivated, not only will employee engagement, morale, and retention rates be higher, but your organization will also appeal to the type of talented, dedicated, and hard-working employees that can best represent and better the company brand.
Affordable, award-winning software
Wherever you are in your journey, BambooHR® has a package that's right for you.
You might also like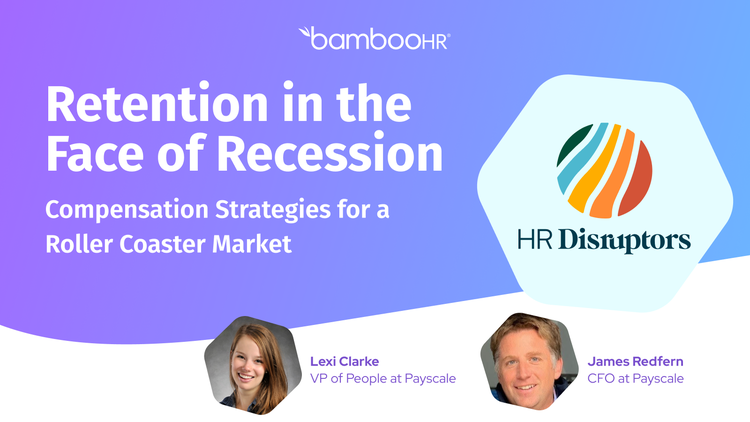 Join Lexi Clarke, VP of People at Payscale, and James Redfern, CFO at Payscale for the first ever session of our new HR Disruptors conversation series. They'll discuss how you can build a compensation plan that incentivizes candidates, helps retain employees and makes your executive team breathe a sigh of relief.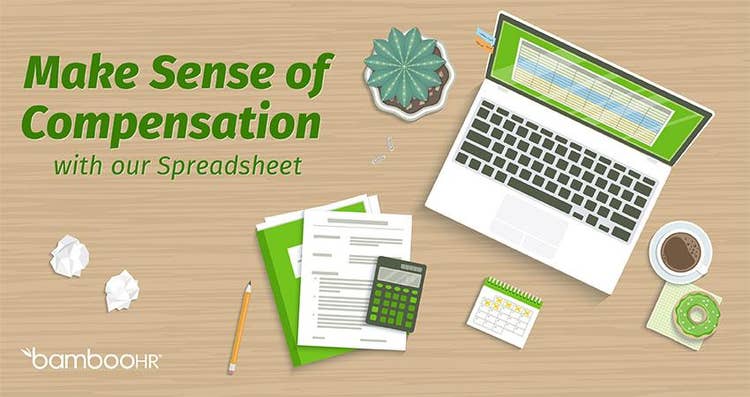 Compensation is confusing, but we make it easier with an example compensation spreadsheet, a glossary of terms, and a template.