An HR Glossary for HR Terms
Glossary of Human Resources Management and Employee Benefit Terms

What is Tuition Reimbursement?
Overview of Tuition Reimbursement
In a competitive labor market, tuition reimbursement programs are a common and effective way for employers to invest in their workforce. By repaying employees for eligible education expenses, companies benefit from increased employee engagement along with the skills employees learn. This reimbursement also helps employees lessen the high costs of education.
How Does Tuition Reimbursement Work?
As the name implies, employees pay for their tuition, and then the company reimburses them for those costs. Once the course is complete, employees typically send a receipt to their employer, who then provides payment.
This can be done in several ways, with various employers making different specifications. Many employers limit what types of courses are eligible for tuition reimbursement, such as only covering courses that lead to a certain certificate or degree, or covering training and other education directly related to the employee's field of work.
Most companies limit the amount each employee can receive per year or semester, usually around the 5,250 dollars tax deductible threshold. Some companies require employees to earn a certain grade in the course to get their reimbursement, while others repay employees regardless of their performance.
It's also common for smaller employers to partner with specific colleges and universities in the region and only reimburse tuition to those schools. However, most nationwide employers reimburse courses at any applicable school. Other employers require employees to sign a contract stating they will stay with the company for a set number of years or have to return their tuition reimbursement.
Is Tuition Reimbursement a Good Idea?
Tuition reimbursement has numerous benefits for both companies and employees. For employees, it helps open doors to cost-prohibitive education, and for employers, it's an investment in retention and succession planning.
One survey found that 93 percent of participants say tuition assistance helped them develop skills needed to grow in their current jobs. But working towards a certificate or degree does more than make employees more capable in their current roles; continuing education also elevates their career path and sets them up for higher-earning opportunities and additional growth.
Another advantage tuition reimbursement offers employers comes from creating an educated and engaged workforce. With the world of work changing so rapidly, developing employees who are up to date on current research and practices can become a competitive advantage for growth and innovation. Investing in employees leads to significant savings in recruiting costs and can be a powerful tool to attract new employees. Higher education can also train employees for managerial roles and help companies retain talent, lower turnover, and decrease retention costs.
As an added bonus, tuition reimbursement brings tax benefits for both parties. Up to 5,250 dollars in tuition expenses per employee is tax deductible for employers.
HR software with heart.
BambooHR® lets you focus on people, not processes.
Is Tuition Reimbursement the Same as a Scholarship?
No. Scholarships are typically merit- or need-based, whereas tuition reimbursement programs are available to all eligible employees.
Tuition reimbursement also doesn't prohibit employees from applying for other forms of federal aid, including loans, grants, and scholarships. However, employees will need to indicate the amount of their tuition reimbursement on their FAFSA form.
What Is the Difference Between Tuition Assistance and Tuition Reimbursement?
The main difference between the two is that reimbursement repays employees for their tuition costs after they complete a course while assistance programs pay for part or all the tuition upfront.
Between the two options, tuition reimbursement is widely considered the safer option for employers because they don't have to pay if an employee doesn't complete the course. However, upfront assistance can be a bigger draw to some employees instead of having to wait until after the course is complete to be repaid.
How Do Companies Ask for Tuition Reimbursement Back?
If an employee leaves the company shortly after completing their coursework or leverages their new education for a better role in another company, the employer may be able to ask for the tuition reimbursement back.
In such cases, the company can require the employee to repay the tuition reimbursement before they leave the company. Because these tuition programs have a signed contract, legal action can be taken if the employee leaves the company without repaying their reimbursement.
You might also like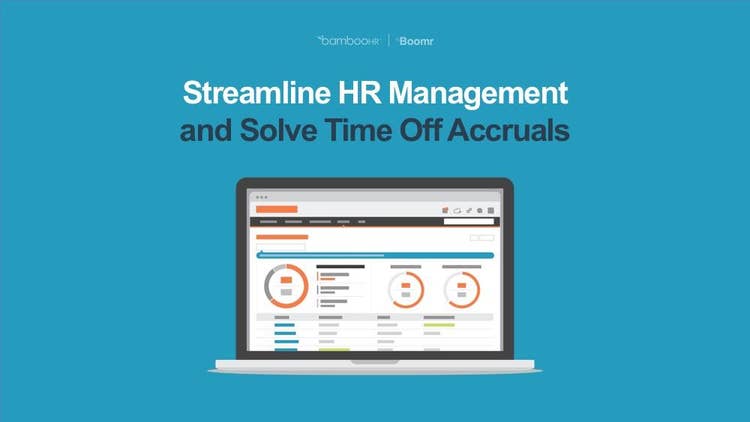 Managing employees, time tracking, overtime, and time-off data in disparate systems is complicated. Join us on this webinar case-study to see how Vimeo was able to leverage the BambooHR and Boomr integration to simplify their workforce management and streamline their processes.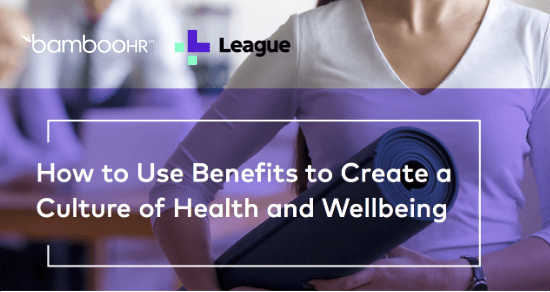 Join BambooHR and League to explore how to go beyond wellness resolutions so your organization can reap all the benefits of a healthy workforce.