An HR Glossary for HR Terms
Glossary of Human Resources Management and Employee Benefit Terms

What Is a Learning Management System?
A learning management system, or LMS, is a platform that manages an organization's training efforts and enables companies to create digital training materials, including lessons, courses, and quizzes.
The primary benefit of using an LMS is the ability to bring all training materials into a single digital location, which makes it easier and more convenient for employees to access and complete their training. Learning management systems also provide valuable insights by tracking employees' training progress. These automated features help streamline the training process and make it easier for administrators to oversee and optimize.
The proliferation of learning management systems allows organizations of all types and sizes to take control of their knowledge management strategies and provide more robust training options to help employees further their professional development.
What Type of Company Uses an LMS?
A wide variety of organizations use learning management systems to efficiently deliver training materials to students and workers. Any organization that needs to train large groups of people may benefit from an LMS, including:
Businesses
Schools
Factories
Non-profits
Many more industries need efficient training to get new employees started and ensure current employees are up to date when procedures change.
Because there isn't one set structure or format for training across all industries, learning management systems, they can often be customized to meet the needs of an organization. A larger organization or educational institution may requirehave an extensive library of diverse course offerings while a smaller organization may have only a few training resources based on the needs of its employees. Enterprise learning management systems are designed for business applications, specifically onboarding and employee training.
What Is the Main Function of an LMS?
The main function of an LMS is to build, distribute, and track training materials. An LMS makes it possible for HR teams to do the following:
Create and organize training materials
Build courses and assessments
Deliver these courses and assessments to targeted employees or the entire organization
Learning management systems can also provide autonomous (student-led) resources for employees to work through at their own pace or with live instructor-led courses.
An LMS also provides analytics into the effectiveness of the company's training program and metrics about employees' progress.
A learning management system consists of two parts:
An admin interface where the HR team, training manager, or whoever leads training can create and manage materials and access reports about individual and group progress and completion
A user interface for participants to access training content
Learning management systems can be cloud-based, meaning data and resources are stored in the cloud, or hosted, meaning files are stored on a local server. A hosted LMS tends to have a higher price tag but more customization options.
An Award-Winning, All-in-One HR Solution.
BambooHR provides a one stop shop to manage data, hire talent, run payroll, and help employees thrive. Best of all, it's easy and intuitive for busy HR teams.
What Are the Benefits of an LMS?
Digital learning management systems have numerous benefits over traditional training methods. Instead of using disparate systems, manual processes, or paper training, an LMS streamlines a company's training efforts to store everything in a single location. This makes it easier for employees to complete training and development programs and for HR teams and training leaders to analyze robust progress metrics.
Scaling courses to meet the needs of a growing organization is a significant benefit of using an LMS over other physical training systems. Many training-related tasks can be automated through an LMS, including assigning training materials to specific employees or inputting assessment scores.
An LMS is also advantageous from the participant's perspective. Instead of requiring in-person training that takes up time for both trainer and trainee, an LMS allows access to course information from anywhere at any time. This lets employees complete courses on their own schedule, helping them to move through development and certifications much more quickly. A learning management system also helps remote workers without requiring them to travel for in-person training.
Materials on an LMS can be accessed from any device, meaning participants can refer back to information after completing their course. Many LMS platforms also enable interactive features like video conferences, discussion forums, and gamification to create a more engaging learning environment.
What Does an LMS cost?
The price of an LMS varies greatly depending on the following criteria:
Features
Hosting
Functionality
How the system is used
Many LMS platforms offer a freemium subscription, meaning that companies can access basic features for free before paying to access more advanced features. Most organizations pay a recurring subscription fee, often based on the number of users, or license the LMS system for longer-term or lifetime access.
You might also like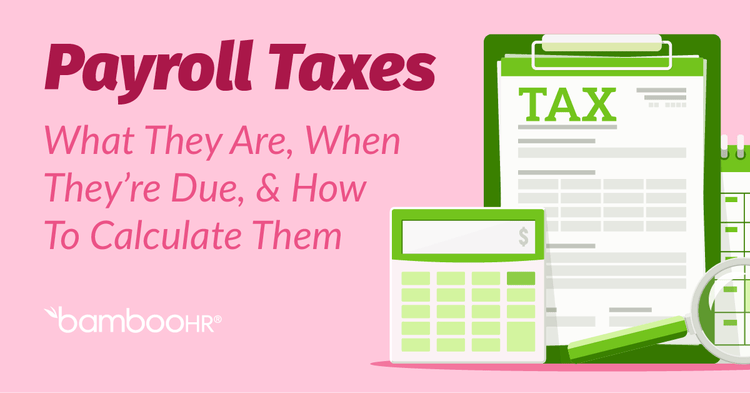 Navigating all the acronyms, forms, and questions of payroll taxes can be downright intimidating. We made this guide to help you sort through it all.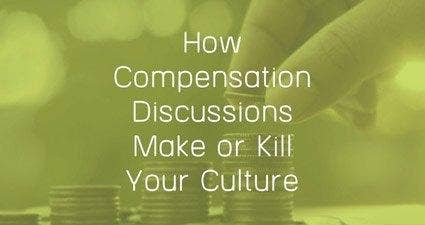 Payroll is your biggest expense and you cannot afford to get it wrong. Learn how to use compensation as a recruiting and retention strategy, and boost productivity.