An HR Glossary for HR Terms
Glossary of Human Resources Management and Employee Benefit Terms

VTO (Voluntary/Volunteer Time Off)
VTO can refer to one of two leave categories: voluntary time off or volunteer time off. Understanding the differences between these paid and unpaid time-off options is essential when developing your leave policies and promoting them to your employees.
What Is Voluntary Time Off?
Voluntary time off is a leave category that some companies use to balance staffing requirements with quickly shifting workloads. When more employees are available to work than needed on a given day, they're granted the option to take unpaid time off without repercussions to their employment status.
Online retail giant Amazon is a high-profile example of a company that's used this practice, encouraging its warehouse workers to take VTO to increase efficiency and save on staffing costs.
What Are the Drawbacks of Voluntary Time Off?
While voluntary time-off policies can help reduce unproductive hours in warehouses and call centers, they can perpetuate a mismatch between staffing and workload. Additionally, voluntary time-off policies can lead to the perception that saving money is more important to the employer than its employees' livelihood.
Employees may feel conflicted when deciding to take VTO or to stay and earn the money they need, especially if management has VTO quotas to fill.
Take a permanent vacation from tracking PTO.
Power your PTO tracking with award-winning HR software! Our complete platform automatically connects the dots between employees, managers, and payroll—saving time and preventing errors.
What Is Volunteer Time Off?
Volunteer time off is a form of paid leave where employees receive their regular compensation for hours spent volunteering for an approved charity or community organization. This form of VTO reinforces an organization's value in corporate social responsibility. It may be one of several programs used to make an impact or help attract employees who want to make a difference in their local communities. VTO also provides employers with a way to support non-profits or communities with more than just monetary donations.
VTO vs. Paid Time Off (PTO)
Paid time off (PTO) is an overarching term that encompasses all forms of paid leave—volunteer time off is just one type of PTO. Alternatively, voluntary time off isn't included in PTO because it's unpaid.
Volunteer time-off hours should be balanced with other forms of paid leave to ensure employees have sufficient discretionary time to cover vacation, sick leave, and their VTO duties.
How Many Companies Offer Volunteer Time Off?
Volunteer time off has become a popular benefit among employers. In 2022, 47% of companies offered community volunteer programs. Many organizations also offer virtual volunteering programs, broadening the options for their workforces during the COVID-19 pandemic and beyond.
When implemented correctly, VTO shows employers value their employees' desire to make a difference in the world around them—an affirmation that can strengthen the relationship between you and your workforce. Some of the businesses that offer volunteer time off include:
Rocket: The home and auto financing company gives its employees up to eight hours of volunteer time with any 501(c)(3) organization, plus unlimited PTO for company-sponsored volunteering events.
Salesforce: This cloud-based software company offers up to seven paid days of VTO. They encourage employees to pursue skills-based opportunities that allow them to use their expertise to aid organizations in need.
Johnson & Johnson: Along with crafting products that have become household staples over the years, Johnson & Johnson empowers its employees to give back with four days of paid volunteer time as part of their benefits package.
How to Create a Volunteer Time-Off Policy
It's important to develop a volunteer time-off policy that helps employees select worthy organizations for their VTO hours. Your policy will need to answer the following questions:
Is your organization in a position to volunteer for political causes?
Are there organizations that run counter to your company's mission and values?
Who will approve VTO requests?
What verification will you require from your employees?
Crafting a VTO policy that works best for your company lays the groundwork for a successful—and memorable—program.
You might also like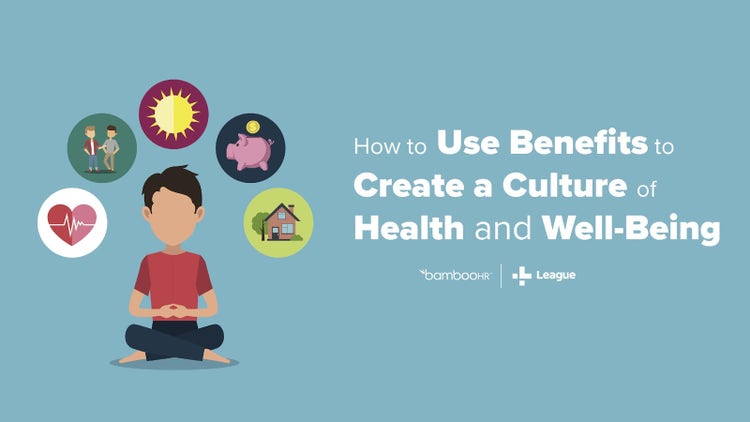 With a new year comes the practice of making resolutions. You might see this as your employees try to bounce back from the holidays with new goals to better themselves. This is your opportunity to harness that positive energy and create a lasting change in your organization's culture.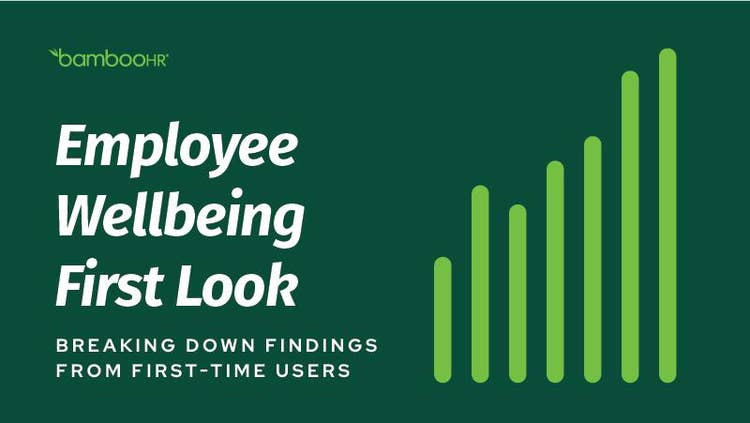 BambooHR® Employee Wellbeing is the newest addition to the employee experience suite of our all-in-one HR platform.