We Relaunched the BambooHR Blog—Here's Why

People are at the heart of everything BambooHR does. We want you to feel that in every interaction you have with our brand, from chatting with our customer service team and using our product to reading one of our social posts and watching a video. That means we're constantly on the lookout for areas where we can improve your experience. Most recently, we turned our attention to our blog.
Index Page
First, we started with the index page. We moved to a grid format so you could see more content per fold and have a variety of reading options as soon as you land on the blog. The highlighted post and featured sections at the top of the page should also help if you're wondering what to read first, and they allow us to serve up some of our most important content.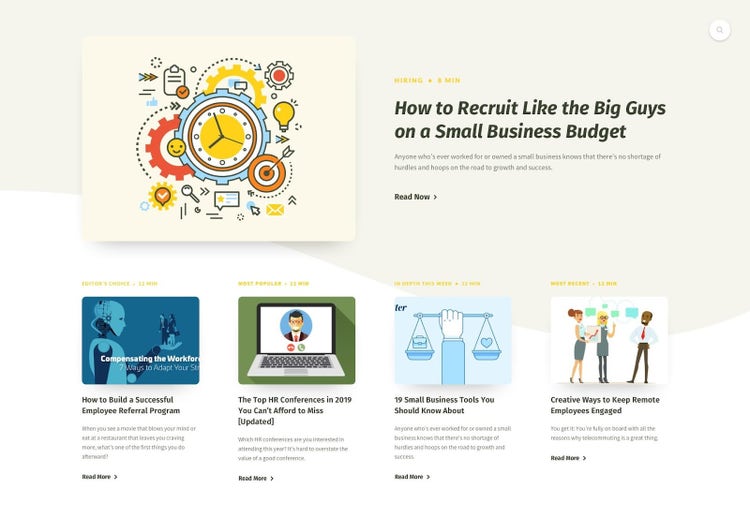 Categories
We added color-coded categories above each article to make the subject clear before you dive into a post, and we cut down our (huge) list of categories to just seven niches: HR Insights, People Data & Analytics, Benefits & Comp, Hiring, Onboarding, Performance & Culture, and BambooHR News. This should simplify your browsing experience and help you find what you're looking for faster.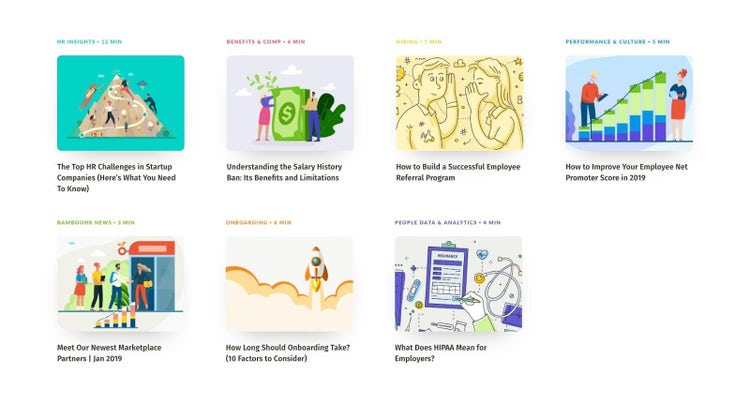 Search Bar
In our analysis, we saw how many of you use the blog search bar on a regular basis, so we wanted to make it more accessible and functional. It now floats along with you as you read, ready at a moment's notice. We also made searching a full-screen experience, complete with categories and topic suggestions to guide you to the content you want.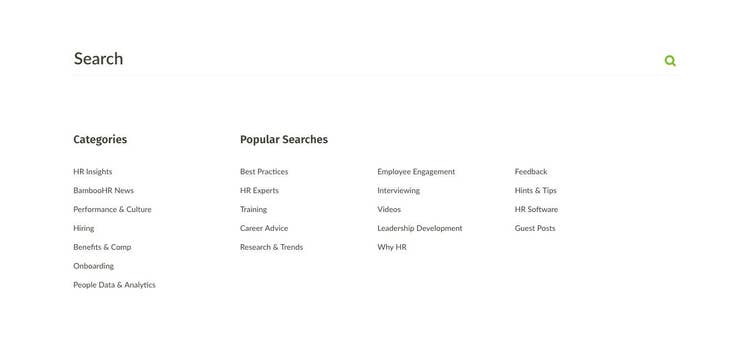 Related Content
At the end of each individual article, we added a section at the bottom with other pieces of content you might like. We wanted to make it easier for you to find the next item on your reading list without having to dig too much, and these suggested posts should help you do just that. You may even discover something you didn't know you wanted to read.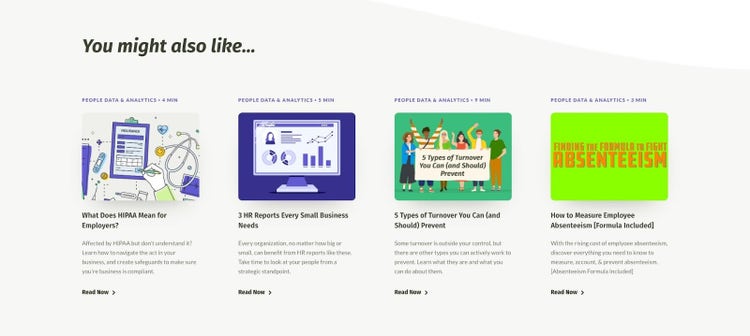 Readability
Finally, we adjusted the font size, line height, and color to make everything easier for you to see and read. We also included more and bigger images, so you have a smoother visual experience and don't get lost in a wall of text.
(We'd put an image here, but you can just look at this page to see what we mean.)
A BambooHR Experience
While you don't need to read this article to notice all of the changes we've made, we wanted to pull back the curtain a bit and explain the how and why behind this redesign. It's more than just a facelift—we're stepping up the entire experience for you, our readers, and delivering an experience that aligns with the BambooHR vision of setting people free to do great work. Enjoy!