HR Presentation Tips You Need to Know (Straight from the Experts)

HR professionals are kind of a big deal. They have the knowledge to transform culture and kickstart engagement; they have the power to unite departments and empower people to do their best work.
However, if the knowledge and power you have as an HR professional are obscured by poor communication and dull HR presentations, they won't do anyone any good.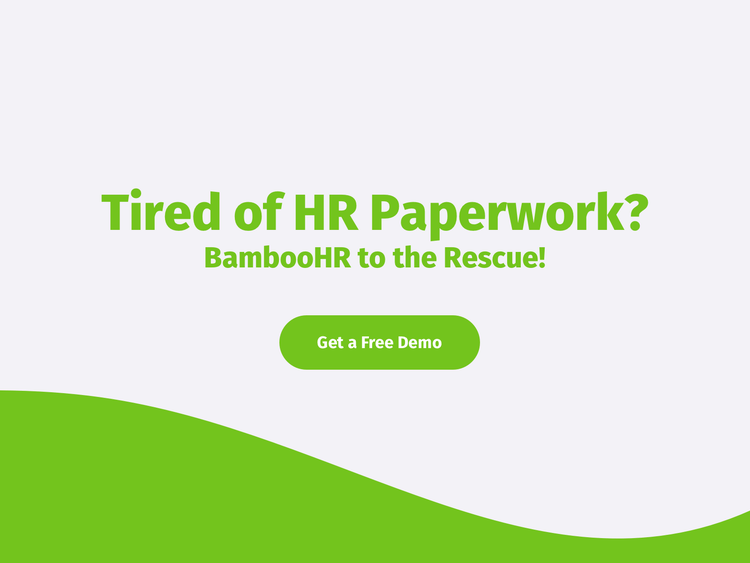 For this expert roundup, we reached out to a network of experienced HR pros for their best HR tips on how to give a successful HR presentation. With this advice, you and your human resources team will be able to deliver presentations that connect with your people and drive strategic change.
Effective Layouts and Strategies for HR Presentations
Let's start with the fundamentals of building a successful HR presentation These expert tips provide a solid framework for a captivating presentation.
Strategies
Stan C. Kimer, an influential HR consultant with more than 30 years in the field, suggests basing your presentation strategy around the company's vision. "Executives need to immediately see the connection between what you are talking about and their driving goals." He also urges HR reps to discuss finances: "Always include business case financial numbers when you can talk dollars and cents."
HR manager Jenny Wells expressed the importance of defining key takeaways. She says, "I try to structure HR presentations by always starting with what I want the audience to take away from it." At the end of her talk, she makes a point to circle back. "I remind them of these key points," she explains.
If you want your message to resonate with as many people as possible, vary your presentation style.
Layouts
When asked about the layout of the presentation, these HR professionals talked about creating an appealing design and avoiding wordiness. Melveen Stevenson, HR adviser, says, "Remember that this isn't a lecture and you want to have an easy means of passing along information to your audience."
If you're struggling with being concise, eliminate the obvious. As Gargi Rajan, head of Mercer | Mettl HR, advises, "The most boring aspect of HR presentations could be presenting the same old concept in the same old way. The best practice or trick to avoid boring your audience is to keep your deck short and to the point and to cut out the 'known.'"
If you want your message to resonate with as many people as possible, vary your presentation style. Jessica, a creative HR professional from Momentum Enterprises, states: "I've found that a combination of slides, collaborative discussion, and hands-on education creates the most impactful presentation."
In addition to these expert tips, consider incorporating the following in your layouts to spice up your HR presentation slides:
Visuals – No one wants to read through wordy slides. Keep it simple and creative by illustrating your main points through visuals such as pie charts, graphs, flows charts, images, and videos. These will help engage your audience and keep their attention. If you use charts or icons to represent data visually, arrange your visuals on top with text below for better readability. If you're using images to tell a story, make sure they're big and on the left side of the slide. This will create a more comfortable visual flow for your audience.
Weave in some humor – Sometimes, adding a dose of humor can really help bring the message home. So spice up your presentation with some comedy. Perhaps you can kick it off by providing a funny video, image, meme, or quote that pertains to your topic. Just be sure it's office appropriate.
Develop interactive materials and handouts – To hold the attention of your audience, consider adding a handout to your presentation where they can take notes and write down any questions. You could also incorporate some fun, short quizzes or surveys to which your audience can respond online using virtual tools such as Poll Everywhere.
Provide short snippets – Avoid providing too much information, and utilize bullet points and numbered lists to make your HR presentation short and sweet. You may know ten reasons why an organization should make the switch to e-signatures, but you'll want to limit your points to four or five. Less is more. And you can always include your additional points in a special report you share after the presentation.
Involving & Engaging Employees in HR Presentations
It's not always easy to get a roomful of employees involved and engaged. Try using these tips to increase audience participation and attention so your people can absorb the information they need.
Employee Involvement Tips
Rather than standing in front of the room and lecturing throughout your presentation, plan for small group discussions. "Pairing people for discussions and forming small groups really helps all people participate," explains Kimer. "End with realistic scenarios on things that could actually happen on the job."
Cater your presentation to the needs and interests of your audience for the best results.
HR consultant Joshua Evans recommends not only facilitating participation, but rewarding it: "Work to involve the audience by asking non-rhetorical questions, playing games, or even offering prizes for participation."
In addition to calling on participants for answers and insight, Stevenson also employs refreshing speed rounds. She says, "I used something like a soft stress ball and asked participants to toss the ball to one another so that each person who catches it gives their thoughts."
Employee Engagement Tips
Many of our participating HR experts believe that achieving optimal engagement begins with understanding your audience. Cater your presentation to the needs and interests of your audience for the best results.
Wells emphasizes context: "I try to remember the context when I'm presenting. For example, is it just one presentation in a long day of presentations for the audience? If so, I need to think of ways to get my key messages to stand out."
Several others advocate the power of storytelling throughout your presentation. "One of the best ways to get people to listen is to use interesting stories as metaphors," insists Evans, who encourages presenters to ask thought-provoking questions to boost engagement and spark conversations.
Lastly, our experts highly recommend stepping away from the whiteboard to engage with the audience. Moving around the room is a great way to capture attention and is much more effective than staying in one location and lecturing from a single spot.
General Best Practices When Giving an HR Presentation
Our HR professionals also offered some general tips for making each presentation as effective as possible. Incorporating these best practices into your own presentation strategy will help you get your message across in exactly the right way.
Be approachable: Marissa Letendre says it is important to "be friendly and [to] allow it to be a conversation, regardless of the topic."
Make the information relevant to your audience: Kimer says, "Answer these questions for the attendees: 'Why is this important to me? Why should I care? What's in it for me?'"
Set the right expectations and stick to them: Evans advises, "Always stick to the time you promised."
Try to include everyone: Stevenson suggests, "Ensure that you're receiving information from even the more quiet ones in the room, so that means proactively calling on people."
Communicate your people's values: Jessica from Momentum Enterprises insists that "[t]his helps employees visualize their contribution to the company in a more meaningful way than their sales quotas."
Run through beforehand: Wells states, "Ahead of time, I always like to run through my presentation with someone who I know is going to be part of the audience."
Plan for additional discussion time afterward: Stevenson recommends this strategy "so that people have time and maybe a little more privacy to share thoughts with you that they didn't feel comfortable doing within the larger group."
How to Measure the Effectiveness of an HR Presentation
The only way to know if these tips and strategies are working is to measure the effectiveness of your HR presentations afterward. Our HR experts have some simple suggestions for how to do this.
Use Surveys & Evaluations
Several experts suggest ending your presentation with a short questionnaire or evaluation. Kimer recommends including these three questions in your survey:
How much will this presentation assist you in doing a better job?
How knowledgeable and engaging was the presenter?
What concept or concepts stood out the most to you in this presentation?
For full participation, make your surveys quick and easy. You could even conduct a brief evaluation using a mobile survey app, so everyone can use their smartphones to provide feedback on the spot.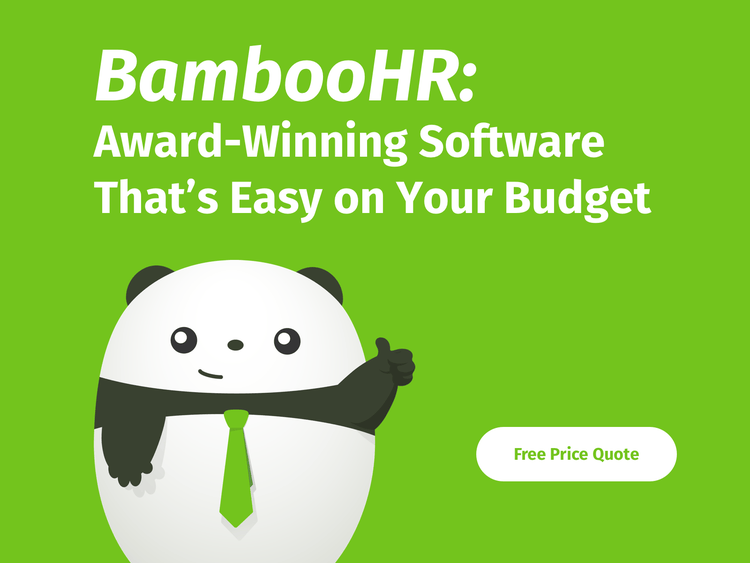 Follow Up
Evans says, "Understanding how effective the presentation was comes with small controlled discussions afterward and observations of things applied from their presentation." Schedule time to speak with your attendees afterward to get a feel for how well they absorbed the information.
Alternatively, you can wrap up your presentation by simply asking attendees a few questions, like what they got from the information and how they felt about applying it to their day-to-day operations.
Seek Hard Metrics
You can also try to measure the effectiveness of your HR presentation using hard metrics. Wells explains, "For example, if your presentation was about a proposed learning and development strategy for line managers, you could measure how many people took up any training interventions offered to them."
Provide Additional Resources
Jessica, from Momentum Enterprises, encourages presenters to provide tangible resources for attendees to review, such as handouts or FAQ sheets. "Sitting and absorbing the information is helpful, but being able to access it at your convenience is far more effective," she says.
Another expert recommended creating a FAQ document based on the feedback you receive and the discussions that took place during the presentation. And of course, don't forget to schedule follow-up meetings, whether in small groups or one on one, to give employees the chance to ask questions and better understand the subject matter.
Time to Shine
Mastering the art of HR presentations is important not only for your own professional skill set, but also for your people. They depend on you to provide the insights they need to succeed, both individually and as a whole organization. Follow this advice from our lineup of experienced HR professionals, and you'll be able to deliver valuable, engaging HR presentations that communicate your most crucial messages.