BambooHR Summit 2018 – That's a wrap!

Well folks, that's a wrap! We had an incredible BambooHR Summit 2018 full of knowledgeable speakers, new friends, and even a bit of fun. Before we leave it to the history books, we wanted to share some of our favorite parts with you:
Keynote Speakers
From diversity to culture to happiness and everything in between, our keynote speakers delivered fantastic insights. To help us capture the messages forever, we invited an artist to sketch notes during each keynote presentation.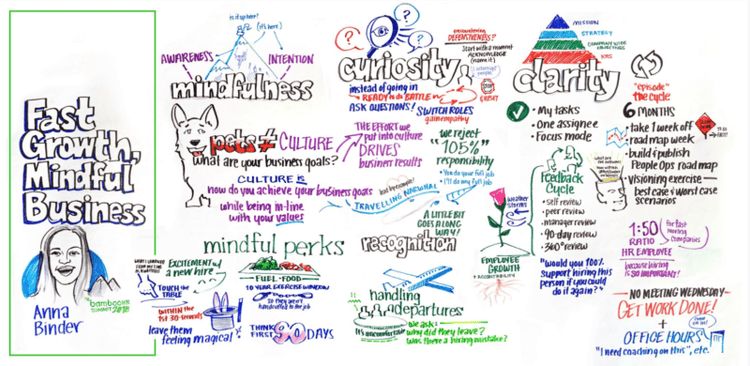 Social Media Moments
We're thrilled that our attendees helped us capture the magical moments at Summit and share the goodness with their friends back home by posting on social media. There was certainly a lot to share!
Pictures at the Summit Photo Booth
We loved taking pictures in the shredded-paper snow!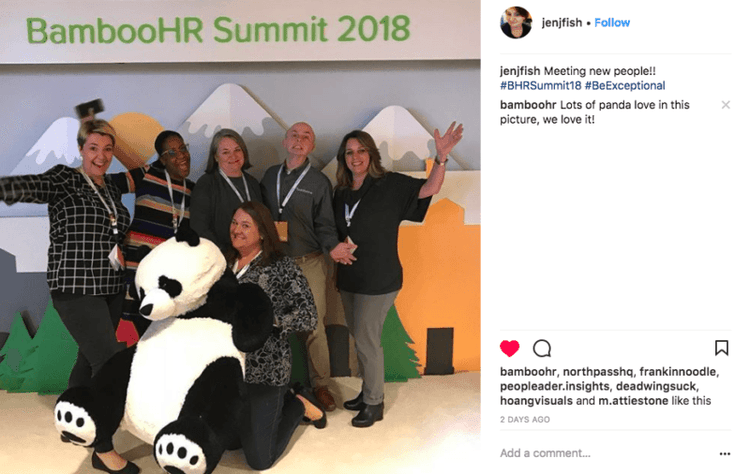 Photos From the Bamboo Bar
Throughout the year, our customer success team makes a lot of friends over the phone and chat. It's fun to get to meet up at the Summit and make even more Bamboo magic happen.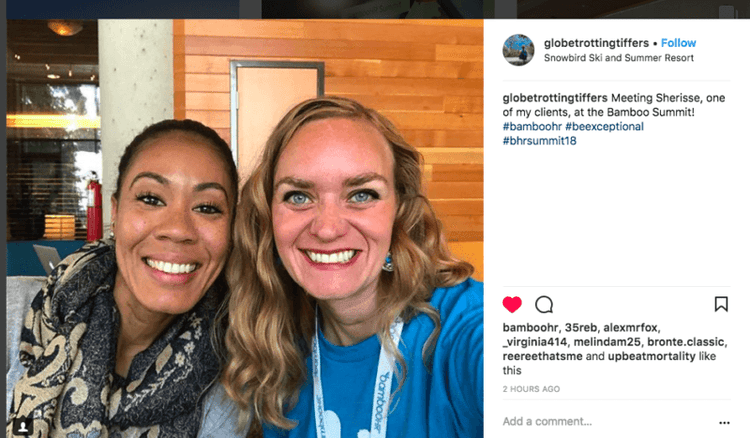 Panda Love
Attendees love pandas as much as Bambooligans do! We loved seeing all the pictures Summit attendees posted with the pandas: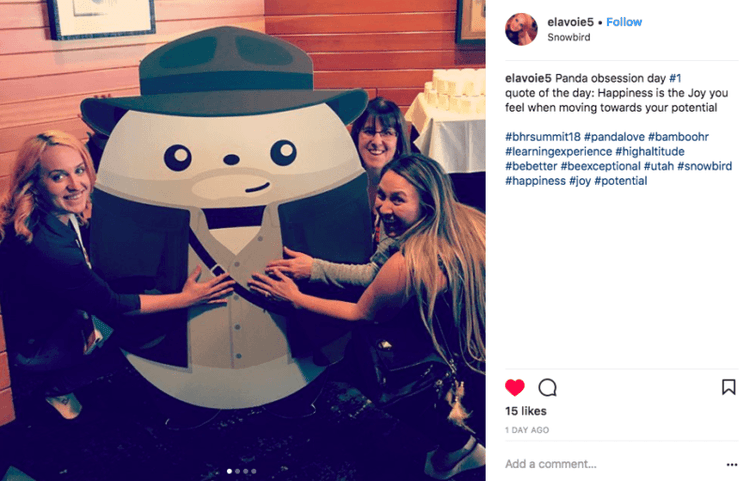 Rise Against Hunger
We were thrilled to participate in Rise Against Hunger's mission to end hunger worldwide! At the Summit, we were able to make a difference for 50,000 hungry children by packing 50,000 meals. While helping the children is the best part about our group service project, some added bonuses included creating deeper relationships with the people we served alongside, dancing while packing, and making red hair nets look really good.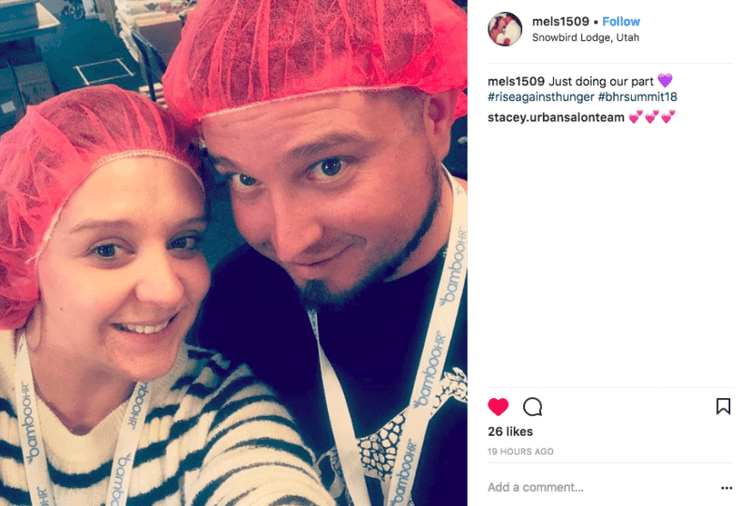 Getting to the Summit
After two days filled with growth and learning, we took Thursday night to celebrate. The night started with a trip to the summit of Snowbird Ski resort to take in the breathtaking and inspiring view.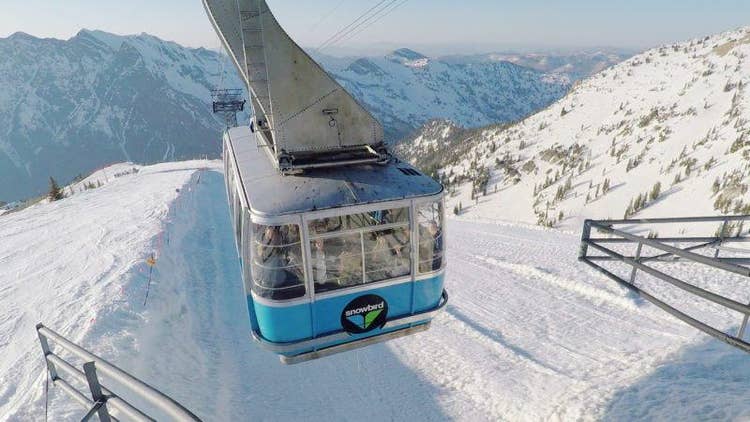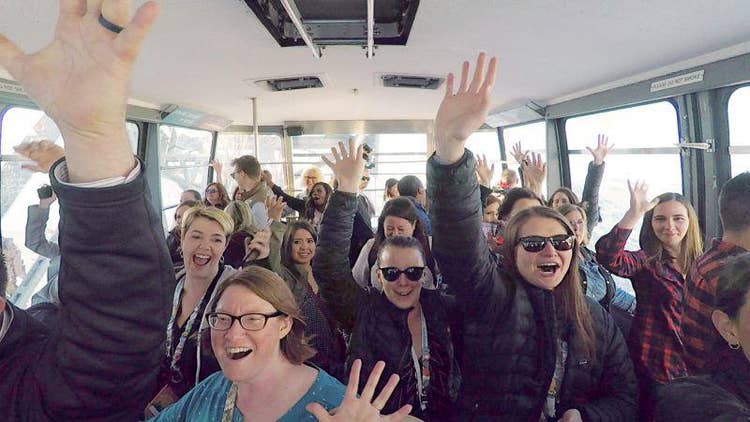 After dinner, we made the descent back to the resort for some casino night fun.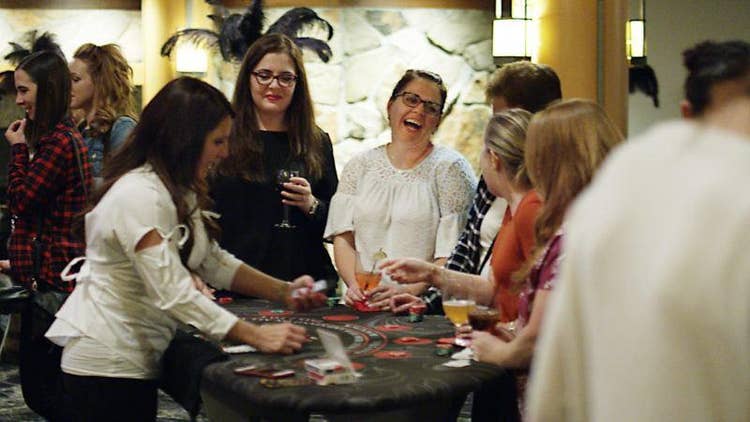 BambooHR Hero Award Ceremony
Because our clients are so fantastic, we decided it was time to formally recognize some of them for the best-in-class work they do. So, we created the BambooHR Hero Awards. Applicants were selected based on the quality, impact, and results of their programs. The winners were: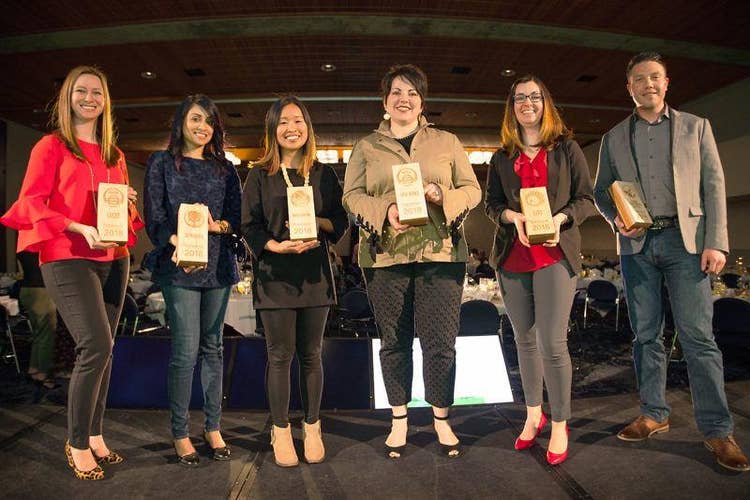 Because the three days of the Summit were so wonderful, these highlights only scratch the surface. We loved meeting everyone. We loved the HR strategy insights brought by all our presenters. And most of all, we loved sharing the Bamboo love with our clients!
Keep an eye out for more content from the Summit on our blog, social media profiles, and upcoming 2018 events:
BambooHR's 2018 Virtual Summit on November 8th
Finally, we want to leave you with a video showing some of the moments mentioned above and a little more from the 2018 BambooHR Summit. Thanks, and we'll see you next year!