How Organizations Choose HR Software [Survey Results]

HR software is changing the world. Recently, the market for HR management software was valued at a staggering $14 billion. But while many organizations recognize the potential of HR software, deciding which solution works best is a more intensive process. SelectHub, a technology selection and market research company, surveyed more than 100 companies to get a taste of this selection process.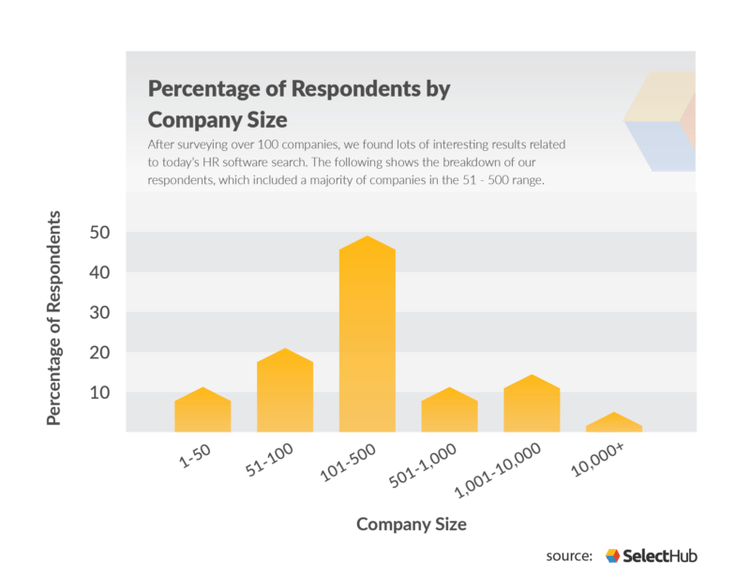 The survey found that HR software appealed most to mid-sized organizations with between 101 and 500 employees. This may be the range where an organization is too large to manage with manual processes and too small to develop a proprietary HR system.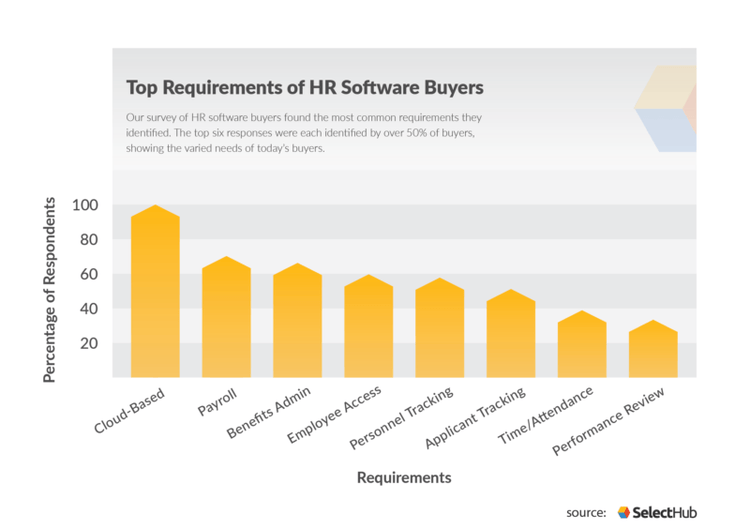 When it came to requirements, the survey found no shortage of responses. Every respondent was open to cloud deployment, and five other features were mentioned by more than half of respondents.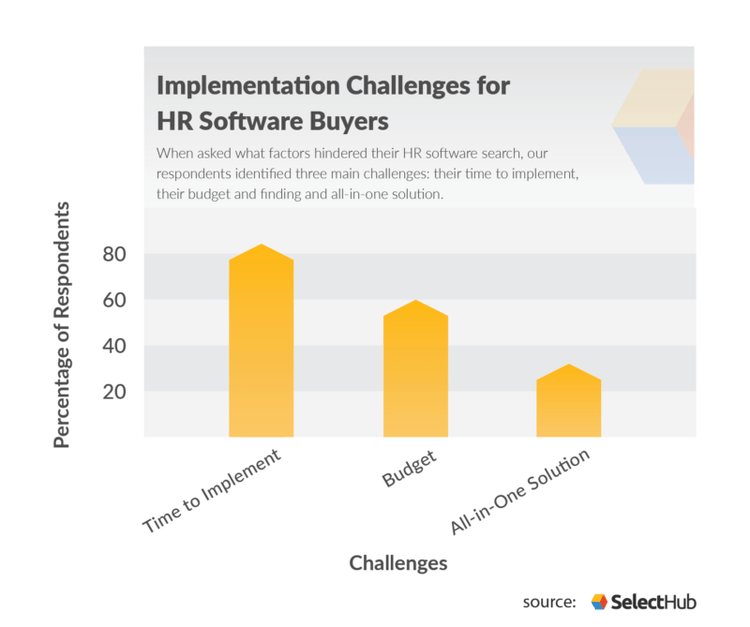 The responses to implementation challenges were also interesting. The top two responses were fairly expected, as time to implement and budgetary restrictions were the most commonly identified. The third response, however, wasn't as expected. Finding an all-in-one solution garnered 33 percent of responses.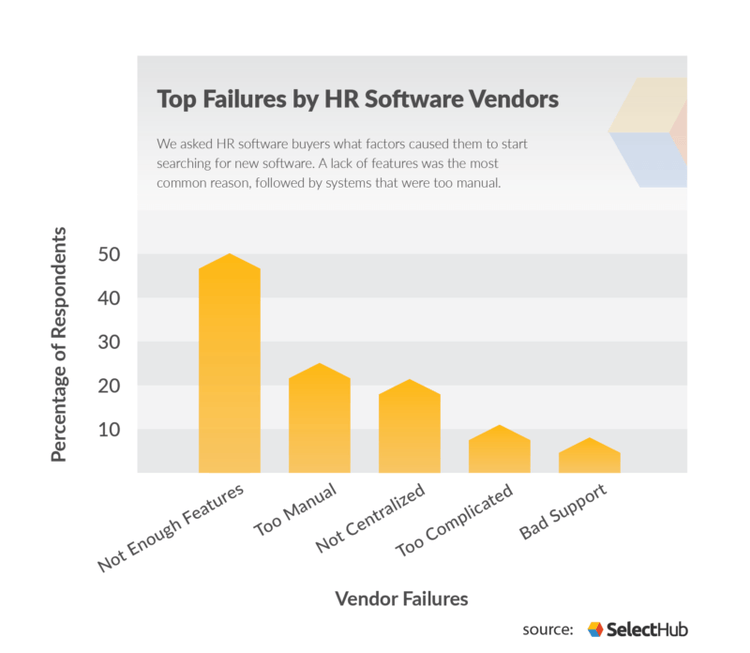 Additionally, we found that the number one reason HR software buyers were searching in the first place was that their old system didn't have enough features. When we combined this discovery with the variety of requirements identified and the common challenge of finding an all-in-one solution, we noticed a trend. That trend shows that today's HR software buyer values robust and diverse functionality. They're tired of disparate systems and inadequate software. Today's HR professionals want software that can handle their processes, and they want it now.
Want to see what else the study found? Read the full report here.
Also check out our HR Software Buyers Guide!
Alex Jaumann is the Content Marketing Manager at SelectHub. He began his time at the company as a writer focused on BI, CRM, HR and ERP. A graduate of the William Allen White School of Journalism at the University of Kansas, Alex now oversees content for over 40 software categories. Away from SelectHub you'll most likely find him on the soccer field or falling off his snowboard.