What is an EEO-1 Report & How do I File One?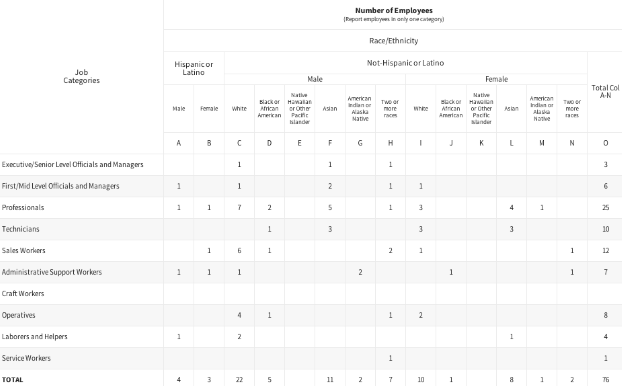 If you've never filed an EEO-1 report before, it might be a little confusing. So below are some basics to get started with.
What is it?
The EEO-1 Report is a compliance survey mandated by federal statute and regulations. It's basically a survey that requires company employment data to be categorized by race/ethnicity, gender, and job category.
Who needs to file?
Companies with 100 or more employees; or fewer than 100 employees but owned by or corporately affiliated with another company with more than 100 employees; or if you are a Federal government contractor with 50 or more employees and have subcontract payments greater than $50,000.
How do you file?
Login to the EEOC website, then complete the online survey, submit an equivalent digital file, or mail a paper copy of the report (filing by mail is discouraged).
When is it due?
You must file before September 30th.
How to create your EEO-1 in 30 seconds or less