34 Employee Engagement Statistics Every HR Pro Should Know [2020 Update]

Every year brings changes for the world of HR: shifting attitudes toward remote work, adapting environments for a new generation of workers, and updates to policies and procedures. HR statistics can reveal trends and tidbits on how to improve the workplace and make HR even more effective. We've brought together 34 HR statistics from some of our favorite studies. The studies have offered up data around recruiting, productivity, compensation, employee motivation, and job satisfaction statistics. So, let's get started with attitudes toward work from around the world—and how they might influence job satisfaction in the future.
Global Attitudes Toward Work – Qualtrics
In all countries, people turn to friends first when looking for a new job—more than job sites, family, a former employer, or Facebook.
In every developed country except the Netherlands, people find working for a large established company most appealing. At 38 percent, Americans feel this preference most strongly, while the French are 16 percent more likely to report that working at a startup is most appealing.
American respondents estimate their own personal productivity to be a whopping 11 percentage points higher than their estimate of the average American worker's productivity.
Greeks score themselves low for productivity in terms of the number of hours worked, though Italians rank themselves the least productive. It's likely no coincidence that Greeks and Italians also report they spend the most time on personal social media at work each day.
Germans, meanwhile, report the highest levels of personal productivity, and they, along with the Swedish, place the most importance on punctuality.
Want to Download this Data?
Click here for Your Free Copy
The French prioritize "dressing formally at work" far more than any other country. Over 55 percent feel it is "extremely" or "very important" to dress to the nines, while the Swedish and Greeks feel the least compelled to don formal wear at work.
The Polish report the lowest levels of job satisfaction, with fewer than 43 percent of respondents stating that they are "extremely" or "moderately" satisfied.
Compensation Best Practices Report – PayScale
66 percent of organizations agree that retention is a top concern.
57 percent of companies have completed a salary market survey in the past 12 months.
70 percent of companies have or are working on a compensation philosophy and strategy..
38 percent of organizations plan to conduct a pay equity analysis in 2020.
85 percent of organizations plan to give base pay increases in 2020.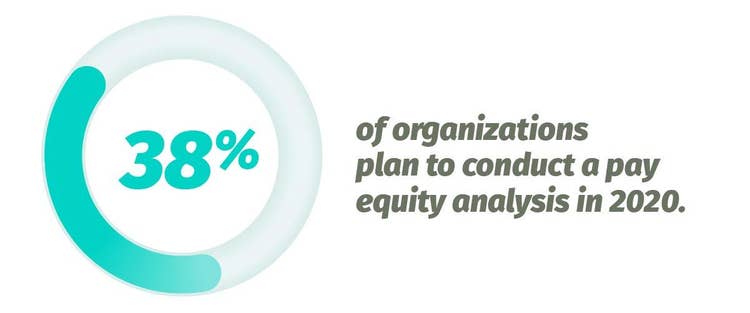 The Pursuit of Employee Purpose – Cornerstone
89 percent of American employees would consider a lateral career move with no financial incentive.
Reasons people would consider a lateral move:

57 percent for a position with greater satisfaction
41 percent for an entirely new career path
40 percent for a new professional challenge

77 percent of employees are willing to relocate for work.
86 percent of millennials are willing to relocate for work.
38 percent of employees stay with their current company because of their satisfaction with their career and their work-life balance.
Only 4 percent of employees stay for company perks and benefits.
On a quest to find a career with more purpose and greater satisfaction, 42 percent of employees expect to have three or more careers in their lifetimes.
Next: How have employee engagement stats changed in the last 10 years? What about stress in the workplace and electronic monitoring?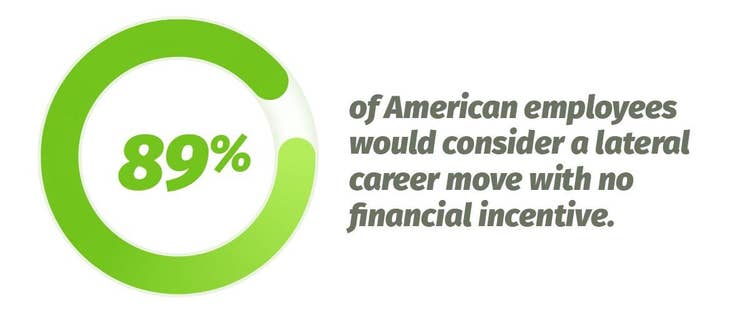 Then and Now: How a Decade Changed the Workplace – BambooHR
70 percent of employees feel like they are receiving meaningful recognition for their work vs. 54 percent in 2006.
Two out of three employees said they would choose their current job over a similar job elsewhere, while less than half of employees surveyed a decade ago felt the same way.
In 2006, 55 percent of employers said they monitored employee emails. Ten years later, that number was cut in half, with only 26 percent of HR and management reporting that they keep an eye on employee emails.
Fewer than one out of three HR professionals and members of management told us they block connections to banned websites.
Just one in ten employees reported experiencing persistent stress or excessive anxiety in their daily lives.
53 percent of employees say the daily stress they experience interferes with their lives at least moderately.
What Matters Most to HR Teams in 2020? – BambooHR
68 percent of HR professionals named culture and employee experience as their number one concern..
Only 22 percent reported that their organizations were effectively measuring culture and employee experience.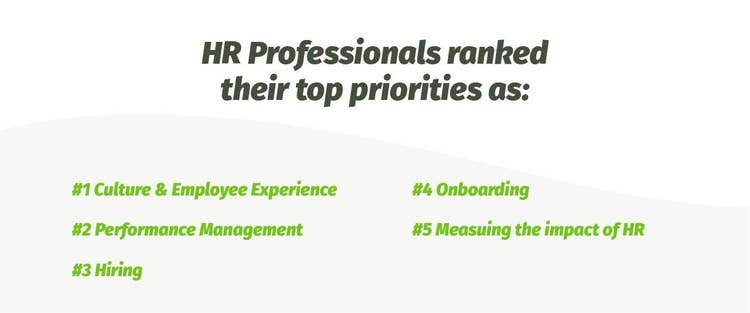 Like this Data?
Click here for Your Free PDF Copy
State of Remote Work 2019 – OWL Labs
Only 38 percent of respondents reported never working from home.
Facilities, IT, and operations departments had the highest percentage of remote workers at 18 percent.
83 percent of respondents said the ability to work from home would make them happier.
Of those surveyed, 34 percent said they would be willing to take a five percent pay cut to work from home.
71 percent of remote workers say they are happy with their job, while only 55 percent of on-site workers say the same.
The top reasons employees gave for wanting to work remotely were:
Better work/life balance
Increased productivity and better focus
Less stress
Avoiding a commute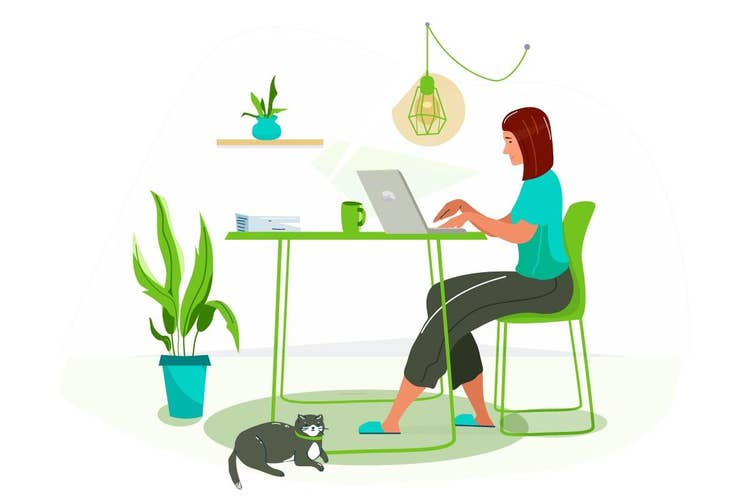 Bonus: Learn more about the human resource management system features you need for success.