Introducing Employee Satisfaction with eNPS

We're always excited to announce new updates when they happen, but in this case, we're announcing a feature that can help you improve your workplace and be an even more critical strategic asset to your organization . . . so we're overjoyed.
The feature we're so pumped about is called Employee Satisfaction with eNPS, and it's now available to all BambooHR Advantage customers. Here's a quick video explanation of how it works, since we can tell you're getting tired of all this reading.
BambooHR Employee Satisfaction lets HR professionals and business leaders keep their finger on the pulse of employee morale, harnessing the power of employee Net Promoter Score (eNPS) to provide detailed reports on employee satisfaction and ways to improve workplace culture.
The Net Promoter Score concept was developed in 2003 by Fred Reichheld, a partner at Bain & Company. Since its introduction, NPS has grown to become a recognized, go-to method for organizations to measure their performance in the eyes of customers and clients. By turning the original concept inward and looking at organizations from the perspective of employees, eNPS offers HR a tried-and-true method for gaining hard numbers and honest feedback about the workplace—usable results that will stand up under examination. Employee satisfaction is linked to positive workplace mood, higher engagement, increased retention, and even better financial outcomes—you could almost call it a barometer for the overall health of your organization. We're excited to hear how you use eNPS in your organization, and if you're interested in learning more about it, upgrading your account to Advantage, or becoming a BambooHR customer, just talk to your account representative or click the link below to set up a free demo with one of our experts.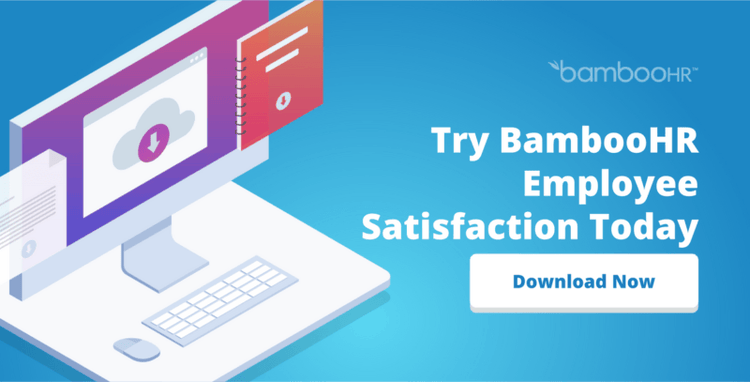 https://www.bamboohr.com/employee-net-promoter-score-software/?utm_source=OSe-Blog--enps
Try BambooHR Employee Satisfaction with eNPS Today!