How to Manage a Multigenerational Workforce

They say the only constant is change, and that's true for the labor force as much as anything else. We're seeing a shift as more baby boomers retire and Generation Z enters the job market, leaving organizations today to face the challenges of managing a multigenerational workforce.
In a recent webinar, our very own Cassie Whitlock, director of HR at BambooHR, and Wendy Brown, director of content marketing at PayScale, teamed up to examine generational differences in the workplace and explain how to manage a multigenerational workforce despite these differences. The article below is a summary of some of their valuable insights (you can watch the webinar on-demand to learn even more!)
Want to get the watch the entire webinar? Check it out here.
What is a Multigenerational Workforce?
A multigenerational workforce is a workforce made up of employees from different generations, like the baby boomer generation, Generation X, the millennial generation, and Generation Z. In the coming years, organizations could potentially work with teams of people from four to six different generations at one time, which is why learning how to manage a multigenerational workforce now is so important.
Generational Differences in the Workplace
Some experts point to the significant world events that happened during a generation's formative years and insist that certain qualities and characteristics are a result of these events. Others insist that what we call generational differences have nothing to do with specific generations and everything to do with people changing as they progress through various life stages.
Either way, there's no question that a 60-year-old employee will likely have different priorities, concerns, values, beliefs, and qualities than their 25-year-old coworker. Understanding these differences can help you better lead and manage your multigenerational workforce.
Baby Boomers (1946-1964)
As of 2013, according to Gallup, baby boomers made up about a third of the U.S. workforce, but in the coming years, that number will drop. Gallup estimates that between 2011 (when the oldest boomers reached age 65) and 2029 (when the youngest boomers will turn 65) roughly 3.8 million people are expected to turn 65 each year—that's about 10,000 every day.
However, not every baby boomer expects to retire at the traditional age 65. Many boomers have little money saved for retirement, and Social Security benefits aren't enough to enable them to live comfortably. Almost half of the boomers who are still working say they don't expect to retire until they're over 65, and 10 percent predict they may never retire.
This means that many organizations can expect to see their baby boomer employees stick around for longer than previous generations, especially since boomers tend to remain at the same job for an average of 15 years.
Defining Characteristics
Loyalty
Self-motivation
High work ethic
"Live to work" mentality
Deep experience
Average tenure: 15 years
Focused on financial stability/retirement
Generation X (1965-1979)
With all the discussion around baby boomers retiring and millennials rising up in the workforce, Generation X is often overlooked in the news. However, this doesn't mean they should be overlooked in the workplace.
According to Harvard Business Review, over the past five years, 66 percent of Gen X leaders have received only one promotion or none at all; millennials and baby boomers were more likely to have received two or more promotions during this same period. Furthermore, Gen Xers' promotion rates have been consistently 20 to 30 percent lower than that of millennials. As a result, almost one in five Gen X leaders said their intention to leave their job has increased in the last year.
Organizations must learn how to engage and retain Gen X employees and leaders, especially as older employees exit the workforce.
Defining Characteristics
Ability to learn new technologies
Highly educated
Good work ethic
High leadership potential
Self-reliant
Average tenure: 5 years
Focused on work-life balance
Millennials (1980-1995)
In 2017, millennials surpassed Generation X and the baby boomers to become the largest generation in the current labor force, making up 35 percent of the workforce. As members of this generation have become more and more prominent in the workplace, it's no wonder so much has been said about them, from tips on managing millennials to parody videos about millennials' alleged annoying habits.
However, as millennials continue to grow older, their priorities have shifted somewhat from the stereotypical fun perks and rapid promotions. The oldest millennials are set to turn 40 in 2020, and many have been in their careers for some time. This means that rather than ladder-climbing and job-hopping, some millennials are searching for more stability, better core benefits, and greater job satisfaction.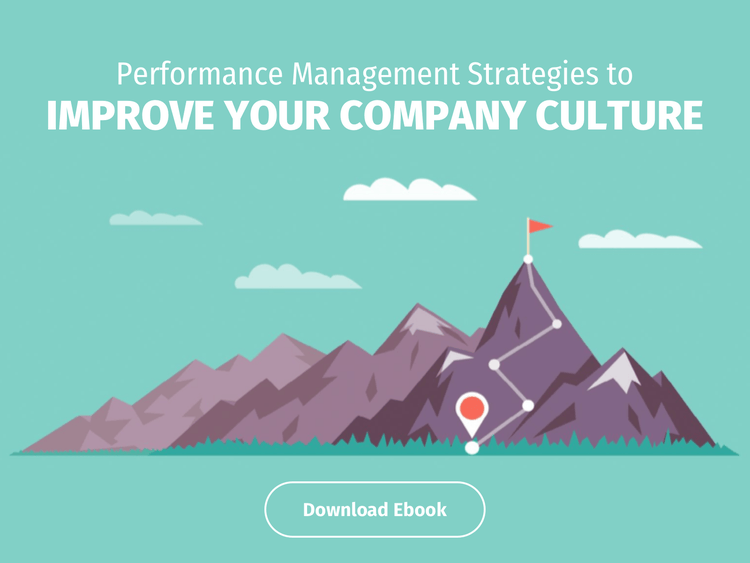 Defining Characteristics
Idealistic
Flexible
Tech savvy
Able to integrate work and life
Ambitious
Highly educated
Average tenure: 2 years
Focused on career growth
Generation Z (1996-Present)
While not yet a dominant part of the labor force, Generation Z will be entering the workforce in the coming years and is already demonstrating some differences from the millennials who came before them.
Wendy Brown of PayScale explains in this webinar that members of Gen Z "are focused on learning with a purpose—they need to see how things tie back to the ultimate objective, otherwise they're not really interested." She continues, "They tend to have a realistic, multicultural mindset in their work, and they are tech natives," since they were born after the invention of many modern technologies.
Generation Z will also be the last generation in the U.S. to be a Caucasian majority, so organizations will need to do more than pay lip service to diversity and inclusivity—they must make it a priority to successfully attract and retain Gen Z employees as they enter the workforce.
Defining Characteristics
Multicultural
Tech native
Entrepreneurial
Able to multitask
Independent
Average tenure: TBD
Focused on learning with purpose
Managing a Multigenerational Workforce
Of course, the best managers know that people are unique and individual, no matter what generation they belong to. The general characteristics mentioned above might not apply to every baby boomer, Gen Xer, millennial, or Gen Z employee you might encounter. That's why the best strategies for managing a multigenerational workforce are the same strategies for managing people in general. Here are three such strategies to help you improve how you lead your multigenerational team.
#1 Identify Preferred Management Styles
Employees from different generations may have different views on leadership and what a great manager should do. Knowing what your team members prefer will help you know how to approach each of them individually, as well as the team as a whole.
Baby boomers believe leadership should be:
Generation X's view on leadership include:
Competence is key
Everyone is equal
Asking why
Challenging others
Millennials look for the following when it comes to leadership:
Achievers
Coaches
Mentors
As Generation Z continues to enter the workforce, we can expect to learn more about what they expect from managers and leaders.
Talk with your people to learn how they view leadership, and identify your own personal management style. You might find you need to make some adjustments to better support some of your employees. And while you can't be expected to chameleon in and out of various management styles based on who you're talking to at the moment, knowing that De'Aaron is looking for mentorship from his manager and that Sun prefers her manager to make decisions via team consensus can help you form an effective, long-term management strategy.
#2 Use Coaching to Help Employees Grow
Research from PayScale showed that providing learning and development opportunities can have a big impact on reducing employee turnover. So, how can you help employees discover the growth opportunities within your organization and spearhead their own development, even across generations? Personalized coaching can be an effective way to approach this challenge. A manager-coach can help with the following:
Learn how to use coaching to achieve better results in your organization with our free ebook.
Learning what employees see as the next level for their career, then identifying what it will take for them to reach that point.
Helping employees determine what skills they need in order to perform at a higher level and how they can gain those skills.
Guiding employees through difficult conversations and conflicts.
Providing and asking for feedback, and teaching employees to do the same.
#3 Set Stretch Goals
Finally, managers can personalize how they support and encourage a multigenerational workforce by working with each employee to set goals. No matter how new or experienced an employee might be, there's always another goal to work toward.
When setting stretch goals for your team, keep the following in mind:
Focus on augmenting a strength with supporting skills
Use an effective framework (like SMART goals)
Consider developing skills that broaden or deepen an employee's contribution (tangential skills or in-depth skills)
As you set these goals with your employees, it's important to keep in mind how different generations might approach goal-setting and learning in general. You can use this knowledge to provide the right kind of support for your multigenerational team:
Check out the entire webinar for even more great insights!
Baby boomers are hardworking and want to be recognized for their deep skills and experience. They prefer a more structured environment and approach to setting and achieving goals.
Generation Xers prefer less supervision and greater autonomy. They want an environment with emphasis on the individual.
Millennials want to be judged not for their hours in the office, but for their results. They want to work toward meaningful goals.
Conclusion
As the workforce continues to shift and change, your organization must be prepared to manage a multigenerational team with varying needs, values, and priorities. This might sound like quite a challenge, but as you focus on your people as people, rather than as demographic groups, you'll find success. Treat your employees well, and they'll do great work in return.