New and Improved Benefit Tracking

With increased regulation, healthcare costs, and fierce competition for talent, benefits packages are top-of-mind for most HR professionals. And with employer deadlines associated with the Affordable Care Act nearly here, we're thrilled to announce we've redesigned benefit tracking in BambooHR. We've made employee benefits easier to organize so you can focus less on who is eligible and more on creating competitive benefits packages that attract top talent.
Here's an overview of the NEW BambooHR benefit tracking features
1. Track custom benefit packages, including 12 different benefit types, for specific employee groups.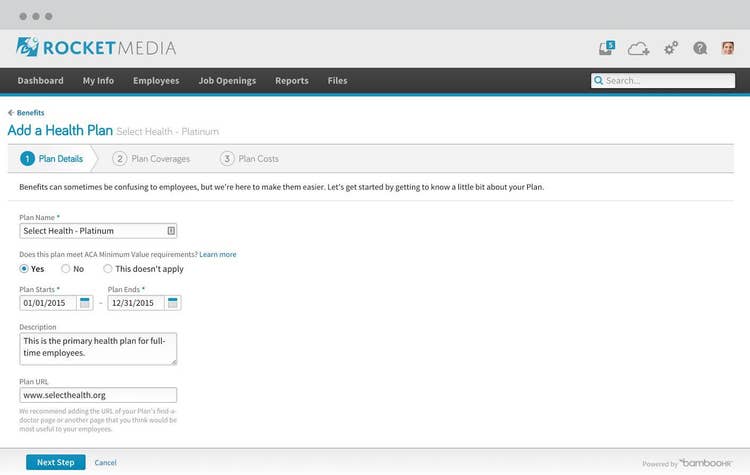 One of the biggest challenges a small-to-medium-sized business can face is attracting and keeping top talent. And since these businesses generally don't have the resources to match what larger companies can offer, a customized benefits approach is one way to level the playing field.
The problem is keeping those customized benefits organized. By making them easier to track, you'll be able to spend less time worrying and more time creating meaningful benefit packages that attract and retain the right people.
And here's why. Customized benefit packages are one of the best ways to build employer brand which helps not only attract and retain the best talent but lowers recruiting costs, increases job acceptance rates, and improves referral hiring. Customization of benefits is also a top benefits trend for 2016.
2. You can now set future dates for benefits changes
Using future dating, you can make changes to benefits before they become urgent. This also helps prevent common mistakes associated with changing employee benefit statuses. For example, an employee may need to change their health insurance coverage to include their spouse on their wedding date. With future-dating, you could make the change as soon as the request comes in, effective the day of the wedding, and minimize the chances of forgetting.
3. You now have a variable rate health plan type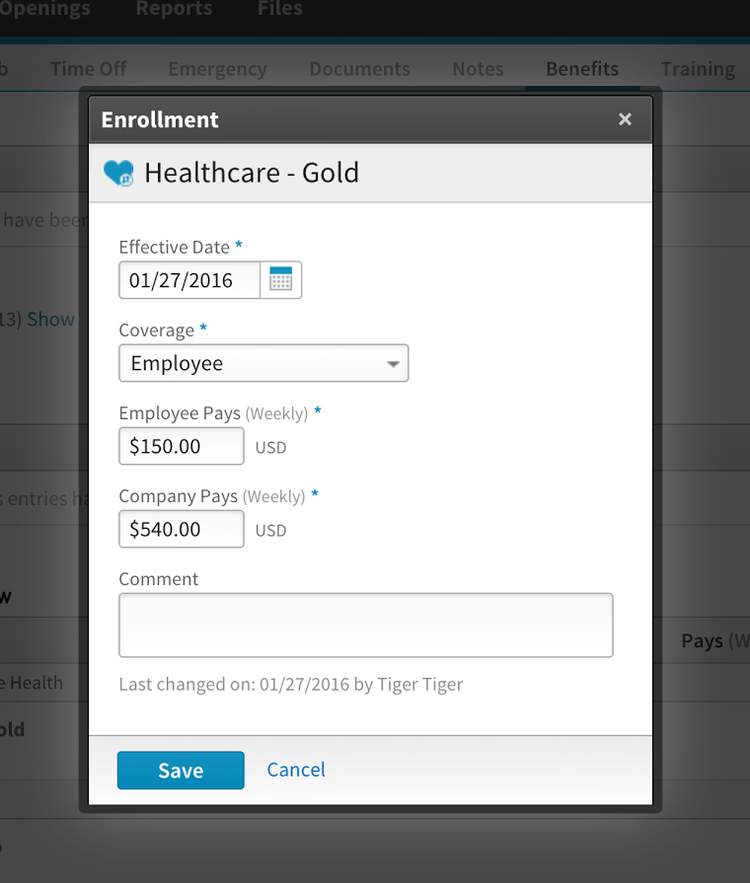 A variable rate health plan type allows you to track age-based plans. You'll be able to use this plan type to track any health benefit where employees pay varied amounts as it allows you to input employee pays/company pays amounts for each employee.
4. Track historical benefit information to help in filling out your ACA forms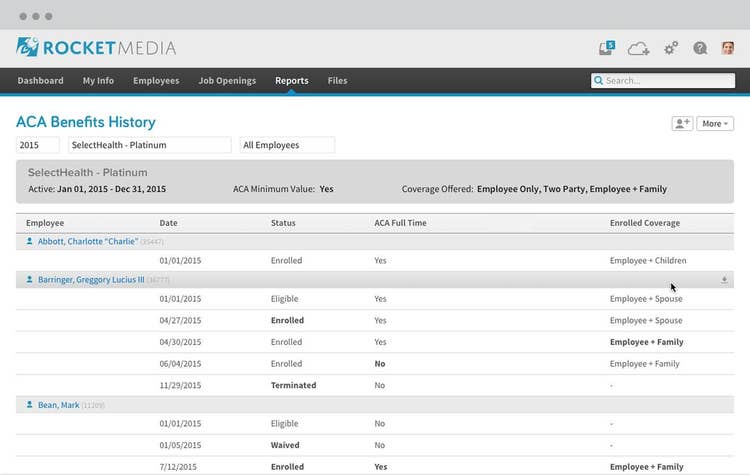 Last, but certainly not least, you'll have new benefits reports to provide benefit history including eligibility, enrollment, coverage, and cost. You'll also have new ACA-related reports, which will be helpful if you're required to fill out 1095-C and 1094-C forms. These reports can also be exported for sharing with outside vendors and consultants.
So there you go! A quick overview of new benefit tracking in BambooHR. It's not a huge change, but we believe benefits are a great way to strategically influence your employees and prospects and are excited to offer you more features to help you improve the way you organize your benefits information.
If you get stuck along the way, don't hesitate to contact customer support at 1-888-387-9595 (press 2 for support).
And if you just don't have time to do it yourself, contact us at 1-801-251-1588 or [email protected] to learn how we can transition benefits for you.
Learn More About Time Tracking
The Good, The Bad, & The Costly