Product Update: Profile Picture Uploader Redesign

It's always better to put a face with a name. Especially if you work for a startup that's often bringing new hires on, it helps to connect more easily.
It's always better to put a face with a name. Especially if you're often bringing new hires on.
Because we understand having pictures of your employees can add a lot to your experience within BambooHR, we've made it easier for employees to put names to faces from the mobile apps, company directory and org chart. Email alerts will have friendly faces for birthdays and all other notifications and comments within the app get more context.
Starting today, it's going to be easier than ever to quickly add profile pictures to your employee records. We've simplified our upload process and refreshed the look of our profile picture uploader. You can now just drag and drop an image to the uploader to add a picture to an employee.
Want to learn more about BambooHR?
There's no substitute for hands–on experience. Try it yourself—free for seven days.
With this release, we encourage our customers who are still using Internet Explorer 9 to upgrade to Internet Explorer 10 or use another web browser to get the full experience of this and our other features.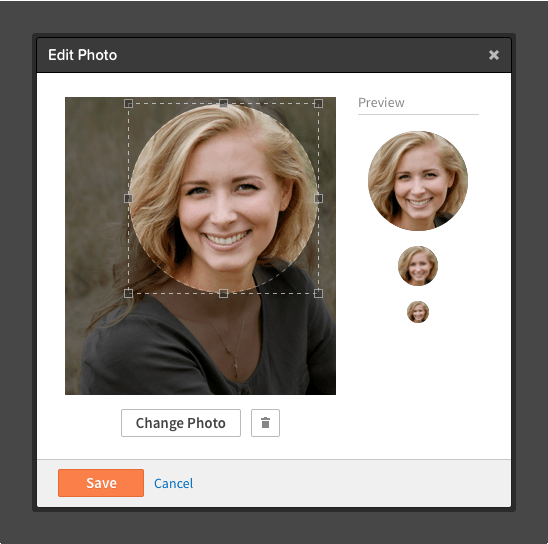 We've also add gender-specific avatars for employee profiles that don't yet have profile pictures. BambooHR will look at the employee record and if a gender is specified, BambooHR will display the correct male or female avatar for that employee.
We at BambooHR want to make your life and job easier. We hope you know this update—even if it's just a small one—is just one more way we're trying to keep you in mind!