Best Practices for Managing Remote Employees

You know that cousin you haven't spoken to in years? It's not because you don't like her—you just moved away from each other and lost touch. A month without contact turns into six months, then a year, and soon you realize you have no clue what she's been up to. Fortunately, no matter how long between phone calls or family reunions, your cousin will always be your cousin.
The same can't be said for remote workers. If best practices for managing remote employees break down at your organization, instead of taking years to drift apart, it may only take a few days for remote employees to feel neglected and disengaged.
This becomes more important when you consider that remote workers are becoming a more substantial piece of the workforce year over year. According to SHRM, over 40 percent of organizations offered part-time telecommuting in 2019—up from just five percent in 2018. Ad-hoc commuting and full-time telecommuting are also popular, with 69 percent of organizations offering the first and over 25 percent offering the latter.
Whether your organization has five or five hundred remote workers, it's important to learn how to manage them effectively and prevent disengagement. As you implement and maintain remote worker best practices, you can grow your reputation as a great place to work, attract top candidates from around the world, and retain the exceptional people you already have on your remote team.
Looking for ways to engage your remote employees?
Check out our free remote employee checklist today.
How to Manage Remote Employees
Managing remote employees boils down to two elements: connection and collaboration. If you can help your off-site workers feel connected to the rest of the team and find opportunities to collaborate on important projects, then you're doing it right. And if you think some of your remote team members may be struggling, you know what to check on first: Are they connected? Are they collaborating?
Personal Connection
Positive relationships at work are a key ingredient for establishing and maintaining high employee engagement. In fact, Gallup found that having close friendships at work can boost engagement. For example, 63 percent of women who strongly agree they have a best friend at work report feeling engaged versus only 29 percent of women who said otherwise. Looking beyond the numbers, Gallup explains why friendships and personal connections at work really matter:
We spend more of our waking hours at work than at home, and it's only natural that we want to build connections with our team members. We want work to feel worthwhile and having trusted confidants and supporters helps foster that feeling. We go to our work friends when we need to celebrate and commiserate about our personal and professional lives. In the absence of that outlet, work can seem lonely and isolating. It lacks attachments. We may like what we do, we may get to use our talents and strengths every day, but we're probably not feeling fully energized or motivated to put our whole selves into our roles.
For remote workers, the fact they have fewer in-person interactions with coworkers makes establishing those connections and friendships even more crucial. At the same time, the limited opportunity for casual interactions with colleagues means creating and maintaining those kinds of relationships takes much more conscious effort. Without managers, team members, and even the organization's leaders putting in the time and effort to foster relationships with remote employees, it's all too easy for those workers to feel isolated and left out.
A study published in Harvard Business Review showed that remote workers are more likely than on-site employees to worry that coworkers are saying bad things about them behind their backs, making changes to projects without telling them in advance, lobbying against them, and not fighting for their priorities.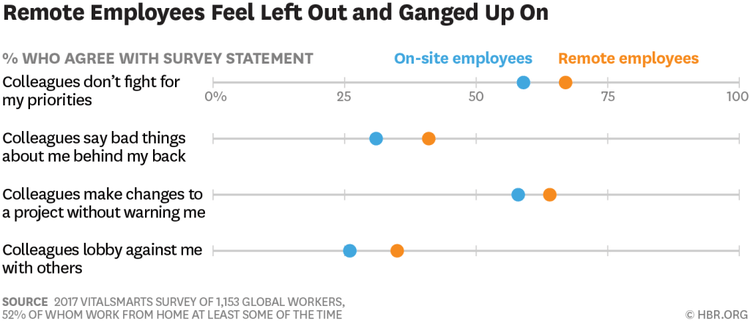 Building a culture that fosters open, positive friendships among coworkers can help dismantle some of these concerns that plague many remote employees.
Team Collaboration
In addition to personal connection, remote employees need to feel a professional connection to their organization through collaboration. Some collaboration happens in scheduled meetings or formal brainstorming sessions, but much of it comes during organic, casual conversations that spring up outside of formal meetings. This kind of informal communication is linked to increased productivity within a group—but it's the kind of communication that can be harder for remote employees to participate in.
If teams don't make an effort to collaborate and communicate with their off-site coworkers, they may move decisions and projects forward without consulting everyone who should be involved, which then feeds remote workers' doubts and suspicions. Brian de Haff, CEO of Aha, illustrates how easily this happens: "An issue arises and action needs to be taken immediately. Company leaders gather the in-office team together and share the plan. Everyone marches ahead, getting busy. But no one tells the remote folks. Either because the team simply forgot or did not want to take the time to reach out."
Not only does this make those remote employees feel less informed and appreciated, but your organization could be missing out on valuable input and expertise. It's in these moments of quick decisions and project breakthroughs when you should stick to remote-work best practices and be mindful about involving remote team members. Doing so may seem challenging, but it's doable (and worthwhile) with the right strategies and tools.
Check out our remote employee checklist!
Strategies and Tools for Managing Remote Employees
Now that we have the core elements in place, let's get down to the nitty-gritty. What are the best practices for remote workers? What tools, technology, and strategies will set your organization on the path to successfully managing remote employees? We asked a few of our own Bambooligans who work from home to share what helps them stay close to the rest of the organization—here are some of the insights they shared.
Use video and phone calls
"I have asked my team members to have their cameras on during every team meeting and every 1:1 meeting. Something about being able to see each other while you talk makes it feel much closer to actually being in the same room." –Rob, Creative
"Use calls or video chat rather than emails and messages when possible. It's so much easier to quickly communicate something over the phone or video conferencing. Without it, you lose a lot of the context and the tone of what someone is saying in real time." –Anna, Partner Marketing
Be responsive and available
"The thing that makes the distance between coworkers feel like distance is the lag in communication. If I message somebody who lives hours away and they don't respond for several hours, I'm going to wish we worked in the same room so we didn't have to deal with that. But if each time I message them, they respond immediately, then it's just the same as if we were both in the office together." –Kellan, Customer Experience
Provide face-to-face meeting opportunities
"My manager is a remote employee who happens to live close by, so we can get together for lunch or different activities. We also get together once a month for lunch with other BambooHR remote employees who live in the region." –Greg, Marketing
"The biannual all-hands meetings are huge to stay connected. I build and strengthen a lot of relationships while I'm there, and it's easier to maintain those remotely afterward." –Kelsie, Creative
Make meetings accessible
"Trying to involve remote employees at meetings is also big. Making sure the mics work well, the camera angles are good, and that responses are being requested from remote employees goes a long way." –Greg, Marketing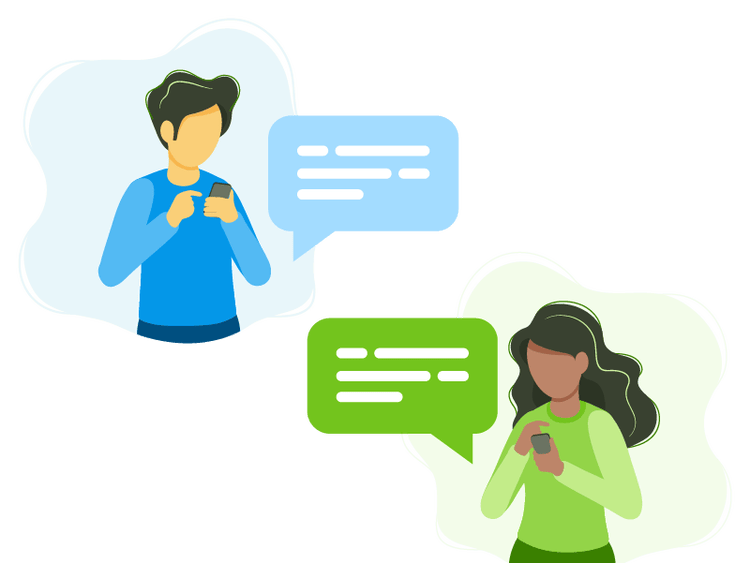 Hold regular check-ins
"For me, standup meetings each morning are a great way to check in. My manager tries to sync up with me about ongoing [discussions] that I might not be aware of since I'm not physically in the office." –Jason, Product Development
Make personal connections
"I try to take some time here and there in different meetings (small groups or one-on-ones) to talk about life outside of work. It helps me stay connected to my team despite being out of the office." –Jason, Product Development
"I've found humor is a good way for people to connect. Ridiculous gifs, jokes, etc. help to liven things up, and as people join in with each other, they naturally feel more connected." –Kellan, Customer Experience
Keep remote team members involved
"Put processes in place and manage projects in a way that you can involve remote employees easily. It's really tough to feel like you are missing out because you're not in the office." –Meng, Marketing
"Sometimes I have to inject myself into the loop when I think I might be getting left out due to not being physically there. My manager and team members also make an effort to pull me into conversations that I should be a part of, which helps a lot." –Jason, Product Development
Remote Work Best Practices
Trying to keep track of all the ways you can help your remote teams? We've put together a checklist to make things easy:
Tools
Chat and collaboration tool (Google Hangouts, Slack, etc.)
Video calling
Screen sharing
Project management system (Asana, Wrike, etc.)
Automated onboarding software
HR software with employee self-service
Recognition and reward system
Check out more tools here.
Here's our guide to 40 essential tools for working from home. How many do you have?
Strategies
Train remote workers on how to work from home more effectively (For example, we provide an e-learning course, an online training document, and a video for our remote employees)
Allow remote workers to own or lead collaborative projects
Use phone calls and video calls (camera on) whenever possible
Train employees on giving recognition to everyone, both in and out of the office
Host all-hands, in-person company events periodically
Hold Q&A sessions with executive leadership just for remote workers
Create a remote work policy to establish compliance and set guidelines and expectations for workers who are not coming into the office, i.e, remote workers
Send physical cards, letters, or swag packages in the mail
Check in frequently and regularly (daily stand-ups, weekly one-on-ones, etc.)
Provide channels for remote workers to provide feedback to the organization (For example, we set up a dedicated email address to receive remote-employee feedback)
Continue to do virtual team building activities to strengthen the bond of the team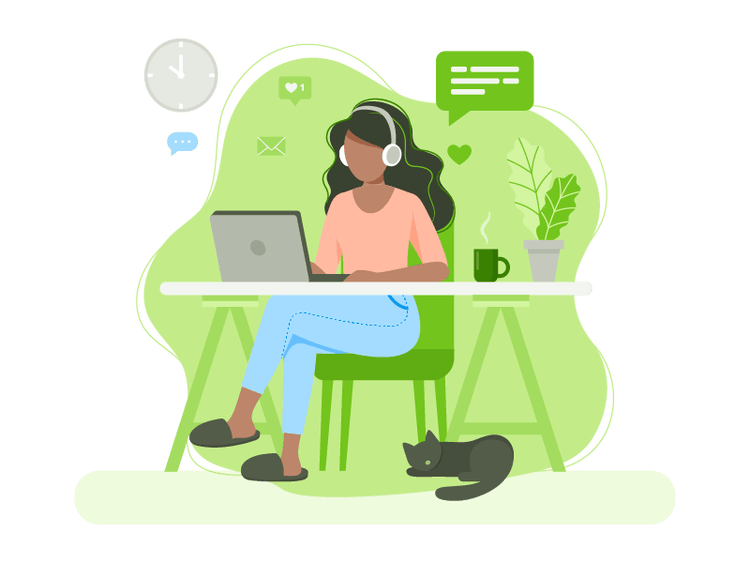 Create a Great Work Place for Remote Employees
Your remote workers have the potential for incredible productivity, creativity, innovation, and performance. But if your organization doesn't learn how to manage remote employees, they will likely take their skills and expertise somewhere else.
With remote work only becoming more common, your organization can't afford to wait until tomorrow to learn and develop remote-worker best practices. It needs to start today. The good news is that not many of these suggestions require sweeping, expensive changes. By and large, creating a great place for remote employees to work comes down to a shift in perspective and a willingness to put in the extra effort.
While jumping on a video call, going out of the way to chat with someone, or holding regular check-ins might feel a little unnatural at the start, remote and on-site employees alike will soon learn to connect and collaborate with each other without a second thought—no matter where they are in the world.