You Want to be a BambooHR Marketer (Here's Why)

If you're going to give up 40 hours of your time each week, don't you want to be spending them on something inspiring? Something fulfilling? And in an environment you enjoy and feel valued?
BambooHR thinks so. Because of that, our marketing department (which happens to have some open marketing jobs) is full of opportunities to have great impact and growth all while surrounded by incredible people and receiving excellent benefits.
Great Impact
We hire smart and experienced people, and we want them to use their smarts and experience to make a difference from day one. At Bamboo, you'll have the ability to make a huge impact and take on a lot of responsibility. See, if you're the email marketing guy or gal, you're likely the only one. (Don't worry though: we all support each other. More on that below.) It's exciting because each one of us gets to do really cool stuff, and it also means each of us has to be 100 percent invested all the time.
Great Growth
We care about you, and we care about your career. So much so that we deliberately create an environment and give you the resources you need to grow. Here are some of the ways we do that:
Mentors: Because the people here are both smart and humble, we do a whole lot of sharing. Everyone has the opportunity to teach and listen, and that's a great environment for growth.
Perfecting the craft: Figuring out how to increase our effectiveness is something we all strive for. So if you want to attend a webinar or take an online course, do it. As long as you're perfecting whatever it is you do, you'll get a lot of support.
Efficient processes: We scour the nerd and creative kingdoms alike to find the best processes and adopt them into our team. No matter the issue, we're always looking for the best way to overcome it. And if you find a better way to do something, we're all ears!
Great People
Not just great—the best! (But we're a little biased.) And would you want it any other way? You're spending the majority of your week with these people, so coworkers really do make or break the work experience! (That's why we're so careful about who we hire.) You want passionate, strategic, humble, fun (yet focused), and thoughtful coworkers. And you'll get them here. Let me prove it by introducing you to a few of my fellow marketers:
Matt Heder, Creative Producer: Passionate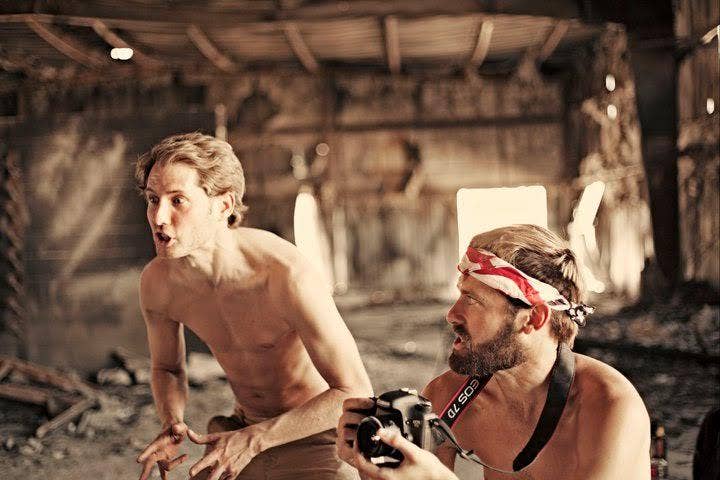 Matt's the guy on the left without the headband.
He is passionate about pretty much everything. Whether it's an effective culture video or Diet Coke, Matt has a well-informed opinion and he'll passionately share it with you.
Rusty Lindquist, VP Product Marketing: Strategic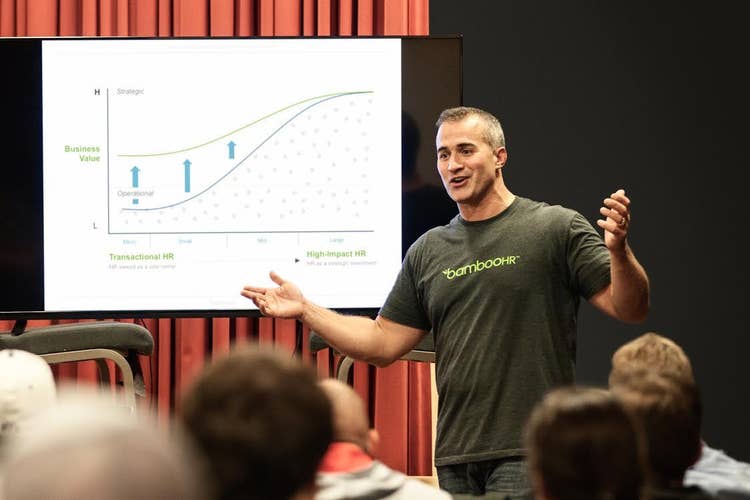 Need to strategically think through all aspects of a subject? Rusty's your guy. He's notorious for filling up whiteboards with intricate diagrams to explain anything from suck threshold to Parkinson's law.
Chris Hess, Business Operations Manager: Humble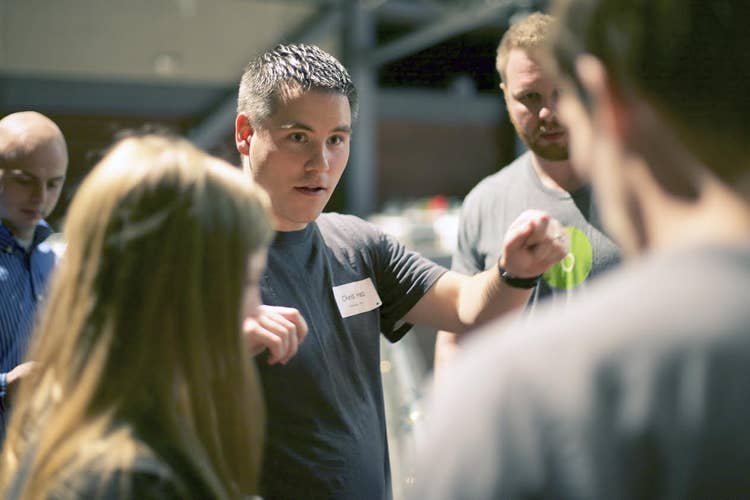 He's a problem solver (and really great at it—our COO is trying to figure out how to clone him), but you won't hear him bragging about it. Chris is a humble guy, and if you need help with anything, he'll probably be able to find a solution (if he's not already too busy helping someone else).
Anna Lim, Partner Marketing Specialist: Fun (yet focused)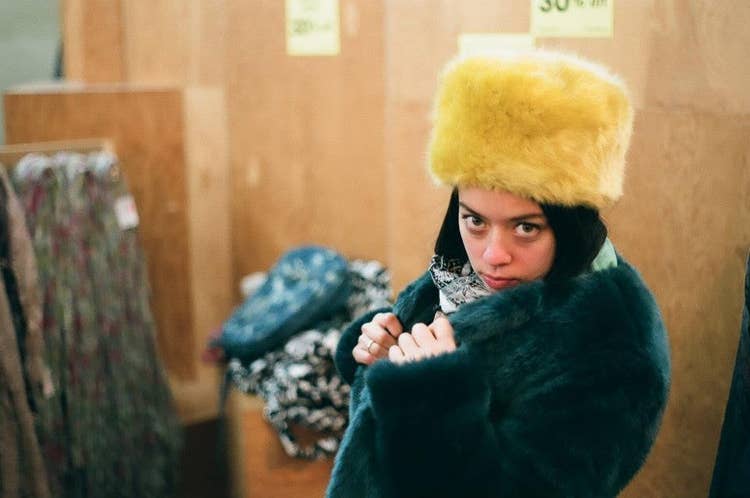 She enjoys a good joke or debate about who would be a better ring carrier: Harry Potter or Frodo (answer carefully), but she also single-handedly runs our partner marketing, so she has a lot to do. Anna finds a way to balance the fun and focus really well.
Audrey Jones, Graphic Designer: Thoughtful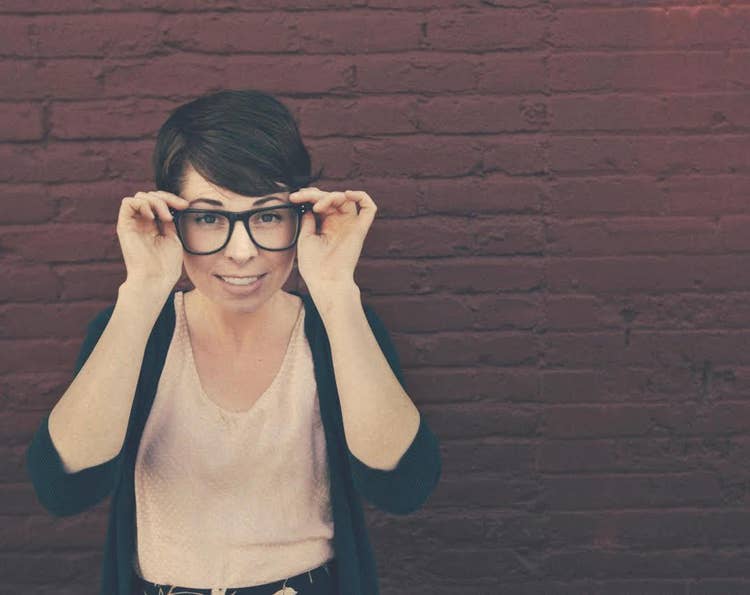 She's a quiet observer, and this allows her to take a thoughtful and tactful approach to everything. Her ideas are fully baked, and she's great at suggesting ways for our team to improve our approach to things, too.
Great Benefits
We know how much work influences life, and we want that influence to be a positive one. That's why BambooHR is deliberate about the benefits they offer—it's important to us that they're meaningful. Here are some of the benefits offered:
Competitive pay: We hire excellent people, and we know that we have to keep in step with market rates to do that. You'll start at a competitive rate and our HR team will keep an eye out to make sure your pay stays fair (and increases as you create more value within the company).
Health benefits: You'll get plenty of options—like FSA or HSA—when choosing your health coverage, and the company portion is pretty generous. We do vision and dental too, as well as some add-on plans. It might not be your most exciting perk, but we know health benefits make a big difference.
Vacation: Part of living a balanced life is getting away from the office from time to time. We provide 11 holidays (plus your birthday), 15 vacation days (and one more every year you work here), and provide some cool support to help you take that vacation you've always dreamed of (ask us more about this).
But that's not all! Those are the biggies, but there are other benefits that impact employees in a big way. Like one week of paid parental leave, Financial Peace University reimbursements, and others. Bottom line: We're always doing everything we can to make BambooHR a fantastic and supportive place to work. And our benefits reflect that.
Work can be great. It can be fulfilling as much as it is fun, and we're not just trying to market to you. We're saying it because we genuinely love working on BambooHR's marketing team and think you will too. Interested in great opportunities for impact and growth while working with excellent people and receiving thoughtful benefits? We're always looking for other talented people to join the team, so check out our open marketing jobs and see if we're a fit.