Employee Database Software
Manage all of your sensitive people data in one organized and secure HR database.
"I liked the accessibility and the way the database was laid out and how it was user-friendly. It was a good match for our organization at a good price."
Angie Pacitti, Ministry Assistant | Kingsway Church
Put an end to double entry errors and multiple updates.
It's tough to keep employee data accurate when it pops up in so many places: across spreadsheets, in individual documents, even scribbled on sticky notes. Every time you make a change, you find one more file you need to update . . . and then another.

But with BambooHR, your data lives in one central HR database that communicates with every other feature of the software—including third-party integrations—so you can enter, update, and check employee records in an instant and you'll never have to second-guess your accuracy again.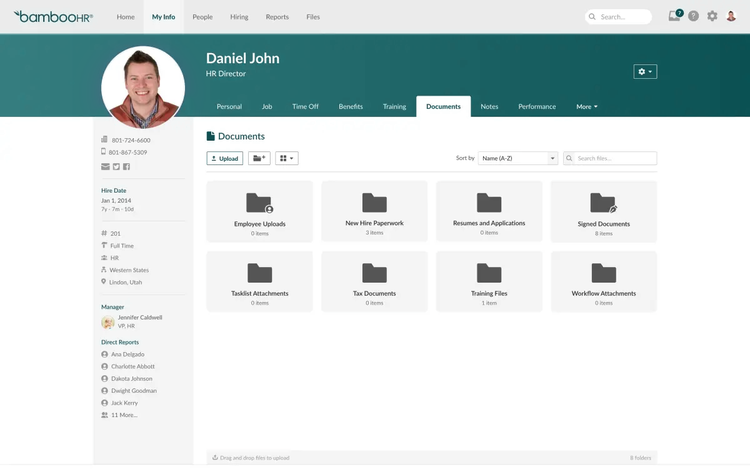 Customize your fields to track whatever you want.
We know every company is unique, and we can customize your employee database to track anything you need—whether it's office equipment allocations, t-shirt sizes, or favorite music genres.
Instead of keeping these extra details on a separate spreadsheet, you can store them alongside other employee data you're already collecting. In one database, you'll have all the information you need to keep your organization running smoothly.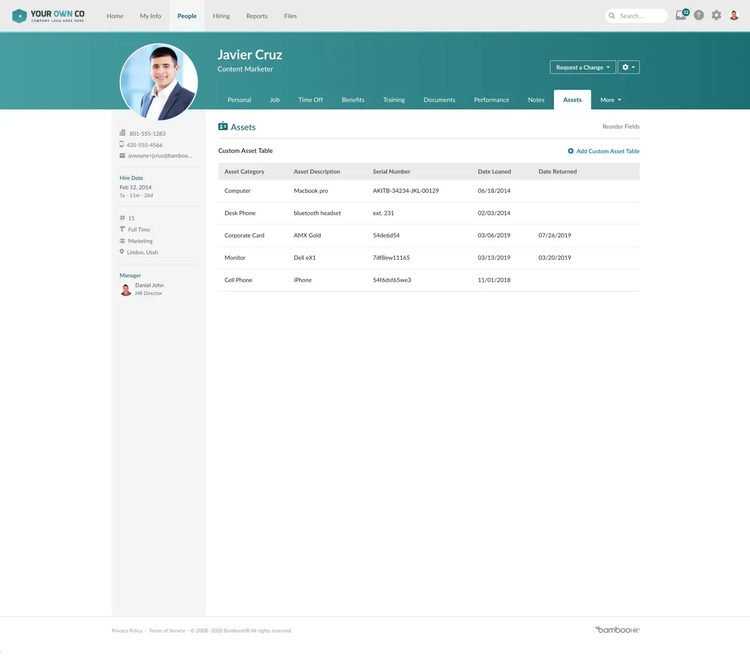 You don't have to take our word for it.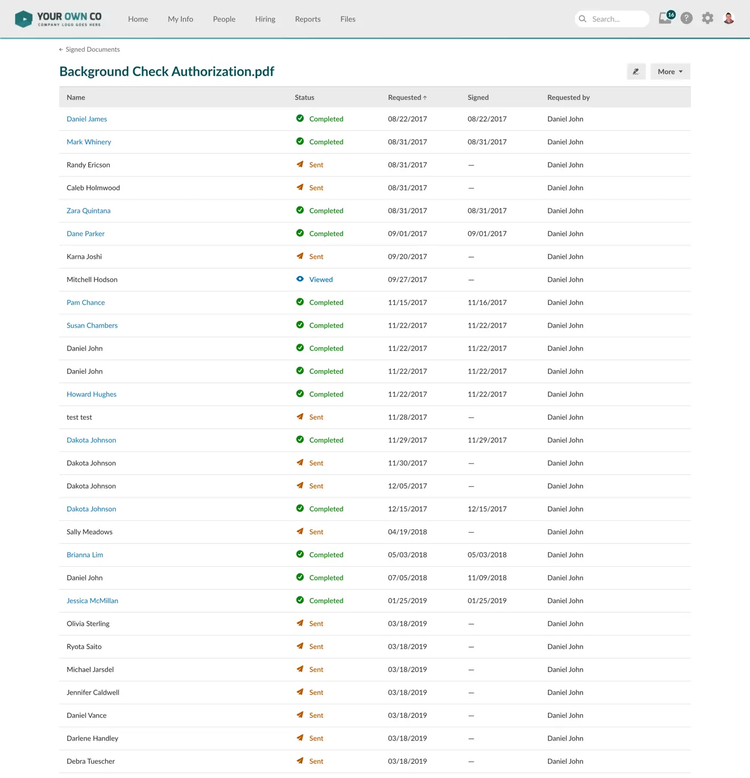 Keep your data secure and your business compliant.
We take confidential data seriously, and we know you do too. After all, you're not tracking trivial tidbits—you're managing sensitive employee information. Our employee database software ensures pinpoint accuracy and enterprise-level security for your data. We take precautions to keep your data safe while making it easier for you to stay compliant.
Our customers say it best.
We asked the professionals who use our hiring app daily to talk about how BambooHR® works for them in the fast-paced, overwhelming world of small-business recruiting.
It's freeing me up to do more of the stuff that actually matters in HR.
—Aaron Wheeler | Wistia
Move quickly and efficiently with custom workflows & approvals.
Generate detailed HR analytics reports so you can make more strategic, proactive decisions.
Give your employees convenient, on the go access to HR info with the BambooHR® mobile app.