An HR Glossary for HR Terms
Glossary of Human Resources Management and Employee Benefit Terms

Applicant Tracking System (ATS)
What Is ATS?
An applicant tracking system (ATS) is a type of recruiting software that streamlines the hiring process from beginning to end.
An ATS typically handles recruitment tasks including:
Posting job openings to multiple job boards
Storing applicant data
Screening applications for potential matches
Documenting internal notes about candidates in a single database
Producing data-driven insights into the hiring process
Facilitating collaboration between recruiters, hiring managers, and other stakeholders
These features are designed to improve the hiring process for recruiters and candidates alike. With the right ATS, you can save money within the hiring budget and improve the net hiring score.
For example, an ATS can bring hiring managers and recruiters' feedback into a central place. When stakeholders can choose the best candidate efficiently, organizations don't lose out on top talent and candidates aren't left wondering where they stand.
Many organizations use applicant tracking systems to analyze and improve their hiring process. With the ability to generate reports on hiring data, recruiters can identify bottlenecks and drop-off points that may be negatively affecting the candidate experience.
Candidates who feel connected and informed are more likely to have a positive experience, whether they ultimately receive a job offer or not.
Note: Some organizations may also refer to an ATS as a talent management system.
Create a seamless hiring experience from application to offer letter.
BambooHR helps you manage and personalize every candidate's experience. Plus, our Hiring Mobile App helps busy recruiting teams collaborate together and keep top candidates engaged.
How Does an ATS Resume Checker Work?
Most applicant tracking systems automatically sift through resumes and applications to determine which candidates should move to the next phase of the hiring process.
An ATS typically filters candidates by a range of customizable criteria, such as:
Relevant keywords
Years of experience
Required skills
Professional certifications
Some applicant tracking systems use advanced technology such as artificial intelligence and natural language processing to screen applications.
CRM vs. ATS: What's the Difference?
A candidate relationship management system (CRM) attracts job candidates before there is a high demand to fill the position.
Recruiters typically use a CRM to sort through passive, qualified candidates; former job applicants; and active job applicants. A CRM can help recruiters build relationships so positions can be filled more quickly as new hiring needs arise.
In contrast, an ATS is designed to simplify the process of managing active job applicants. Its main purpose is to streamline the hiring process, with the goal of increasing efficiency when interviewing a large group of job candidates.
Which Type of Recruiting Software Should You Choose?
Ideally, an ATS should be optimized to work hand-in-hand with a CRM.
When the CRM and ATS are optimized, hiring teams:
Avoid mistakes
Reduce the time to hire
Cut down on the cost per hire
Improve the quality of new hires
Streamline administrative work
Some companies do not use an ATS—or choose to use a CRM or ATS exclusively—but this can lead to higher costs, communication stumbles, or even missed opportunities to hire top talent.
Download the Definitive Guide to Onboarding
Hiring a new employee is expensive and time consuming—and what happens during onboarding can make or break long-term retention. In this in-depth guide, you'll learn actionable tips for improving new hire paperwork, assigning onboarding tasks, facilitating personal connections, and more.
You might also like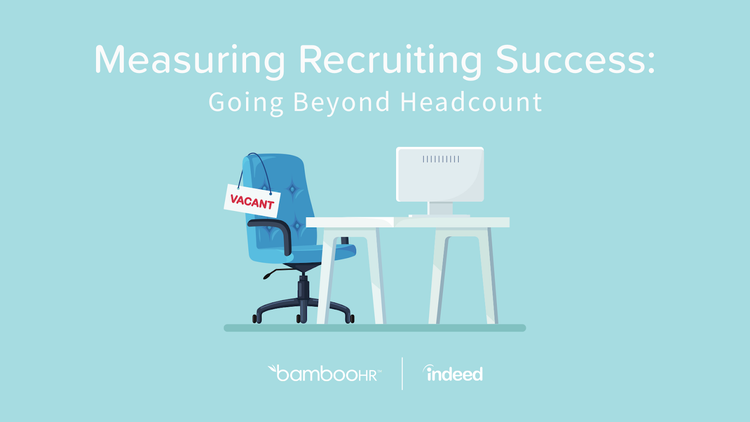 Join BambooHR, Indeed and Talemetry in this panel-style presentation to explore additional strategies for measuring and presenting the state of your recruiting program, as well as next steps to use those metrics to learn and improve your recruiting.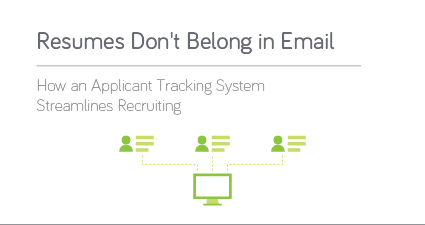 Learn how to manage all job postings in one place, streamline your recruiting process—including candidate tracking, screening, hiring, and onboarding—all while saving money.