An HR Glossary for HR Terms
Glossary of Human Resources Management and Employee Benefit Terms

What is an Applicant Tracking System (ATS)
Applicant Tracking System (ATS) Overview
An applicant tracking system (ATS), also sometimes called a talent management system, is a type of recruiting software that helps streamline the hiring process for an organization from beginning to end. It typically handles tasks such as posting job openings to multiple job boards, storing applicant data, and screening applications for potential matches. An ATS may also allow recruiters to comment on and rate applicants in a single database, so everyone involved in the hiring process can easily collaborate.
What Does an ATS Do?
One of the primary functions of many applicant tracking systems is to automatically sift through resumes and applications to determine which candidates should move to the next phase of the hiring process.
Often, an ATS tracking system uses filters based on keywords and set parameters, like number of years of experience, listed skill sets, and other criteria that the organization designates to select applicants. However, some applicant tracking systems are now using more advanced methods like artificial intelligence and natural language processing to screen applications.
Each feature of an applicant tracking system is designed to improve the hiring process for both recruiters and candidates. Built-in communication channels and automated email reminders help recruiters communicate with candidates more consistently, which in turn helps candidates feel more connected and informed throughout the process.
Good ATS tracking software also serves as a central place where hiring managers and recruiters can submit feedback and collaborate to choose the best candidate more quickly so organizations don't lose out on top talent. and candidates aren't left wondering where they stand.
Finally, many organizations use applicant tracking systems to analyze and improve their current hiring process. With the ability to generate reports on their own hiring data, recruiters can identify bottlenecks and drop-off points that may be negatively affecting the candidate experience.
Affordable, award-winning software
Wherever you are in your journey, BambooHR® has a package that's right for you.
What Is the Difference Between a CRM and an ATS?
A candidate relationship management system (CRM) is a means of attracting job candidates before there is a high demand to fill the position. These systems are usually used by recruiters to sort through passive, qualified candidates for any given job, as well as manage active job applicants and former job applicants. Their main purpose is to build relationships between applicants and potential candidates of the past and present so positions can be filled more quickly as they arise within the company.
In contrast, an ATS is designed to simplify the process of managing active job applicants exclusively. Their main purpose is to streamline certain tasks and increase efficiency when hiring or interviewing a large group of job candidates. An ATS allows the hiring manager to list job descriptions, manage applications, choose interview candidates, and move forward with the hiring process. The right ATS can save money within the hiring budget and improve the net hiring score.
Do All Companies Use ATS?
Some companies do not use ATS, but their hiring process usually suffers because of it. Other companies choose to use a CRM or ATS exclusively. But ideally, an ATS should be optimized to work hand-in-hand with a CRM. When the CRM and ATS are optimized, the hiring team will avoid mistakes, reduce the time to hire, cut down on the cost per hire, and improve the quality of the hires. Positions will be filled more quicking and administrative work will be minimal. Recruiters who use both an ATS and CRM will be ahead of their competitors as they further streamline the hiring process.
You might also like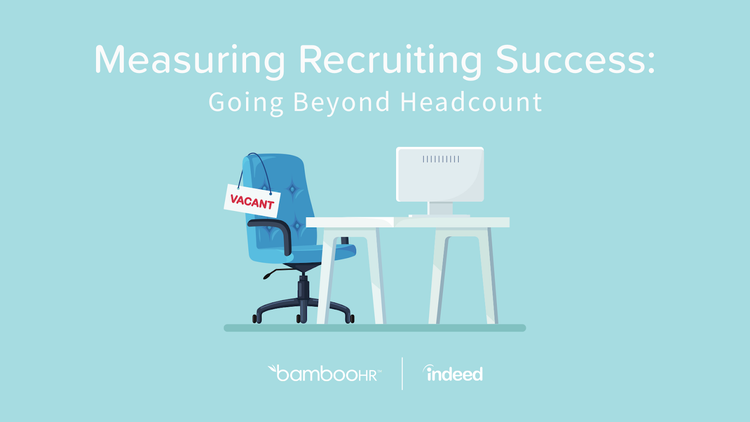 Join BambooHR, Indeed and Talemetry in this panel-style presentation to explore additional strategies for measuring and presenting the state of your recruiting program, as well as next steps to use those metrics to learn and improve your recruiting.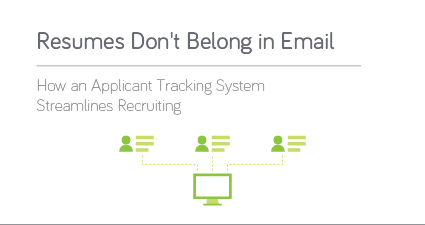 Learn how to manage all job postings in one place, streamline your recruiting process—including candidate tracking, screening, hiring, and onboarding—all while saving money.