An HR Glossary for HR Terms
Glossary of Human Resources Management and Employee Benefit Terms

What Is Generation X or Gen X?
Generation X Overview
Generation X refers to people born between the mid-1960s and about 1980, directly following the Baby Boomers generation. As with most generational names, Gen X is a common descriptor intended to help identify a group of people who grew up in similar economic, technological, and political circumstances.
Gen X is also known as the "MTV Generation," the "Latchkey Generation," and the "Forgotten Generation" (not to be confused with the Silent Generation, known for serving in the Korean War which is often called the "Forgotten War"). Generation X is sandwiched between the Baby Boomers born before them and Millennials, or Generation Y, who follow after them.
Why Generation "X"?

Generation X encompasses the children born in the '60s and '70s when shifting societal and cultural changes started by the after-effects of World War II were becoming more prominent. For example, many more women were working, technology was rapidly changing, and divorce was on the rise.
Generation X is a term born from generational theory in the early 1990s, a time when X symbolized an unknown variable or a desire not to be defined. While not definitive sociological science, it helps group the population into generalized groups with similar characteristics.
In What Years Was Generation X Born?
Generation X members were typically born between the mid-1960s and 1980. The Pew Research Center says Generation X covers people born between 1965 and 1980. The Social Security Administration defines Gen X as people born between 1964 and 1979.
Included. Supported. Retained.
Don't leave your company culture to chance. With BambooHR's accurate, reliable employee surveys, you'll prevent burnout, improve morale, and stop premature turnover in its tracks.
What is Generation X Known For?
Gen X is sometimes called the "Forgotten Generation." They are the smallest generation by population, with about 65 million people. Because Baby Boomers have tended to retire later than previous generations, and Millennials, with their tech-native skills, were a big draw for employers, Gen X members might have been overlooked, or "forgotten" by employers and marketers catering to Baby Boomer demands and anticipating the potential of Millennial purchasing power.
Generation X also came of age as cable television became far more prominent in homes. They are sometimes called the "MTV Generation," as their adolescence coincides with the era the music video channel rose to prominence.
As with every generation, there were shifting societal and cultural changes that impacted how Generation X grew up. These factors have created several defining characteristics common among people in this generation.
What Are the 5 Most Common Characteristics of Generation X?
Self-Reliance - Because of a growing shift to a dual-income family structure as they were growing up, many Gen Xers were left home alone after school until their parents got off work—leading to yet another nickname for this group, the "Latchkey Generation." The need to rely on themselves for entertainment and take responsibility for their time, as well as the lack of oversight granted later by mobile devices, mean Generation X is strongly associated with self-reliance. Many members of Generation X are seen as independent, preferring DIY solutions or to find answers to problems themselves.
Work-Life Balance - Gen X members are more likely to have well-defined working hours and take time off from work, with 31 percent of Gen X reporting they take more than 10 days off a year compared to only 21 percent of Millennials.
Financial Pressure - Members of Gen X are more likely to care for aging parents while also having adult children at home, making them financially responsible for three generations. They are more likely to have credit card and student loan debt than generations before them. Because of this, Gen X members are more likely than Boomers or Millennials to believe they will have a harder time achieving financial security.
Technologically Adept - Gen Xers were the first generation to come of age with personal computers, and they have lived through a rapid shift of technological advancements—from the birth of the internet and email onward. They are not as tech-dependent as Millennials or Gen Z, but they are comfortable with technology. At the same time, Gen Xers are some of the last people participating in pop culture to still be familiar with older technology such as rotary-dial telephones and mimeograph paper.
Collaborative - Because they grew up in a time before smartphones and Google, Gen X is more likely to want to collaborate in person with coworkers to finish projects or solve problems. Other generations have described Gen X as "cooperative."
How Is Gen X Different from Millennials?
One key way Gen X differs from Millennials is the latter's reliance on technology. Millennials are tech natives and often seen as tech-dependent. Members of Generation X, meanwhile, are comfortable using technology but may just as easily be able to find analog solutions to problems. For example, many Millennials rely on navigation tools to travel to a new destination, while Gen Xers can use both navigation tools or hard copy maps to navigate if technology fails.
You might also like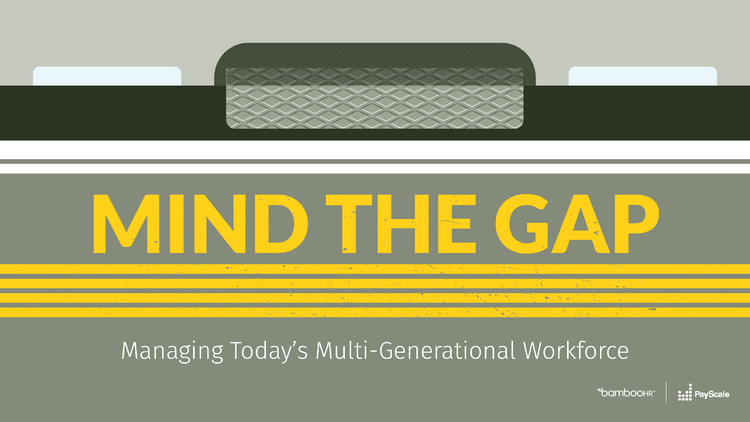 How can organizations adapt to today's multi-generational workforce? Learn how to recruit, manage, and retain employees of all ages in this free webinar.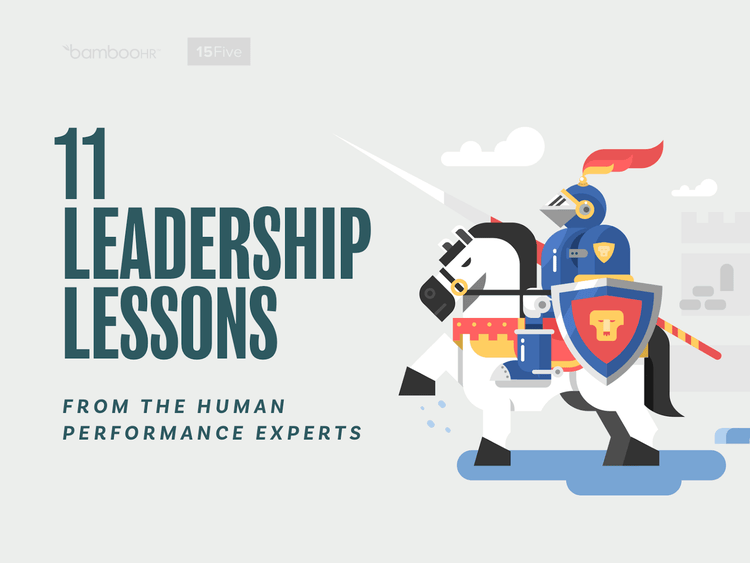 To help you develop the leadership skills you need for today's workplace, BambooHR and 15Five have compiled advice from some of today's top thought leaders on leadership, culture building, emotional intelligence, and management.