An HR Glossary for HR Terms
Glossary of Human Resources Management and Employee Benefit Terms

Recruiting Software
What Is Recruiting Software?
Recruiting software is software that helps organizations optimize the hiring process, from finding and attracting candidates to screening resumes and sending out offer letters. Recruiting software is often called an applicant tracking system or ATS, though these two are not exactly the same. Recruiting software is a broader category that encompasses applicant tracking systems as well as other tools that focus on individual phases of the hiring process.
What Is CRM Recruiting?
CRM (candidate relationship management) recruiting uses another type of recruiting software similar to an ATS. However, while an ATS manages applications for any given job, a CRM is a tool for nurturing relationships with potential job candidates. In other words, an ATS is more focused on active job applicants, while a CRM is used to build a pool of talent eligible for future job openings.
Functions of Recruiting Software
Most recruiting software can do some or all of the following:
Sourcing: Sourcing helps recruiters find and attract candidates; it can be especially valuable for identifying passive candidates who may not otherwise see an organization's job ads.
Engagement: Candidate engagement functions help streamline communication between recruiters and candidates to keep candidates engaged and informed throughout the hiring process, which in turn can improve an organization's hiring rate.
Selection: Screening and selection capabilities can help speed up the process of choosing qualified candidates from among a pool of applicants. This kind of software may offer features such as artificial intelligence screening, assessments and evaluations, central collaboration for hiring managers, and more.
Hiring: Finally, some organizations may use recruiting software that manages the actual step of hiring and bridges the gap between candidate experience and employee experience. Some of these platforms may even dip into elements of onboarding to make the transition as smooth as possible for new employees exiting the hiring funnel.
Affordable, award-winning software
Wherever you are in your journey, BambooHR® has a package that's right for you.
How Does Recruitment Software Work?
Typical recruitment software tracks applicants throughout the screening and interview process. For example, hiring managers and recruiters will be able to create a job posting, send it out to the appropriate platforms, and view all relevant job applications through the recruitment software portal. Updates can be made in the portal once the candidates have been interviewed. The recruitment software can also be used to send out job offers, handle paperwork related to onboarding the new employee, and create reports relating to the hiring process. This makes the entire process more efficient and organized, giving everyone involved more time to handle other tasks.
Benefits of Using Recruiting Software
As we said, organizations use recruiting software to optimize the hiring process. This optimization can improve the hiring experience for both recruiters and candidates alike.
For hiring organizations, recruiting software can make the hiring process faster and more efficient. Not only does this save managers and recruiters time, but it also makes it easier for an organization to hire top candidates who may be weighing multiple offers.
For candidates, recruiting software can simplify the application process and open up communication channels, both of which contribute to a positive candidate experience. And when candidates have a positive experience with an organization's hiring process, regardless of the outcome, they are more likely to endorse the company to their friends and family or even apply again themselves.
For more insights on effective recruiting, read our blog post: Recruiting 101: Looking Beyond Talent.
BambooHR: HR software with heart.
You might also like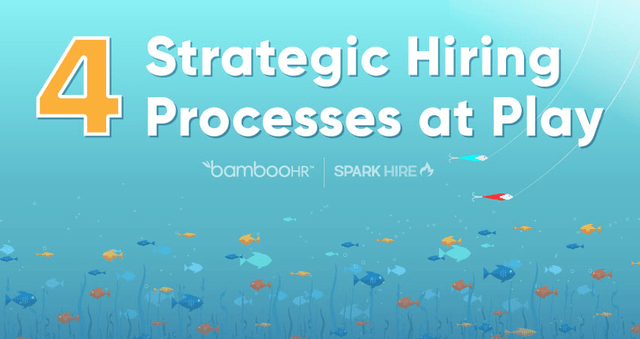 Join JD Conway from BambooHR as he shows you four different hiring processes that your talent acquisition team can deploy in order to maximize your pipeline for long-term ROI.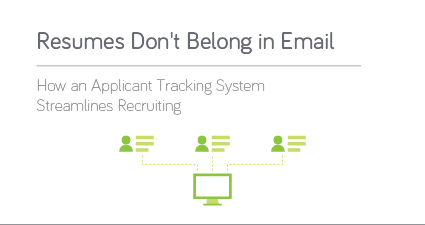 Learn how to manage all job postings in one place, streamline your recruiting process—including candidate tracking, screening, hiring, and onboarding—all while saving money.