An HR Glossary for HR Terms
Glossary of Human Resources Management and Employee Benefit Terms

Talent Acquisition
What Is Talent Acquisition?
Talent acquisition is an umbrella term that describes the process of seeking out and securing (acquiring) people with the necessary skills (talent) to fill an organization's needs.
When used independently of recruiting, talent acquisition refers to the long-term strategy involved in acquiring skilled labor. This includes analyzing the workforce and skill requirements of an organization, predicting its future needs, and planning to fill those needs through recruiting, active sourcing, or a combination of the two.
Are Talent Acquisition and HR the Same Department?
Organizationally, talent acquisition falls under the greater category of human resource specialists. Some companies may choose to separate talent acquisition and general HR into two different departments: HR to manage existing employees and talent acquisition to acquire new employees.
What Is a Talent Acquisition Team?
A talent acquisition team is a group of professionals responsible for identifying employment needs, creating job postings, and finding candidates who meet the criteria for those positions. Most often, an HR talent acquisition team is split up into a handful of key roles, such as:
Talent acquisition managers: Leaders who manage the team's goals
Talent acquisition specialists: Professionals who specialize in seeking the right talent and bringing them into an organization
Sourcing specialists: Experts who identify candidates with highly technical and specialized skills
Recruiting coordinators: Professionals responsible for designing and implementing a business's recruiting plan
Discover Powerful ATS Integrations
BambooHR partners with Greenhouse, Workable, and other leading applicant tracking systems to make integrations a breeze.
What Does the HR Talent Acquisition Team Do?
The talent acquisition team develops a company's strategy for planning, forecasting, and broadcasting job openings. Each member of this team does their part to realize the overarching objectives of the department and the organization.
Is Talent Acquisition the Same as Recruitment?
Both talent acquisition and recruitment processes are focused on one thing: filling vacant positions within a business. While they often go hand-in-hand, professionals who handle these two processes differ in approach.
Talent Acquisition vs. Recruitment
In business, the meaning behind talent acquisition is synonymous with proactive, big-picture planning. It's what most HR specialists use for filling open positions requiring very specific skills that help their organizations remain competitive, like executives and specialty roles.
Alternatively, recruitment is usually centered around short-term, immediate business needs, like filling a job opening after someone's left the organization.
What Is a Talent Acquisition Strategy?
A talent acquisition strategy is the blueprint for how an organization sources its candidates and fills open positions. Talent acquisition teams may map out their strategy in different ways to meet the distinct needs of a company and the evolving trends within their talent pools. But most talent acquisition strategies follow a similar six-step path:
Sourcing and lead generation: Identify networks and communities that attract the specific talent you're looking for and build relationships with those individuals.
Recruiting and attracting applicants: Create a competitive benefits package and brand image that attracts top applicants.
Interviewing and assessing candidates: Bring in candidates that meet the essentials of your criteria and ask them questions to gauge their understanding.
Background-checking references: Verify a candidate's talents and experience with former employers.
Selecting the hire: Decide which candidate best fits your open position and extend a job offer.
Onboarding new talent: Introduce the new hire to your organization, clarify responsibilities, and establish expectations.
What Makes a Good Talent Acquisition Manager?
Excellent talent acquisition managers fill open positions with candidates who adequately meet their expectations and approach recruitment from a variety of angles This helps ensure every aspect of a business's overarching recruitment strategy is covered. Common talent acquisition tactics include:
Leveraging employee referrals for open positions: Every employee can be a job recruiter thanks to their diverse network of contacts.
Offering competitive compensation: Providing at least the same amount of pay as your competitors can help attract more quality applicants.
Embracing flexibility in part-time and remote workers: Sometimes the perfect candidate needs greater flexibility in their schedule to come work for you.
Delegating amongst your team: The best leaders don't do everything on their own, and the same is true for talent acquisition managers.
To help make building a strong pipeline of potential candidates easier, many talent acquisition managers use an applicant tracking system (ATS). This platform can keep track of every candidate you come in contact with and make it easy to access those profiles whenever there's an opening within your organization.
Create a Seamless Experience, From Application to Offer Letter.
BambooHR's Applicant Tracking Software helps you manage and personalize every candidate's experience. Plus, our mobile app keeps busy teams connected.
You might also like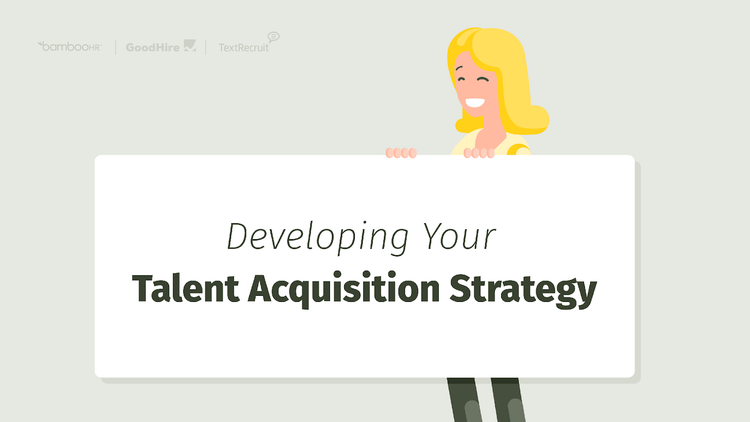 Join expert panelists as they discuss how to refine your talent acquisition strategy as an essential part of improving your organization's overall employee experience.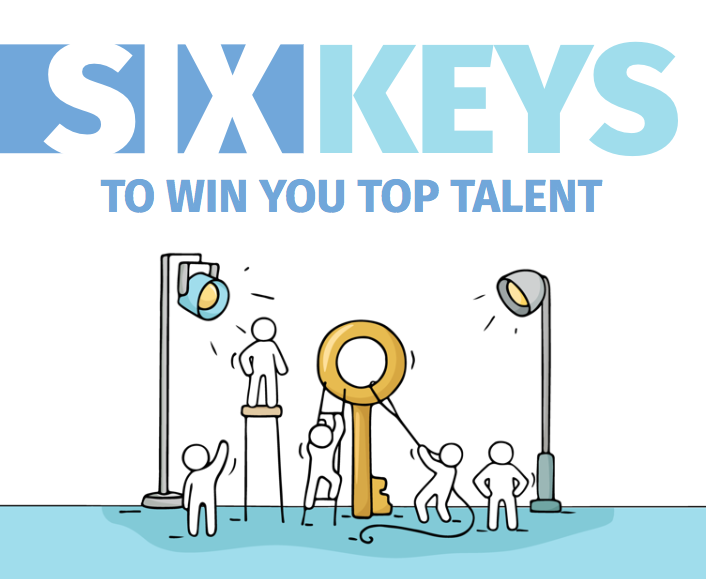 Great talent is at the heart of every great company, which is why HR is always thinking about finding, bringing on, and keeping great people. That's why we came together to share six keys for small business to win and retain top talent.