How to Find the Right HR Tools for Your Growing Business

As an HR professional in a growing organization, you face increasing challenges as your role expands in size and reach along with the business. And you know you'll need to look to some human resources tools if you're going to handle everything being thrown your way. Luckily, there are countless options on the market today for tracking, automating, and optimizing just about every aspect of your day-to-day duties, giving you the time and freedom to focus on more strategic efforts.
But with so many options, how can you be sure you're choosing the right tools for your organization? How can you find the tools that will help you succeed today and help your company achieve its longer-term goals?
Benefits of Using HR Tools
It starts by focusing on the needs of your organization and understanding how specific HR tools could help meet those needs. And we're not just talking about saving time (though that is a major benefit of an effective tool). HR software can help you address exactly what struggles your organization is experiencing, such as keeping data accurate and safe across international offices, hiring seasonal workers for the summertime, or boosting engagement among your customer service employees.
Compliance & Accuracy
Compliance and accuracy are two primary concerns for any organization; making a small error here or there can lead to big consequences later on. In fact, 40 percent of small businesses face an average of $845 each year in IRS penalties from mismanaged or inaccurate payroll (not to mention penalties from other inaccurate processes).
When HR professionals are trying to keep track of complex data like payroll, hours worked, PTO, benefits, and more on manual spreadsheets, it's no wonder they make mistakes from time to time. There's simply too much to manage, and there's no way to double check the data for accuracy.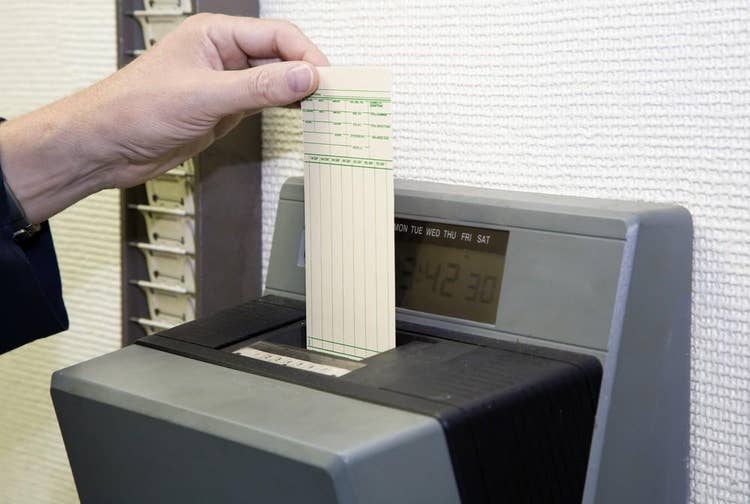 On the other hand, HR tools can help you track data with confidence. Enter the information once, and the software protects and tracks it from there. Controlling access, viewing changes, reminding employees and managers to submit their updates—managing and protecting your organization's HR data can be simple.
Hiring Top Talent
A swift, engaging hiring process is vital to attracting and recruiting top talent today. That means a paper application and a month-long review process just aren't cutting it anymore.
And once you manage to get a candidate all the way through the hiring process, there's no guarantee that they will accept your offer or stick around at your company once they've started.
The right HR tools could help your small business optimize the recruiting, hiring, and onboarding processes, making it easier to attract and retain the best candidates. The numbers on this are clear: when we studied employees who reported feeling a strong commitment to their organization, 77 percent had used effective onboarding software.
Employee Engagement
Tools for HR professionals can benefit the other employees within your organization as well. When they have access to their own information and are able to answer their own questions (like "How much PTO do I have?") without running to HR, employees have a better overall experience in the organization. They feel empowered and educated, both which can contribute to higher engagement.
HR tools can help you create this kind of experience for your employees. As one example, one study showed that when employees used effective time-off management software, customer satisfaction levels increased up to 10 percent. Happier, more engaged employees = happier, more satisfied customers and clients.
How to Choose the Right HR Tools
Human resources tools are only useful if your organization actually uses them, right? So before you jump into a purchase, consider the decision carefully. If you work through these steps, you will be able to earn the buy-in of everyone involved and choose the very best tools for your organization.
1. Determine why you need an HR tool/HR tools.
Think about how your organization's goals match with the potential tool. Identify immediate needs and goals, as well as those down the road. Then, do your best to link those HR goals to larger company goals. Not only will this help you stay laser focused on the problems you want to solve as you choose the software to help solve them, but it will also show your executive team how your efforts align with the bigger picture—including the bottom-line numbers that they care about.
2. Identify the key players and their concerns.
No HR professional is an island. Any tools you introduce will impact your entire organization, so make sure all of the stakeholders are on the same page. This list might include the executive team, IT specialists, team managers, finance, and others. The key here is to consider their perspectives and priorities before you present a potential tool. When you identify the needs of the whole organization (and not just HR), you can find the tools that best serve everyone. And if everyone agrees on a solution, the adoption process will be much easier.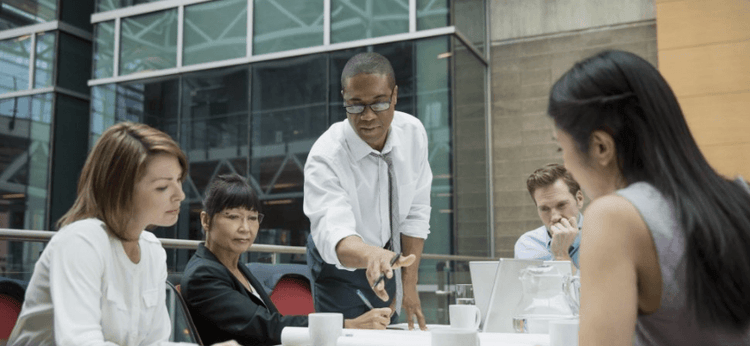 3. Align key features with end goals.
It's easy to get caught up in the bells and whistles of today's HR software options. Without an idea of what you actually want and need in a tool, you might find yourself chasing a list of unnecessary features. Take time to list the needs and concerns you've identified during the last two steps, then match those with available features. You can use this helpful guide to keep track during your research. Which features align with your goals? And which are simply icing on the cake?
4. Explore your options.
A quick Google search shows you have a huge variety of options when it comes to tools for HR professionals. As you shop, make sure you go beyond screenshots and videos, and ask for a live demo or brief trial of the software. The best way to test for usability and adaptability is to try it for yourself. How intuitive is the tool? Will employees and managers be able to use it (if applicable)?
Types of HR Tools
Within the category of human resources tools, there are several subcategories and even sub-subcategories. If your organization is considering investing in an HR tool, you need to understand which areas of HR you want to address and to what degree.
Some software focuses deeply on one aspect of HR, such as recruiting, whereas other software offers a broader range of features to accomplish many HR tasks, from employee data management to onboarding.
We've listed the most common types of tools for HR professionals that you will find on the market today.
Core HR
Core HR tools cover all the basic operations, including benefits, payroll, and more. They are designed to automate the tasks that consume the bulk of HR's valuable time, thereby freeing HR professional up to focus on strategy.
Benefits Administration: This type of software helps employee shop and sign up for health and dental care, 401(k) plans, life insurance, and other benefits.
Data Management: Ditch the filing cabinets and go digital with a data management HR tool. You can store, update, organize, and track all of your organization's employee information in one database.
Payroll: A payroll tool helps you get paychecks out on time with accurate numbers on them. It can calculate deductions for healthcare and withholdings for taxes, all while ensuring accuracy and compliance throughout the pay process.
Time Tracking: Online time cards make it easy for employees, managers, and HR to keep track of hours worked. This type of technology may also include scheduling features for shift-based work.
Employee Onboarding: When a new hire joins the team, onboarding software makes the process easy. Features may include e-signatures, digital documents, and online introductions.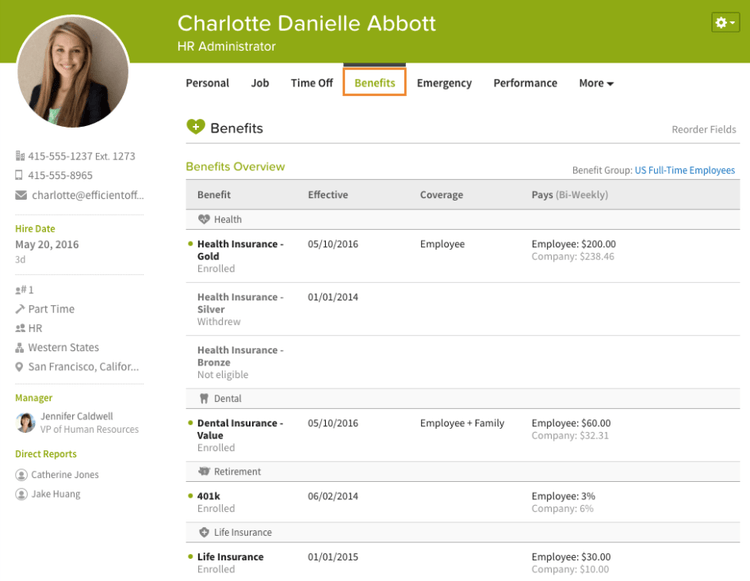 Talent Management (TM)
TM tools prioritize the acquisition and development of talent within your organization. After all, your people are your organization's greatest strength.
Recruiting: Applicant tracking systems (ATS) can help you speed up the hiring process and create a better candidate experience. Features may include one-click job posting, collaborative candidate evaluations, and seamless communication channels.
Performance Management: Traditional performance reviews can be a drag. But performance management software makes the process much easier and more meaningful. Automate email reminders, employee evaluations, goal setting, and more.
Workforce Planning: Reporting and analytics tools for HR give you the information you need to plan for the future. You can track turnover trends, predict hiring needs, and more.
Engagement
Reward & Recognition: These types of HR tools allow employees to recognize one another for a job well done. Some platforms may even provide rewards and incentives to boost participation and engagement.
Social Media: Many organizations host their own internal social media pages on dedicated corporate networking platforms. These tools help your people connect with each other and build more meaningful relationships.
Communication: Video conferencing, chat, and collaboration tools, while not exclusively for HR, can certainly be a boon for any HR department. When your workforce maintains great communication, whether they're all in one office or scattered around the globe, the entire organization benefits.
Conclusion
HR tools will never replace HR representatives. But choosing tools that align with both big picture goals and HR goals will help everyone succeed.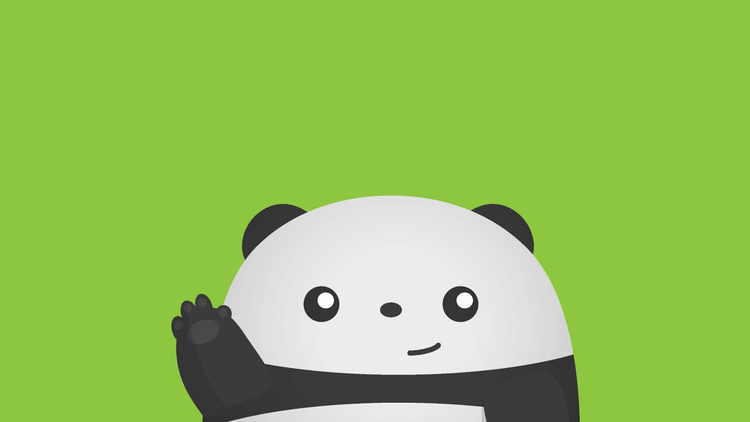 https://www.bamboohr.com/tour.php?utm_source=OSe-Blog--find-right-hr-tools
Ready to find the right HR tools for your organization? Schedule a free trial of BambooHR today!