An HR Glossary for HR Terms
Glossary of Human Resources Management and Employee Benefit Terms

Nepotism
What Is Nepotism?
Nepotism refers to when those who have power unfairly favor their family members in the workplace.
Examples of this special treatment may include giving the favored individual a job, providing more and greater opportunities within a company, or increasing their pay or benefits.
What's the Difference between Nepotism and Cronyism?
While nepotism refers to giving family members priority, cronyism refers to the act of favoring friends. Someone who is in a higher position at the company may use cronyism to hire, assist, or promote their friend.
The repercussions of cronyism are similar to those of nepotism. Cronyism ultimately overlooks key employees who are more deserving of opportunities, often to the detriment of company culture.
Get the Definitive Guide to Company Culture
A vibrant company culture which supports and nurtures employees—and helps your organization achieve its goals. Created by BambooHR experts, our guide offers a step-by-step plan for leveling up your company culture.
What Are the Consequences of Nepotism?
Nepotism breeds inequity in the workplace which can harm both the company culture and overall viability of the business.
When leaders base promotions on favoritism, it can:
Prevent qualified candidates and team members from reaching their true potential. Nepotism can prevent your top talent from advancing in their careers and achieving high-quality results for their team and organization.
Water down the quality of your leadership team. Hiring people based on personal connections over ability to perform the job can harm the effectiveness of your overall workforce. Moreover, nepotism can create a homogenous environment where individuals are primarily made up of family members—those with similar cultural values and upbringing. This only hinders the organization's potential in creating a diverse work environment.
Reduce employee morale. Employees who are ignored for key roles may feel undervalued and disillusioned. Nepotism could be a catalyst for team members resigning or approaching their job with apathy. In turn, those benefiting from nepotism may feel isolated from their colleagues. These repercussions can negatively impact employee productivity and engagement which may impact an organization's bottom line.
How Do You Deal With Nepotism in the Workplace?
It can be difficult for employees to voice concerns about nepotism. Therefore, as the employer, it's essential to provide a communication channel for them to do so without negative repercussions. This may involve:
Establishing anti-nepotism policies. These well-defined policies may involve preventing family members from working in the same department or company, for example.
Creating documentation for reporting nepotism. Have forms readily available on your employee database software for team members to fill out if they witness nepotism. This can demonstrate your commitment to anti-nepotism policies and make your employees feel more comfortable speaking up. Moreover, these forms can serve as helpful documentation if you must investigate a nepotism case.
How Can You Prevent Nepotism in the Workplace?
To avoid nepotism, you should strive to make decisions based on an individual's qualifications rather than your relationship with them.
In addition to creating anti-nepotism policies, work with your team to:
Address Nepotism in Manager Trainings
The leaders of your organization must set the right example. Therefore, ensure they uphold transparent and ethical practices by addressing nepotism and favoritism in your manager trainings.
To address nepotism thoroughly, you may want to provide:
A clear definition of nepotism
Examples of what nepotism would look like in the workplace
Strategies managers can employ to practice fairness among teams
Establish a Transparent Hiring and Promotional Culture
Transparency is key to building an honest work culture and safeguarding against nepotism. To embed transparency into your hiring and promotional practices, be sure to:
Involve all key stakeholders. When you're looking to hire or promote, ensure you gather input from a diverse group of direct managers, executive team members, and HR representatives. HR should have the neutrality and authority to govern employment actions.
Require disqualification reasons. If your team decides to disqualify a candidate, ask them to explain why to determine if their reasoning was legitimate or not.
Create a seamless hiring experience from application to offer letter.
BambooHR helps you manage and personalize every candidate's experience. Plus, our Hiring Mobile App helps busy recruiting teams collaborate together and keep top candidates engaged.
You might also like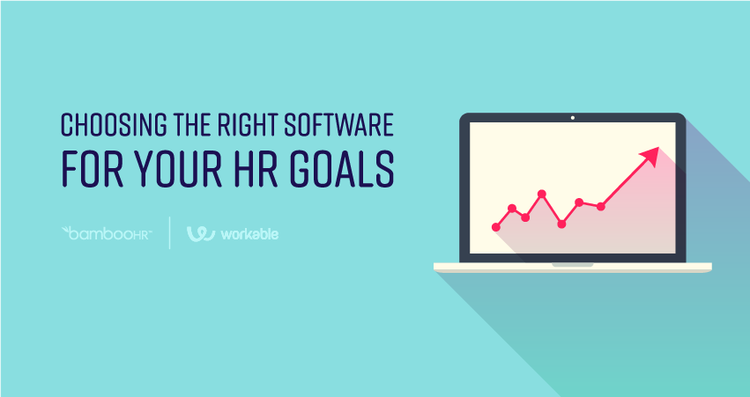 Join BambooHR and Workable as they explain how to choose the top HR software that will help you accomplish your goals, whether you're trying to streamline your hiring process or build your culture.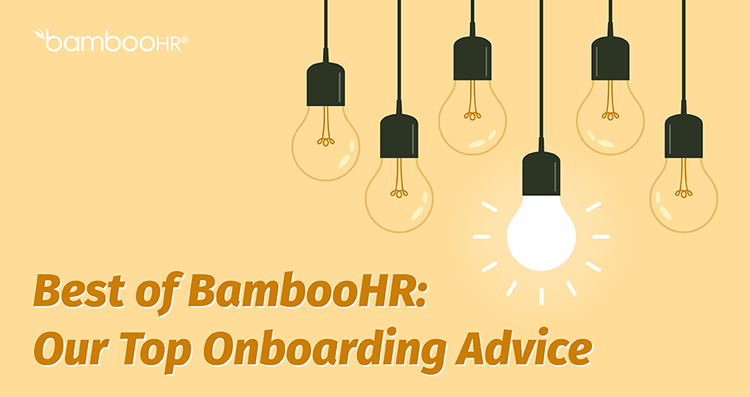 Download this ebook to find out how to level up your onboarding game and help your organization and your people becoming onboarding rockstars.