An HR Glossary for HR Terms
Glossary of Human Resources Management and Employee Benefit Terms

Employee Benefits
What Are Employee Benefits?
Employee benefits are any form of financial compensation—besides a paycheck—that employees receive from their employer. These benefits come in many forms and are typically detailed within the overall compensation package that comes with a job offer. An employee's total compensation is calculated based on the value of their benefits combined with their base salary.
The specific benefits offered depend entirely on the employer. Employee benefits, like insurance packages and in-office perks, are primarily used to attract new candidates and retain current employees.
What Are Typical Employee Benefits?
Typical employee benefits may include:
Paid vacation time
Medical, dental, and vision insurance
Disability insurance
Life insurance
Paid sick leave
Retirement benefits
Paid holidays
Medical leave
Companies may also find creative ways to attract potential candidates by offering more inclusive and generous employee benefits, such as:
Unlimited vacation time
Childcare
Free meals in the office
Flexible working hours
Remote work options
Financial education assistance
Maternity and paternity leave
Pet insurance
Gym memberships
Compensation Doesn't Have to Be Complicated.
From tax deductions to direct deposit, BambooHR Payroll makes it easy to manage your team's total compensation in a single, centralized system.
What Benefits Do Employees Value Most?
A survey from the Harvard Business Review asked employees which job benefits and perks they would consider when looking for employment. Of those surveyed, 88 percent said they would consider better health, dental, and vision insurance, indicating that these are incredibly important employee benefits.
Other benefits that most participants preferred included:
More flexible hours
More or /unlimited vacation time
Work-from-home options
Meanwhile, participants did not prioritize benefits that didn't directly contribute to their lifestyle or finances. Employees put less importance on perks like:
Free snacks and coffee
Employee outings and retreats
On-site gym and workout benefits
Team bonding activities
Do Benefits Come Out of Employee Salaries?
Certain benefits require deducting a portion of an employee's salary. This is the case for many health insurance packages and retirement benefits.
So while benefits do not come directly from an employee's salary, they may affect the dollar amount of an employee's salary.
What Are Non-Salary Benefits?
Non-salary benefits are employee benefits—they are benefits that employees enjoy in addition to their own salaries.
Non-salary benefits may still take the form of cash, such as monthly bonuses or financial rewards for outstanding performance. However, these benefits are always in addition to salaries—employees should not be paid less than their salary if they receive a monetary benefit.
Why Should Employers Offer Benefits?
Employers that offer competitive employee benefits show that they care about the physical and mental wellbeing of their employees, which can result in happier and more productive employees. A high-quality benefits package can also help attract and retain employees.
Recruitment
When potential job candidates look for jobs to apply to, they will often look for two things in a listing: job responsibilities and employee benefits. If your benefits package offers a robust array of perks, it may sway job candidates towards applying for your company.
Retention
To keep employees satisfied at their jobs, employers must offer a competitive total compensation package. Employees not only need to receive a competitive wage, but are increasingly interested in benefits that help them maintain a strong work-life balance and a high quality of life.
You might also like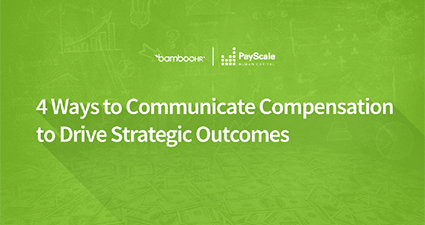 Communicating compensation can be tricky, but doing it right can yield incredible benefits. Learn about HR's strategic outcomes and how compensation connects to them.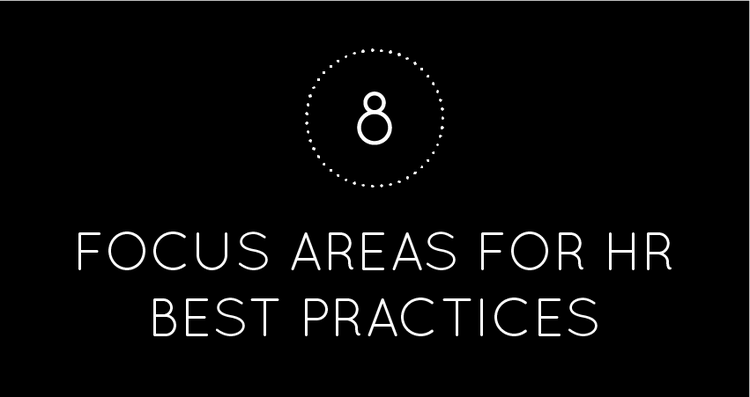 Do you wish someone would give you a list of the most important HR practices? We've got you covered. BambooHR has gathered data from top researchers to bring you 8 focus areas for HR best practices.